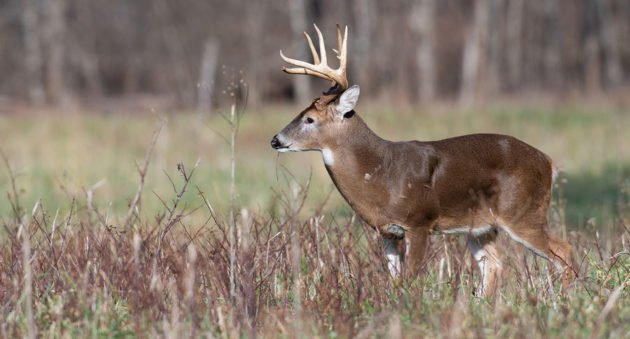 We can marvel at big whitetail racks all day long, but it's hard to top a deer with a whole extra antler.
Former Michigan legislator Steve Lindberg posted a photo on a particularly unusual deer on his Facebook page Sunday.
This was no albino or piebald buck; it wasn't a big, non-typical farm deer that somehow got out. No, this buck had three antlers.
And, to make the story even more captivating, this wasn't some young spike buck with an odd-looking arrangement. This was a monster.
According to the post, Lindberg captured the photo in the Upper Peninsula region.
Check it out:
Capturing a picture of rare 3 antler deer
"Five days before rifle season for Whitetail Deer and look who I get to see, along with his girlfriend," the post from the former lawmaker reads. "A three antlered, nine or twelve point buck (depending if you want to count the two little tines on the right antler, and the small tine on the left antler). I don't recall ever seeing a three antlered deer before."
According to a report from the Detroit Free Press, veterinarian Steve Edwards said a deer like this is a "one-in-a-million thing." He thinks it's possible something happened to the deer while it was an embryo before its birth, but says it's probably completely healthy.
The traditional Michigan deer hunting season starts Friday, so we could be seeing photos of this deer in a truck bed come Sunday.
Would you take the shot on a buck like this? There are probably just as many deer hunters who would aim at a three-antler deer and pull the trigger as would let it walk.
NEXT: FLORIDA MAN PLEADS GUILTY TO KILLING, CUTTING NOSE OFF ENDANGERED SAWFISH
WATCH
The post Photo of 3-Antlered Deer Shared Online By Former Michigan Legislator appeared first on Wide Open Spaces.