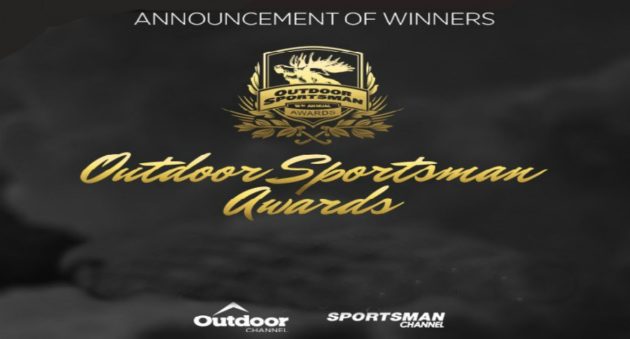 Outdoor Sportsman Group announces the 2017 Outdoor and Sportsman Channel Award Winners.
For the 18th year in outdoor television, Outdoor Sportsman Group held the annual Outdoor Sportsman Awards. This year had a different spin than the past though.
In recent years, there's been an award ceremony at SHOT Show, but OSG held the award ceremony on a live stream event on the Outdoor Channel Facebook page instead. Below are the results of the award show. Some familiar faces in the industry walked away with some hardware.
The awards are based off Outdoor Channel and Sportsman Channel shows.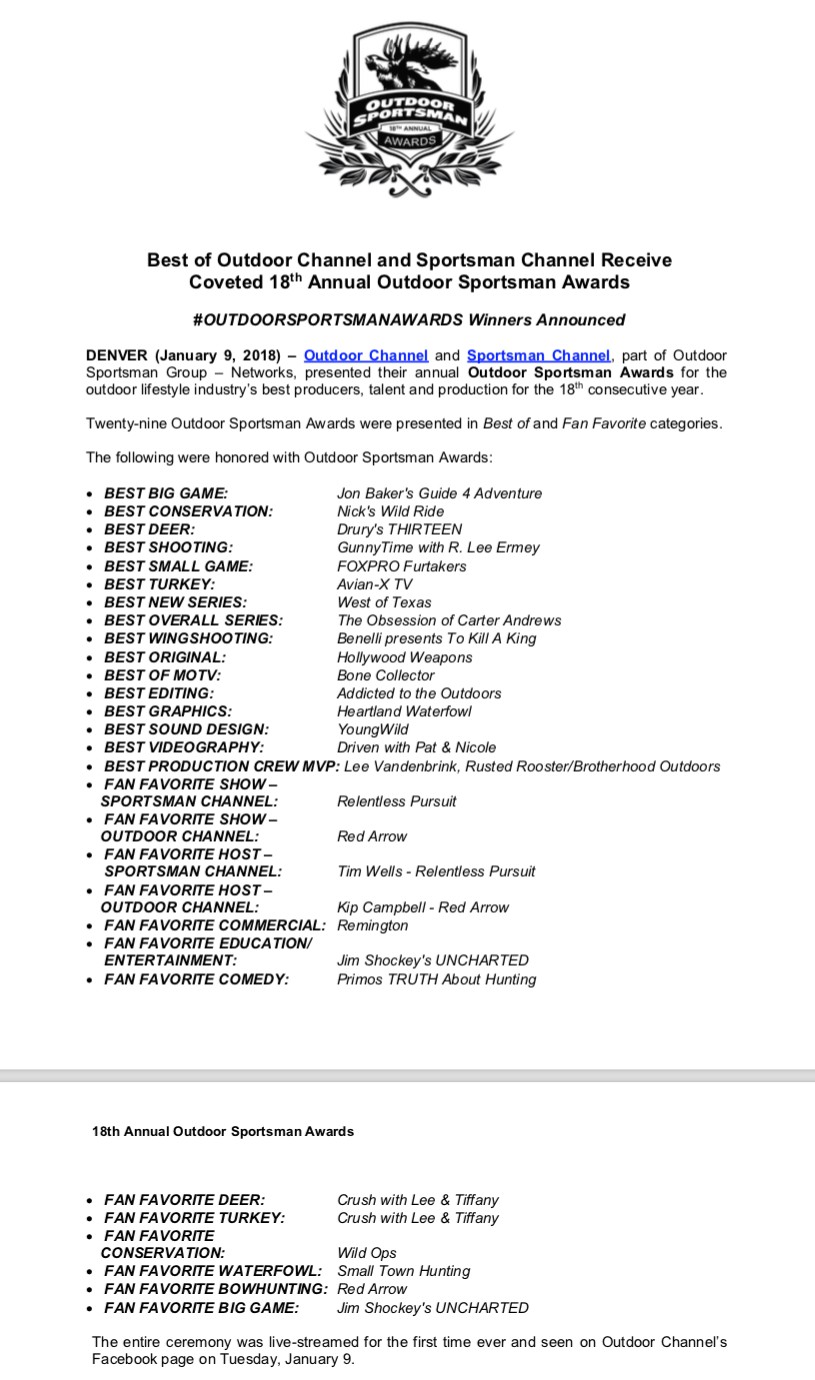 Do you think anyone missed the cut who deserved to win an award? Let us know!
NEXT:NFL QUARTERBACK CARSON WENTZ FIRES BACK TO HUNTING DOG PHOTO CRITICISM
The post Outdoorsman Sportsman Group Announce Its Industry Awards for Outdoor Personalities appeared first on Wide Open Spaces.