Facebook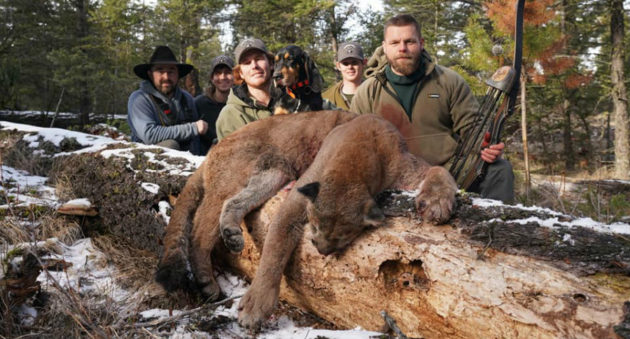 Oregon has filed two bills legalizing mountain lion hunting with dogs. Anti-hunting groups are already gearing up to oppose them.
Two bills were introduced into the Oregon Senate recently that support allowing mountain lion hunters to use dogs. Republican Senators Bill Hansell and Herman Baertschiger Jr. sponsored bills 306 and 340, respectively.
Bill 306 states that it "provides that county is exempt from applicability of statute banning use of dogs to hunt or pursue cougars if voters approve county measure proposed by initiative petition or referred to people by governing body of county."
In other words, counties with voter approval can allow dogs to be used for cougar hunting.
Bill 340 requires the Oregon Department of Fish and Wildlife to "annually establish special season during which holder of cougar tag or purchaser of sportspac may use dogs to hunt cougars. Limits special season to 30 days." And this in plain English means the bill establishes a 30-day statewide season in which dogs can be used to hunt mountain lions.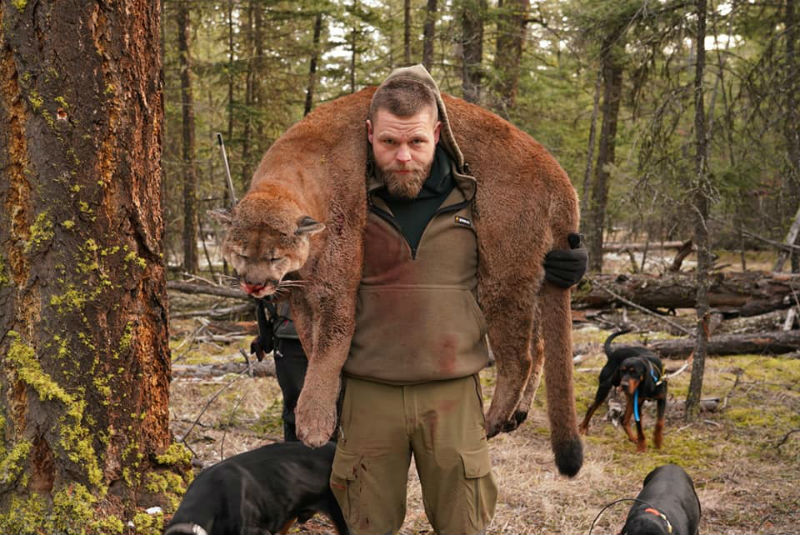 In 1994, anti-hunting groups, including the Humane Society of the United States were successful in pushing through a ballot initiative that made hunting with dogs for mountain lions and black bears illegal. There is little doubt that these same groups will strongly oppose these two bills as well.
Hunters must unite
The Sportsmen's Alliance reported that at least two people were killed by mountain lions in Oregon and neighboring Washington state, which also banned the use of dogs to hunt the big cats. A cougar killed a woman over Labor Day weekend at Oregon's Mount Hood National Forest. In Washington, a mountain lion killed and partially consumed a biker in May.
Without effective population controls, the mountain lion population is growing to levels that threaten livestock, pets and people. The state estimates that there are currently around 6,600 mountain lions within its borders.
The Oregon Department of Fish and Game supports the measures. They believe that hunting cougars with dogs is the most effective method to control and manage populations. The tactic allows for sure identification of a lion's sex and could condition cougars to become wary of humans.
"Dogs are a useful tool in selective, ethical hunting, and they should be allowed to help control the growing cougar population in Oregon before they become an even larger public safety concern," said Luke Houghton, Associate Director of State Services for the Sportsmen's Alliance.
Oregon sportsmen need to get behind these bills. Call your elected officials to voice your support. But unfortunately, there are even some hunters who oppose hunting predators and big game with dogs. I address that contention in another article (click here).
Like what you see here? Experience more articles and photographs about the great outdoors at the Facebook page, Stumpjack Outdoors.
NEXT: BELIEVE YOUR OWN EYES: A VERITABLE GANG OF MOUNTAIN LIONS IN ONE SPOT
WATCH
The post Oregon Lawmakers Advance Bills Allowing Predator Hunting With Dogs appeared first on Wide Open Spaces.