JonHuelskamp/Getty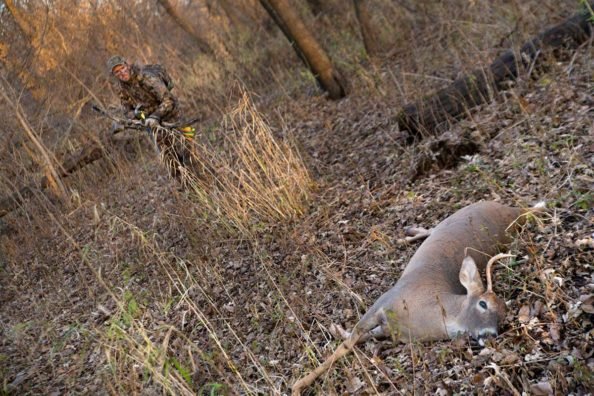 This simple and inexpensive technique will keep your venison from spoiling in the warmer temperatures this hunting season.
We get into deer hunting for all sorts of reasons, but one of the main reasons we enjoy it so much is that it provides us with a great deal of food.
The food I am talking about is the wild game, of course. Venison, turkey, duck, you name it. It's the meat we harvest while we are out on our hunting trips, bringing home the metaphorical bacon.
It's no secret hunting can be an expensive sport before you ever even harvest your first animal. After you figure in your weapon, hunting gear, clothes, and all the little knickknacks to increase your chance at harvesting whatever game you are after, it all adds up.
But what about the hunters who are trying to save money, the ones who are out hunting to truly bring home some venison or other big game meat? Well, we know the walk in coolers are expensive. It's a no brainer that getting a trailer cooler or trying to design your own can add up as well. For most of us, we start the hunting season in air temperatures well over the limit of good meat-keeping, so we can't risk foodborne illness by leaving our game overnight. That's just basic food safety best practices.
So what do we do? Well, the boys from Top Pin Outdoors show us a quick, inexpensive way to save your meat and your money. Watch below:
In this video, we used a Cabela's Polar Cap Cooler which kept the ice frozen throughout the entire early season week in 70-degree weather. The meat stayed cold and the water never built up, which would have risked contaminating the meat.

Of course this method requires you to understand how to handle a deer carcass. You'll need to know your field dressing technique and how to field quarter a deer before you can start the cooling process. In this video, we had one deer quartered with the bone still in, and another that was de-boned.
In the Cabela's Polar Cap Cooler, which was a 100-qt, we were able to fit a total of two and a half deer in the cooler with about three bags of ice.
How to properly store deer meat and avoid meat spoilage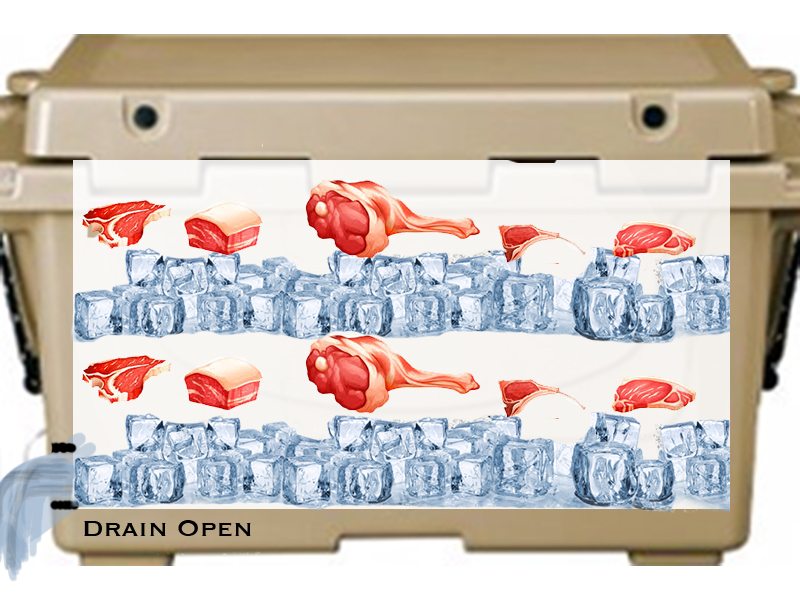 Keep the drain open. This allows any water that builds up to drain which helps in preventing bacterial growth.
If you have something you can put on the bottom of the cooler to keep the meat from touching the bottom, that is more ideal than just a layer of ice. However, a good cooler and thick layer of ice will keep the ice frozen for days before needing to change.
Layer first with ice, then place the meat directly on the ice. After this, continue to layer until you fill your cooler.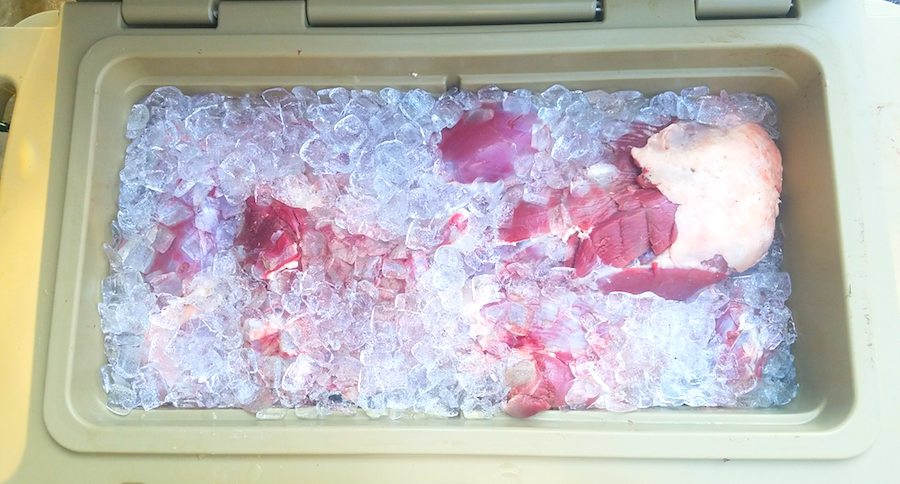 Do not put your meat in bags. Skip the bag unless you are using a game bag, which is a breathable

knitted cotton polyester blend, specifically designed for game meat. Plastic storage bags can hold in moisture and can cause the meat to spoil.
Extra tips to keep in mind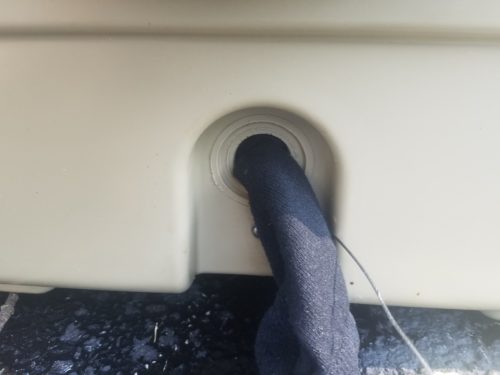 Use a clean sock or some type of screen in the drain to prevent flies and other insects from entering the cooler through the drain.
Keep the lid closed and secure to prevent insects and pests from getting to the meat.
Check with your local fast food restaurants for ice. Often times places like Arbys or McDonalds will sell bagged ice for cheaper than the grocery store. You may also get lucky like I did and get an entire cooler filled for free.

Like what you see here? You can read more articles by Dustin Prievo here. Follow him and his hunting team, Top Pin Outdoors, on Twitter, Facebook and Instagram.
NEXT: 5 TIPS FOR SUCCESSFUL WARM WEATHER HUNTING
The post One Way to Keep Your Venison From Going Bad in the Field appeared first on Wide Open Spaces.