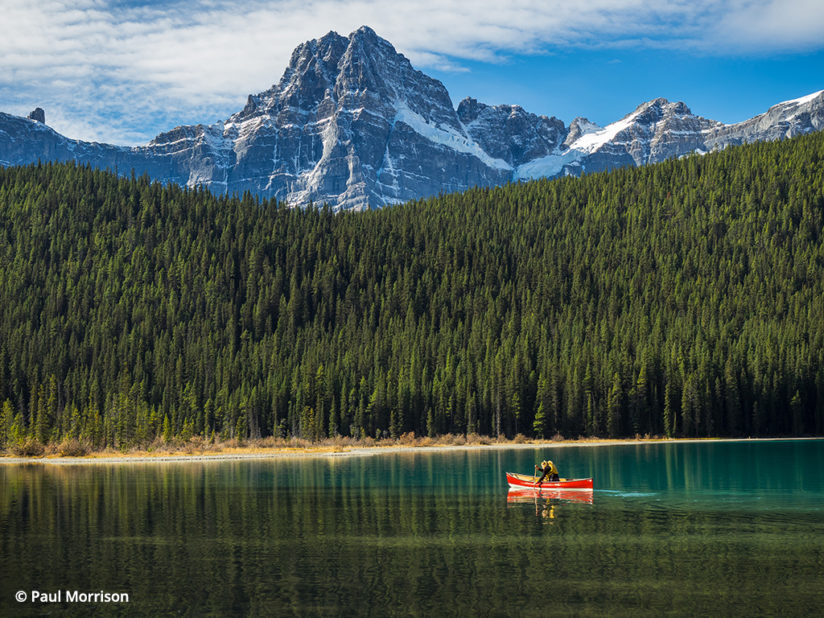 For sports and adventure lifestyle photographer Paul Morrison, the ability to capture stunning images with the smallest camera system possible is a big advantage. "For hiking, backpacking and travel," he says of the Olympus OM-D system, "the size and weight are very appealing." And, just as importantly, "I found right away that the sensors were just as good—maybe even better—than competitive systems. I can print up to 30×40 inches with excellent results."
"Olympus has been unusually progressive with its technology," Morrison observes. In addition to the reduced size and weight of OM-D system cameras and lenses, he points to features like Olympus' advanced 5-Axis Image Stabilization, which compensates for all types of camera motion to provide up to 5.5 stops of correction when shooting handheld. Because this system is built into the camera, it's always available, no matter which lens Morrison chooses.
For his professional ski photography, Morrison has long relied on a heavier, larger DSLR, primarily for its speed and autofocus performance. With the new OM-D E-M1 Mark II's Dual F.A.S.T. (Frequency Acceleration Sensor Technology) AF system, now he has options. The system features 121 cross-type AF points providing on-chip phase detection AF, plus contrast-detection AF. This, together with the camera's advanced silent electronic shutter, enables the OM-D E-M1 to capture up to 18 RAW frames per second—with continuous tracking autofocus—at the camera's full resolution. With focus locked, the camera can capture an astonishing 60 fps.
Another aspect of the Olympus OM-D system that has impressed Morrison is its "excellent optical quality in a smaller size." The M.ZUIKO PRO line includes seven lenses plus a 1.4x teleconverter that, with the system's Micro Four Thirds sensor, provides 35mm-equivalent focal length options from an ultra-wide 14mm to 600mm super-telephoto, and everything in between. Noting it's an ideal choice for landscape and travel photography, Morrison has shot extensively with the M.ZUIKO ED 12-40MM F2.8 PRO, which gives him the equivalent of a 24-80mm but at less than half the weight of a typical DSLR lens of that range.
For Morrison, a camera system that's considerably lighter and easier to carry without compromising performance and image quality is the Olympus advantage.
Hear more from other photographers who have made the switch to the Olympus OM-D system at getolympus.com/neverlookback.
The post Olympus OM-D System: Carry Less, Capture More appeared first on Outdoor Photographer.