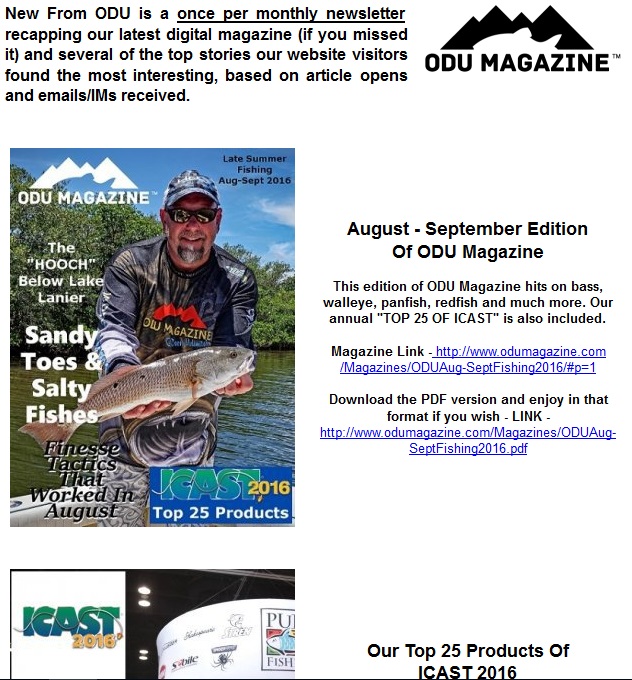 Starting this month and once per month going forward ODU will release a newsletter recapping several of the top stories we had on the website. This emailer will not turn into a SPAM style mailing. Here is the link to the newsletter – Enjoy – http://www.mynewsletterbuilder.com/email/newsletter/1412710778
To register for the newsletter and digital magazine for FREE – click the link here ( https://www.odumagazine.com/magazine-sign-up/ ) and share with us your email and first name.
The post ODU Magazine's September Newsletter Now Out appeared first on .