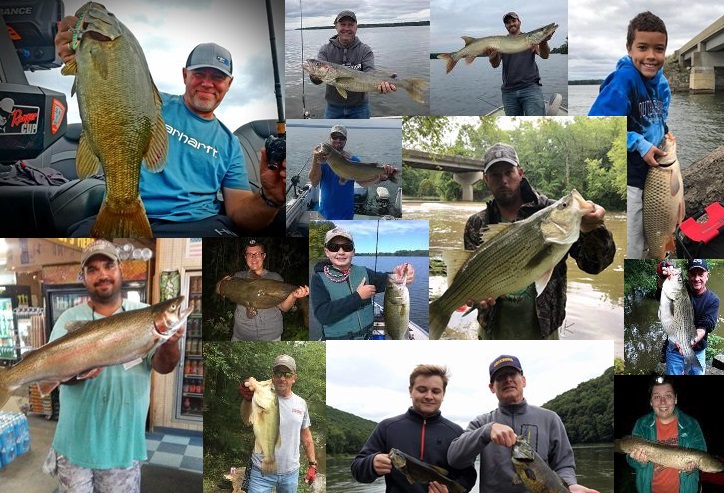 It's the end of September and finally the long summer heat wave has given way to the start of some cool fall-like temperatures. With the start of October only days away, experienced anglers are filled with anticipation the same as if it were the night before Christmas. October and November are two of the best months for fishing in northwest Pennsylvania for a number of species. Steelhead are head-ing up the Lake Erie tributaries, smallmouth bass on Lake Erie, Pymatuning, Shenango Lake, French Creek and Allegheny River are primed to put on the feedbag. Crappies and white bass will be chowing, along with wall-eyes. Pike and musky put on a show in the fall. And November is usually the month when I catch my biggest largemouth bass of the year. Now is not the time to hang up the rod. GO FISH!
Link to the full report – http://www.blackwolfecommunications.com/Fishing_Reports/09-26-18/
The NW PA Fishing Report provides timely angling information for Crawford, Erie, Mercer and Venango Counties – covering all species and all waters open to the public. The fishing comments and photos are offered by regional tackle shops and area anglers, compiled and published twice a month. The NW PA Fishing Report is based on experiences, observations and opinions of individual contributors; information sources are considered reliable but comments are not independently verified. In providing information or pictures, you are agreeing to your comments being edited, and posted to websites and distributed electronically.
The NW PA Fishing Report is brought to you by:
Pennsylvania' Great Lakes Region (www.PaGreatLakes.com)
Black Knight Industries, Oil City (www.GammaFishing.com)
Wiegel Brothers Marine, Franklin (www.wiegelbrothersmarine.com)
The post NW PA Fishing Report For September 2018 appeared first on .