It's been one screwed up spring. And while I'm not making any predictions, the 10 day forecast isn't all that promising about a turn-around in the weather. While it has been great for Erie steelhead spring run and Pymatuning shallow night walleye bite, it's been up and down on other species. Alleghe-ny River smallies are on fire one day and then the river gets blown out the next day Crap-pies biting one day at Pymie but not the next. Bass bite at Pymie way behind schedule. Lack of consistent improvement to spring weather patterns plays havoc with fishing plans. But when it comes to Mother Nature, we can on-ly take what we get and make the best of it.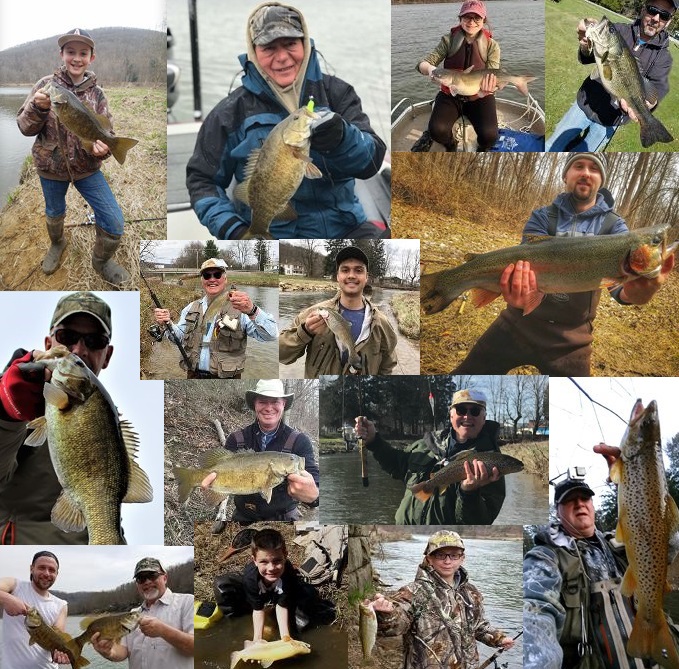 Link to the full report – http://www.blackwolfecommunications.com/Fishing_Reports/03-28-18/
The NW PA Fishing Report provides timely angling information for Crawford, Erie, Mercer and Venango Counties – covering all species and all waters open to the public. The fishing comments and photos are offered by regional tackle shops and area anglers, compiled and published twice a month. The NW PA Fishing Report is based on experiences, obser-vations and opinions of individual contributors; information sources are considered relia-ble but comments are not independently verified. In providing information or pictures, you are agreeing to your comments being edited, and posted to websites and distributed electronically.
The NW PA Fishing Report is brought to you by:
Pennsylvania' Great Lakes Region (www.PaGreatLakes.com)
Black Knight Industries, Oil City (www.GammaFishing.com)
Wiegel Brothers Marine, Franklin (www.wiegelbrothersmarine.com)
The post NW PA Fishing Report For Late April 2018 appeared first on ODU Magazine-North America's #1 Digital Fishing Magazine.