We are almost at the end of the open water season. Ice fishing likely in full swing come January. Late fall open water almost always goes out with a bang, and this November and early December didn't disappoint. Pymatuning walleye bite was off in early fall, but those who hung in scored in the end. Late season crappie bite was excellent on both Shenango and Pymatuning. Hybrid stripers and white bass kept everyone busy on Shenango. And the Allegheny River literally exploded with smallmouth bass and walleye after Thanksgiving when water temperature and flow hit the right groove. Also, according to the Erie regulars, the steelhead run was one of the best in years – anglers were catching them even in low/clear water – and most anglers agree these are still good numbers in several streams. Given the right conditions the steelie bite may continue.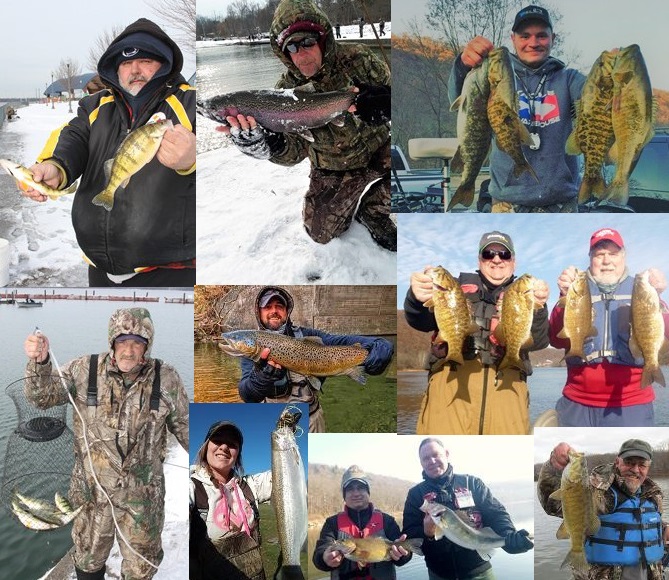 Link to the full report – http://www.blackwolfecommunications.com/Fishing_Reports/11-22-2017/
The NW PA Fishing Report provides timely angling information for Crawford, Erie, Mercer and Venango Counties – covering all species and all waters open to the public. The fishing comments and photos are offered by regional tackle shops and area anglers, compiled and published twice a month. The NW PA Fishing Report is based on experiences, obser-vations and opinions of individual contributors; information sources are considered relia-ble but comments are not independently verified. In providing information or pictures, you are agreeing to your comments being edited, and posted to websites and distributed electronically.
The NW PA Fishing Report is brought to you by:
Pennsylvania' Great Lakes Region (www.PaGreatLakes.com)
Black Knight Industries, Oil City (www.GammaFishing.com)
Wiegel Brothers Marine, Franklin (www.wiegelbrothersmarine.com)
The post NW PA Fishing Report For December 2017 appeared first on ODU Magazine-North America's #1 Digital Fishing Magazine.