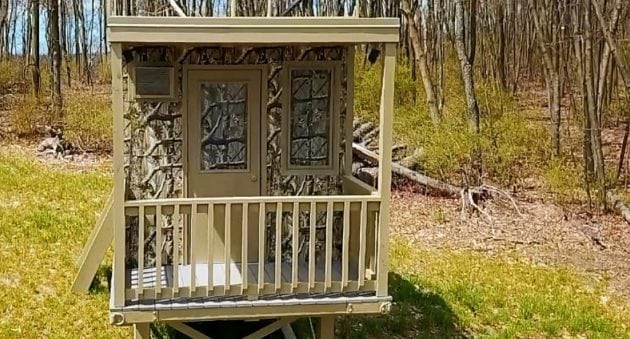 The hunting shack of your dreams might come from an unlikely source.
Let's face it, you've had those plans in your head for that custom hunting shack for years. Maybe you've had ideas about that perfect deer setup where you and anyone lucky enough to hunt with you could set up on that honey hole way on the back corner of the property. It could be that you've thought about a long-distance setup where you can drop varmints and predators from hundreds of yards with your new 6.5 Creedmoor, .338 Lapua or .308 Winchester.
Whether you're looking for some crazy, backwoods camping action, or all the comforts of home in a mobile setup, you've thought long and hard about that dream hunting shack. And, we may have just found your solution.
This custom shack started out as a security house if you can believe that.
With this setup, however, you'd be as secure as that old oak up in the woods. It might not make a pro hunter out of you or your buddies, but you'd sure look good toting your hunting gear to this stand.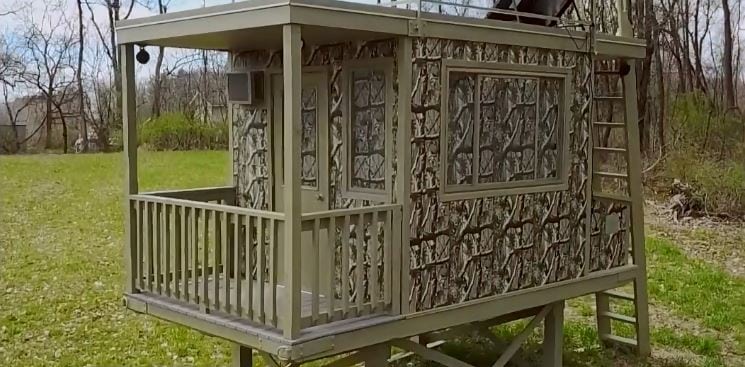 Regardless of your weapon preference, chances are high you could drop a nice trophy from this stand. Forget the shopping cart, though. You're going to want to bring a trailer to grab this guy. And just make sure to park it far enough in the woods that only you and your side-by-side know where to find it.
Like what you see here? If so, click here to read more great hunting, outdoor, and shooting articles by Reid Vander Veen. Also, check out his writer page, Tree Stand Diaries, on Twitter, Facebook and Instagram.
NEXT: CWD CAUSES DEER DEATH RATE THREE TIMES FASTER THAN NORMAL
WATCH
The post Now This is One Serious Custom Hunting Shack appeared first on Wide Open Spaces.