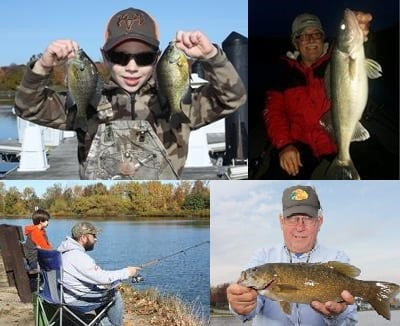 The Landing Net – We continue to experience unusually warm weather into mid-November. While the steel-head anglers have benefited from recent rains and the tributaries are now loaded with fish, the fall bite on inland lakes remains behind schedule. Glancing over the reports from contributors, clearly Shenango Lake continues to offer excellent fishing, along with Allegheny River small-mouth. Check out special tribute pages this issue for Steelhead County (p 10) and Shenango (p 8). The fore-cast looks good through the end of November; hopefully the water temp will drop a few more degrees to help en-ergize smallmouth bass, crappies and walleyes.
By Darl Black, Blackwolfe Communications
Link to the complete report – http://www.blackwolfecommunications.com/Fishing_Reports/11-09-2016/
Link to the complete report PDF – http://www.blackwolfecommunications.com/nw-pa-fishing-report/download-fishing-reports/43-fishing-report-11-9-16
The post November 10 issue of NW PA Fishing Report appeared first on .