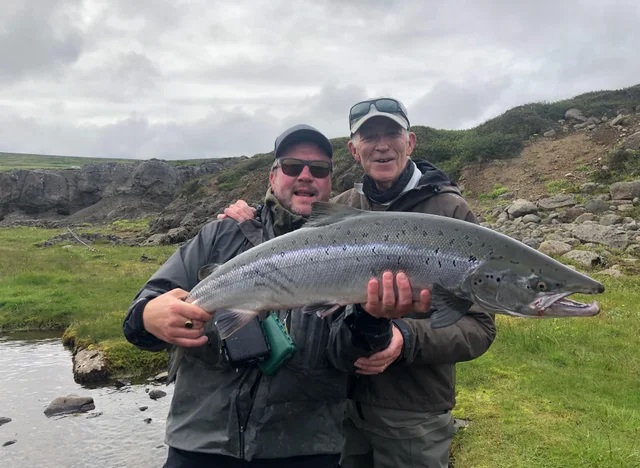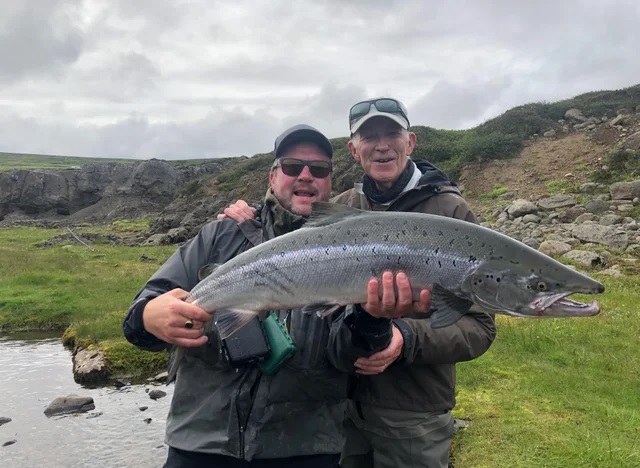 Northumberland Gazette report first: Bill Teasdale was fishing in the River Sela when he caught the giant one metre long fish after a titanic one hour and 45-minute struggle.
The 70-year-old, formerly a senior partner at PWC as well as a Newcastle United fanatic was fly fishing with a group of friends in the northern Iceland river, which is widely regarded as one of the world's finest salmon rivers.
It has recently seen celebrities including President Bush, Cameron Diaz and golfing legend Jack Nicklaus fish there.
Bill, from Tranwell, near Morpeth, was chuffed to bits but the Sela has a strict catch and release policy and the fish was returned unharmed to the river. Before he did so, however, he made sure he got a picture with his once-in-a-lifetime catch.
The post Northumberland Giant appeared first on OutDoors Unlimited Media and Magazine.