Mystery Ranch
Here's what Mystery Ranch has in store this year.
A household name among military, first responders, and general outdoor enthusiasts, Mystery Ranch added a few new exciting pieces to its hunting lineup for 2022.
A few years ago, I had the opportunity to fly to Bozeman, Montana and spend the weekend of the Total Archery Challenge with the Mystery Ranch team. Our small group of media members got a tour of the company's cool facilities and learned all about the Mystery Ranch philosophy. From the commitment to quality to the incredibly well-rounded staff, everything about Mystery Ranch impressed us.
As we shot our way through the 3D archery course at Big Sky Resort over the next couple days, we tried out their in-progress women's harnessing system (which ultimately debuted a few years ago). After years of testing and tweaking, Mystery Ranch incorporated the innovative design into a few versions of their best-selling hunting packs, including the Metcalf — which still reigns as one of the best-ever dedicated women's packs.
The Mystery Ranch team created women's hunting packs that weren't just scaled-down versions of men's packs but truly tailored to the female frame for a custom fit.
As primarily a whitetail hunter I wasn't accustomed to shooting with a pack on my back, but these well-fitting, comfortable packs proved themselves to be truly useful tools that didn't get in the way through hours and hours of flinging arrows. We all shot great without the packs weighing us down and with the added convenience of storage space for extra arrows, optics, and snacks. We provided a few minor feedback points, but the women's harnessing system received a unanimous thumbs up.
After that awesome experience, I became a Mystery Ranch loyalist and now all my favorite packs for backcountry hunting, treestand hunting, hiking, and even traveling bear the Mystery Ranch brand. The same quality and innovation is obvious across the board, including these new for 2022 hunting products.
Game Bags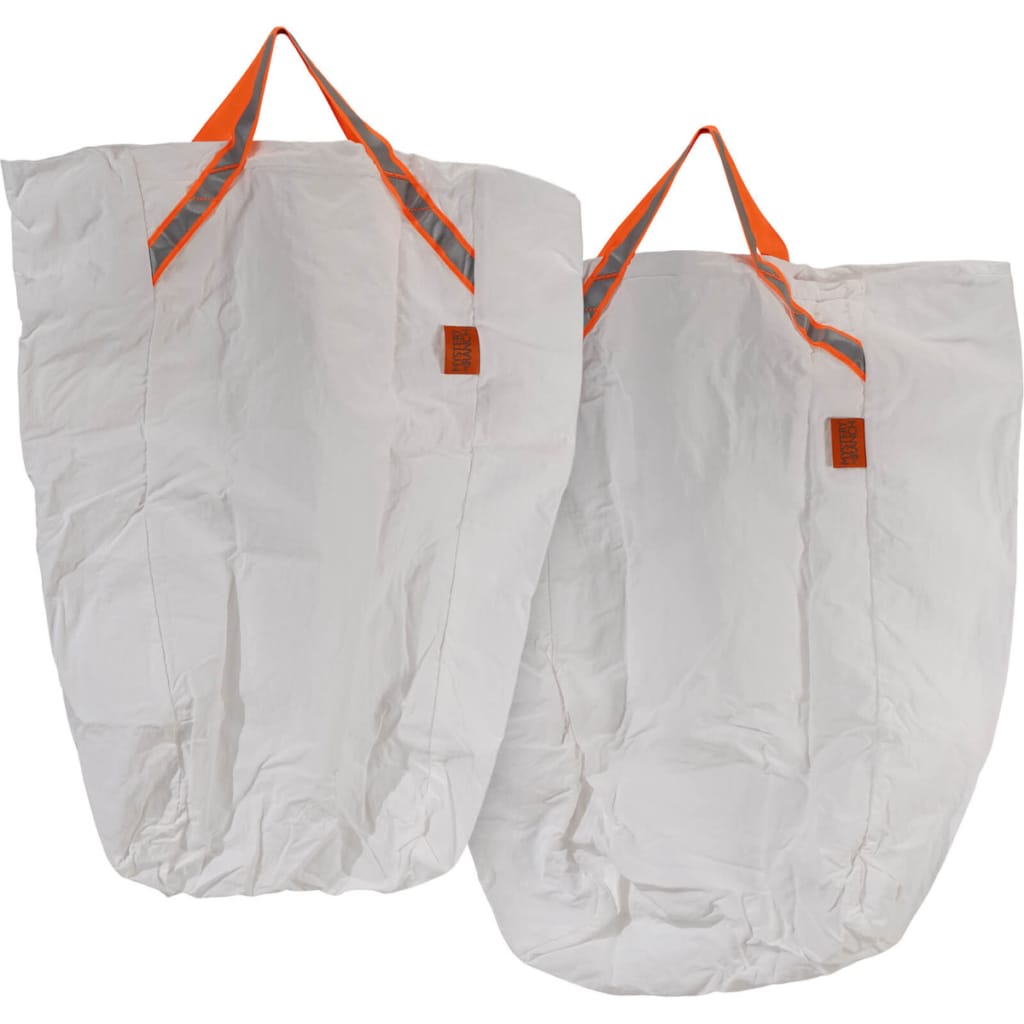 For packing out just about anything from mule deer to moose, the new Game Bags from Mystery Ranch are incredibly durable yet lightweight and easy to use. Constructed of ultra strong and breathable nylon, the bags each weigh in under a single pound and feature finished interior seams for added strength on heavy hauls. A 3mm reflective cinch cord makes the bags easy to locate in any conditions, while double heavy-duty grab handles allow for simple handling or hanging in the field. Featuring a structured shape for optimal weight transfer and load control, these Game Bags are compatible with Mystery Ranch Guide Light Frames. They're easy to clean for reuse and affordable at $38 for the 60-liter bag, $40 for the 80-liter bag, and $129 for a set of two each.
Bino Harness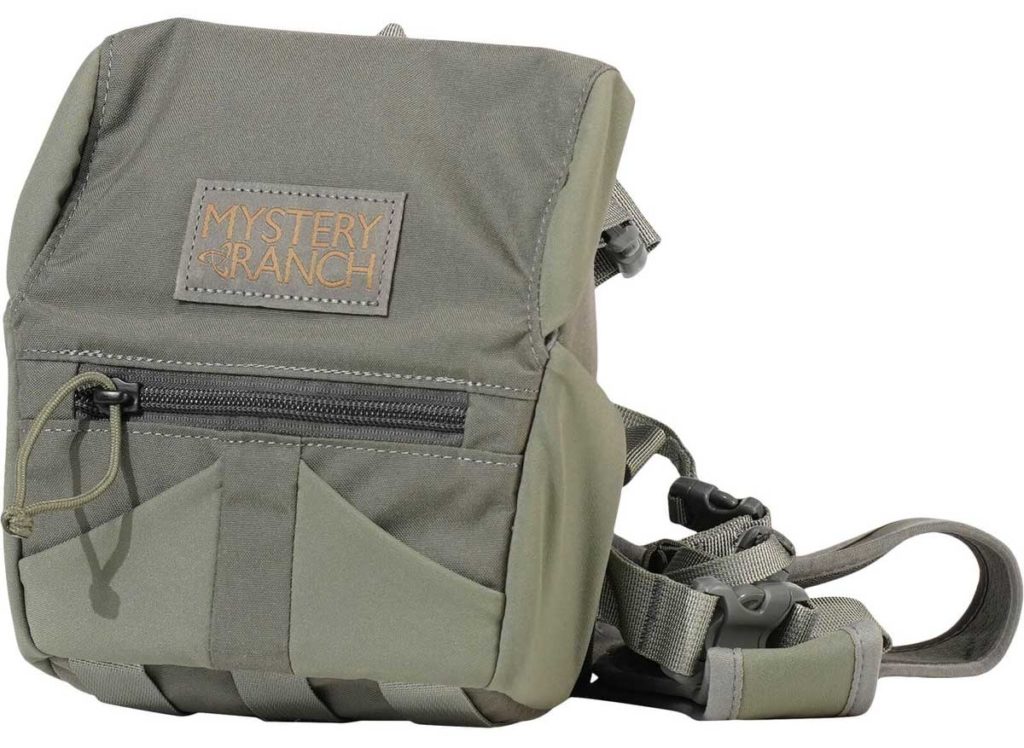 Mystery Ranch updated its popular Bino Harness for 2022 with a few notable improvements that make it even better for toting optics through the backcountry. The new model features a reoriented opening for simpler operation, a security tether for reliability, and an improved harnessing system for a more comfortable, tailored fit.
The quick-access design sports a magnetic closure for easy opening with one hand. A zippered front pocket as well as front and side stretch pockets offer plenty of storage for calls, wind detectors, and other small accessories. The 330D Lite Plus CORDURA outer fabric shields binos from the elements, while a soft polyester lining protects your valuable glass from scratching. The harnesses work with or without a backpack on and offer PALS webbing on the bottom for optional attachment of bear spray or other holsters. Available in L or XL for both the 10X and 12X models, Mystery Ranch Bino Harnesses will accommodate most standard 10X or 12X binoculars and weigh in under a pound each. The 10X is available in Coyote or Foliage at $125, while the 12X is available in these solids as well as Optifade Subalpine for $134.
Bear Spray Holster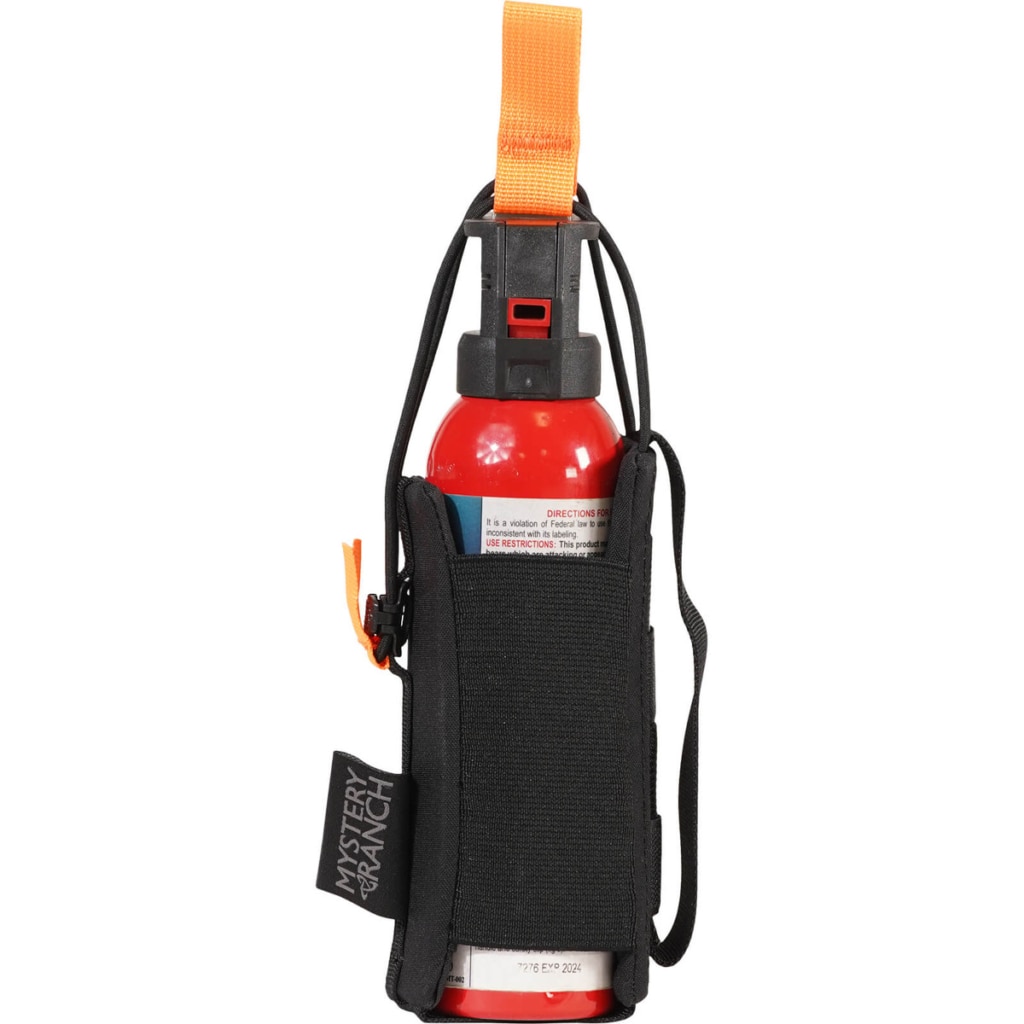 Also revamped for the 2022 hunting — or hiking — season is the Mystery Ranch Bear Spray Holster. A must for hunters and outdoorsmen who head into the bear-filled backcountry, it's constructed of 330D Lite Plus CORDURA fabric with durable elastic sides for a secure fit with most counter assault and UDAP canisters. It features an elastic shock cord for adjustability and quick-draw access when every second counts.
The Mystery Ranch Bear Spray Holster easily attaches to PALS webbing or Velcro straps for hands-free carry. If attached to the hip, bear spray can be deployed while still in the holster. The ultra lightweight design tips the scales at just 2 ounces. It's available in Coyote, Foliage, Black, or Optifade Subalpine for $32.
Mystery Ranch has some other exciting releases that are still under wraps but set to debut later this year, so be sure to stay on the lookout for the next announcement.
The post New Mystery Ranch Hunting Products for 2022 appeared first on Wide Open Spaces.