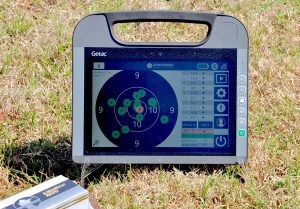 The Civilian Marksmanship Program (CMP) will now be recognizing National Records attained at its Travel Games events. Now, outstanding scores will be highlighted as competitors fire his/her name into history.
The current listed National Record scores were established after compiling top scores from the following Games events and years:
Oklahoma: 2012-2017

Eastern Games: 2007-2017

Talladega D-Day: 2015-2017

New England: 2016-2017

Western Games: 2005-2017

Talladega 600: 2015-201
Special Travel Games National Record Certificates will be sent to the competitors that currently hold the Overall Travel Games National Records, with additional certificates awarded to those who break records in the future
National Record scores for each individual match are listed under the match's results in CMP's Competitor Tracker – used to display result scores for Travel Games events. A full list of Overall National Records can be found by visiting the CMP Travel Games Homepage: http://thecmp.org/competitions/cmp-travel-games/.
To view the new Travel Games National Records standards, read the CMP Games Rifle and Pistol Competition Rules: http://thecmp.org/wp-content/uploads/CMPGamesRules.pdf?ver=01042018.
Travel Games:
The Travel Games are regional competitions held throughout the year, featuring exclusive CMP rifle and pistol outdoor events. A common part of the CMP schedule for the last decade, the Games are centered around recreation-oriented competition and educational activities that are designed to accommodate experienced marksmen as well as those hoping to learn more
Participants at the Travel Games events also get a first-hand look at CMP Targets – an electronic target system, powered by Kongsberg Technology Systems, that displays immediate shot scores on a monitor beside each competitor. The use of the targets eliminates the need for pit duty, creating faster match completions and easing the physical wear for competitors
The Civilian Marksmanship Program is a federally chartered 501 (c) (3) non-profit corporation. It is dedicated to firearm safety and marksmanship training and to the promotion of marksmanship competition for citizens of the United States. For more information about the CMP and its programs, log onto www.TheCMP.org
The post National Records Now Recognized for CMP's Travel Games Events appeared first on ODU Magazine-North America's #1 Digital Fishing Magazine.