Rafa Nadal Tennis Centre scheduled to open in November 2018 in Costa Mujeres, Mexico.
The King of Clay is bringing his expertise to Mexico.
Rafael Nadal is launching the Rafa Nadal Tennis Centre, a new line of sports complexes in Mexico.
The new centres will complement the Rafa Nadal Academy by Movistar, located near his Mallorca home.
The 16-time Grand Slam champion has partnered with Palladium Hotel Group for the first Rafa Nadal Tennis Centre, currently under construction, that's scheduled to open its doors in November 2018 in Costa Mujeres, located north of Cancun.
The centre will be part of the facilities of both hotels TRS Coral Hotel and Grand Palladium Costa Mujeres Resort & Spa that the chain is building.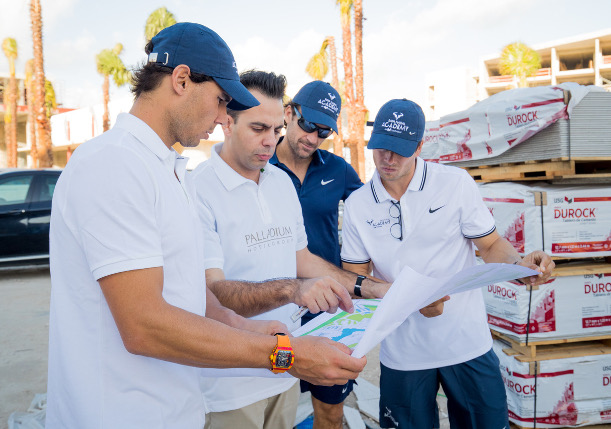 Photo credit: Rafa Nadal Academy
The centers are located near high-class resorts and vacation complexes and will offer tennis programs for guests and area residents so they can play and take tennis lessons with the highest of standards.
Nadal, who is in Mexico to play this week's Acapulco tournament, visited the construction site last week and said he's excited to see the finished complex.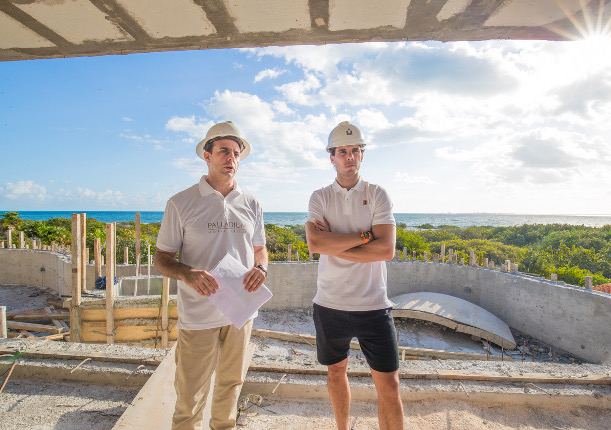 Photo credit: Rafa Nadal Academy
"I am happy to present this new project in Mexico," Nadal said. "This country is a nearby country in every respect and to open here the first project this year is great news. With the experience we have with tennis and following in the same line from the Rafa Nadal Academy by Movistar, located in Spain, we feel it will be an important attraction right now for the places where the projects are going to be located.
"In this case, with my friends at Palladium in Costa Mujeres, where I had the opportunity to visit the construction last week. I am eager to see the project finished and come to see it in person".
The 31-year-old Spaniard has spoke for years about the importance of training and playing on natural surfaces.

Photo credit: Rafa Nadal Academy
With that in mind, the Rafa Nadal Tennis Centre Costa Mujeres with feature eight red clay courts, a soccer field 7, one paddle court, a gym for warm-ups, stretches and basic training, an exhibition of objects and clothes from Rafa Nadal, a store with exclusive premium sports products, and a bar/cafeteria with TV screens so guests can watch tennis and other sports.
The Rafa Nadal Academy opened its doors in May 2016 in Mallorca and more than 2,000 players have already attended the academy.