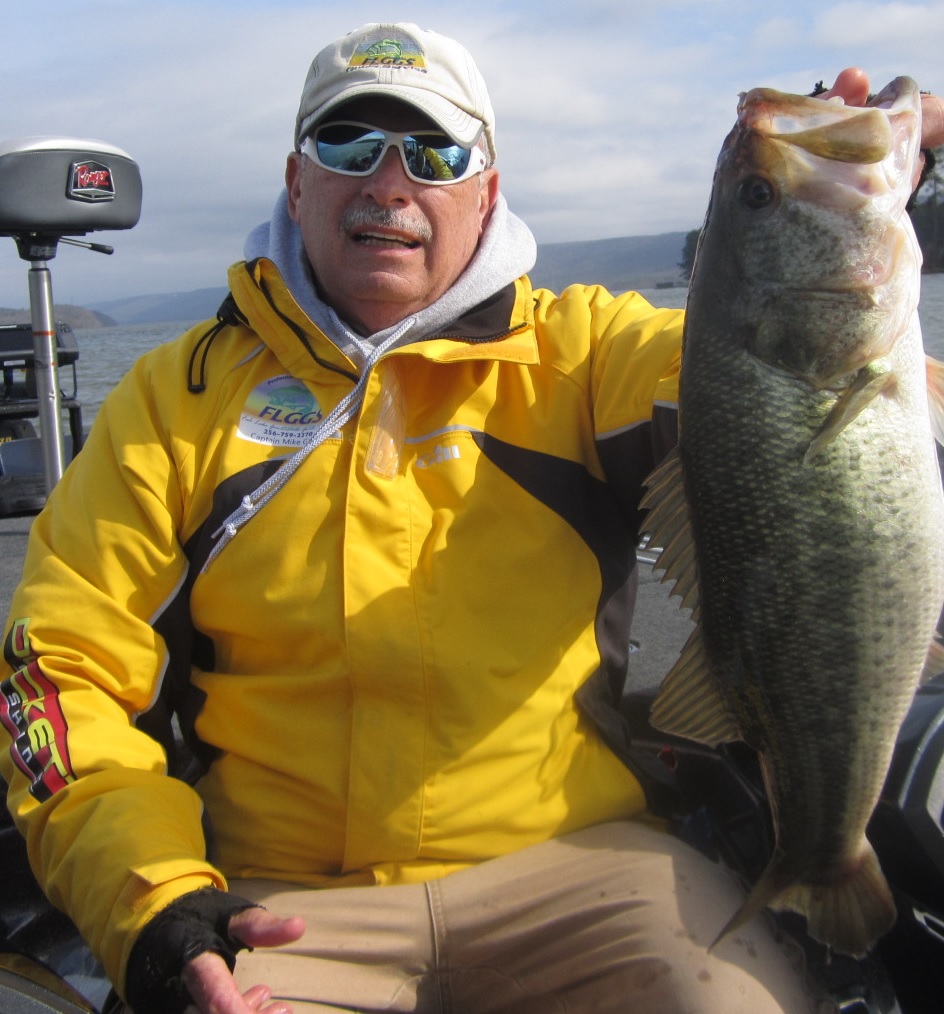 As is the case every spring we get several inches of rain and if history repeats itself this year will not be any different. The high water and run off from the strong rain will pull mud off the banks and the run off will add to the muddy water conditions. You have to be prepared in many different ways to find fish when these conditions occur and doing this requires some understanding of what nature does to the water conditions.
One of the things I always look for especially the first day after a strong rain is the mud lines; bass will gather along mud lines where they can see better to ambush bait. Recognizing this can be a key to finding the bass. This mud line in the water is generally just a first day by-product after the rain; meaning you generally will not find mud lines a few days into the rain event because the water mixes as they draw the lake back down to normal water levels. It's also important to realize that mud lines can also occur horizontally where the water below the muddy top water can be clearer producing a mud line just a couple of feet off the surface.
It's also important to understand that muddy water is generally warmer than clear water so if you're dealing with some really cold temperatures the rain will cause the muddy water but the sun will warm it up quickly and you will find the fish move to the warmer water. Combine the mud lines with some warming water temps and you have an ingredient to catch some good fish.
You can also count on the TVA to pull water before, during and after we get heavy rain and as we all know water current on these TVA lakes like Guntersville can really make a big difference in your catching experience. As a matter of practice I always look for current breaks when a rain event is on the way or after as changing water direction caused from current are great ambush locations for bass.
Muddy water can be your friend, embrace it and you will find it can really change your experience and day on the water!
Fish Lake Guntersville Guide Service
www.fishlakeguntersvilleguideservice.com
www.facebook.com/FishGuntersville
Email: [email protected]
Call: 256 759 2270
Capt. Mike Gerry
The post Muddy Water Fishing appeared first on ODU Magazine-North America's #1 Digital Fishing Magazine.