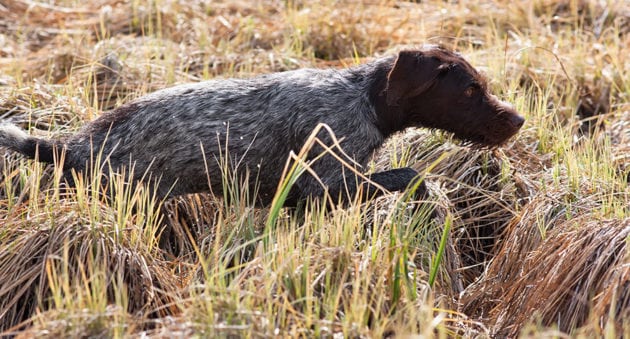 This gear guide is all about outfitting your gun dog on the cheap.
For this specific gear guide, we wanted to spend some time exploring little ways to upgrade your hunting experience this fall with your favorite bird dog.
Here are six items for you to consider adding to your gear set up before hunting season rolls around.
1. Archer Quiet Pet Tag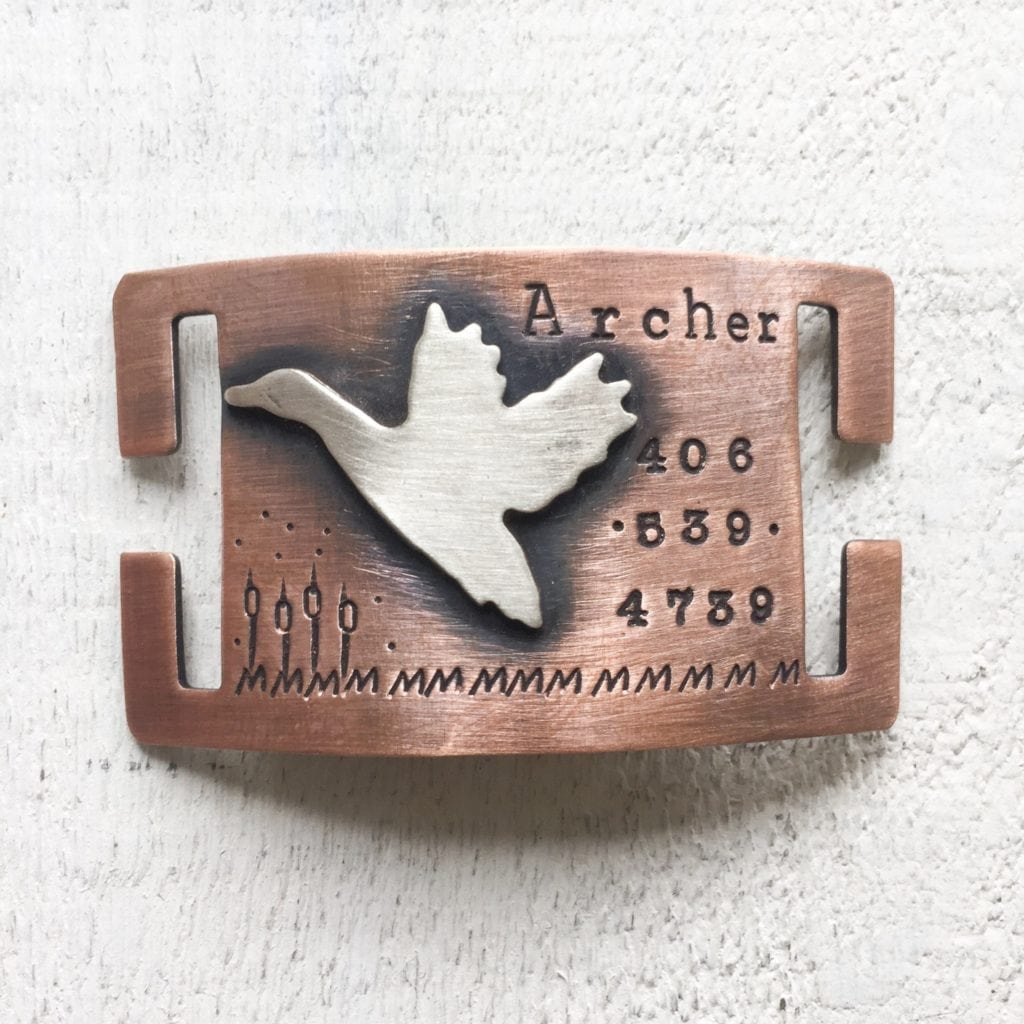 If you're looking for quality, look no further. These metal ID tags can be customized to include any personalized info you'd like, and should outlast even the hardest working gun dog's best day in the field.
The low profile design slides around your hunting dog's collar and won't interfere with an e-collar or other dog training devices. Create your own and browse other styles here.
The Archer design retails for around $54 from Hattie Rex. And we know what you're thinking. Bird dog gear from a jewelry designer? Trust us on this one. If you're lucky enough to have a local shop that carries them, like we do, go check them out in person.
2. Air Force Crate Cooling Fan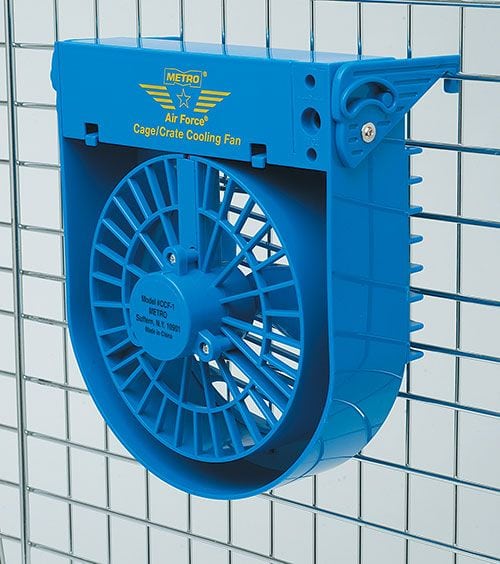 You know you have the hardest working labrador retriever in the field, reward her with a cooling breeze while she takes a quick breather. This universal little blower is a fantastic way to keep your bird dog cool.
Multiple mounting positions and battery operation make this a simple, quick upgrade to help keep that pooch happy. And at less than $20, it will keep your wallet happy as well.
3. Travelling Canteen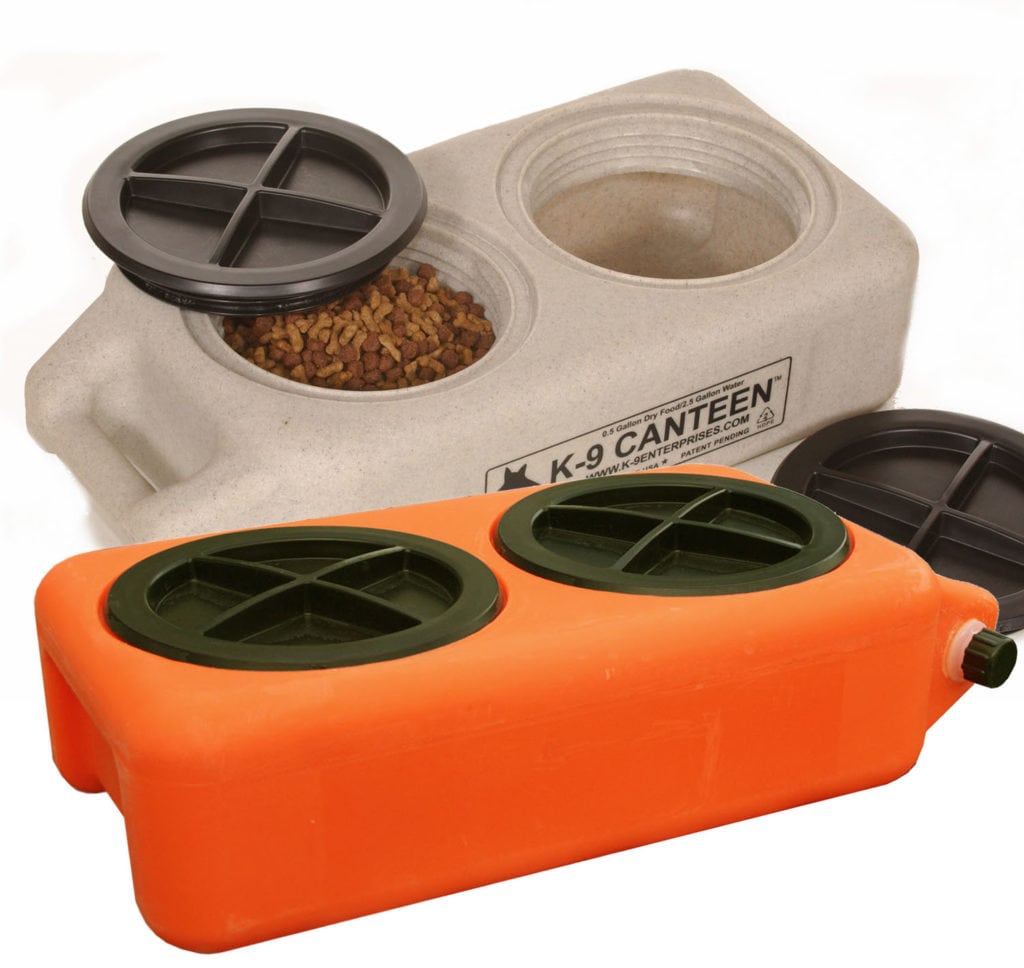 If there was ever an efficient design for the bird dog on the go, this might be it. The Traveling Canteen from K-9 Enterprises holds both dry food and water. In fact, this slick design will hold a very healthy serving (maybe 2) of your GSP's lunch and 2.5 gallons of water. That's enough for even the biggest days in the field. Find it here for $79.
4. WinPro Stamina & Recovery Treats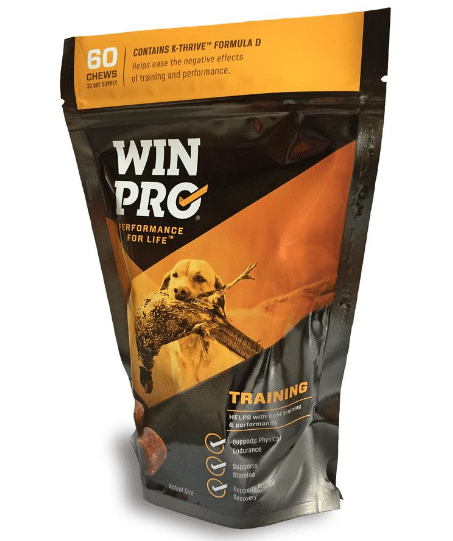 What you'll find at WinPro Supplements is a high quality line up of grain free treats meant to help your gun dog perform at his peak level. Whether it's a puppy who was recently exposed to gun dog training or a German Shorthaired Pointer that's been after upland birds for years, WinPro has treats that will help ensure Fido will be the best dog he can be for a strong day at field trials or in the field after birds.
Customer reviews rave about these products for all dog breeds. The Training product helps promote Stamina and Recovery for those long days. Other products include Immunity, Focus, Mobility, and Allergy. These treats are available for as low as $12.99 for a 20-pack. They can also be purchased by the pail full, which boasts 360 treats, for around $150.
5. Hound Warmer Deluxe Crate Mat Heater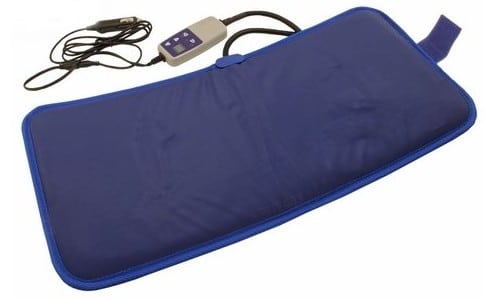 Sometimes your gun dog needs to warm up instead of cool off. Whether you're waterfowl hunting and she got wet or you're after upland birds in central Minnesota, a quick rest on this mat will be sure to get your little girl warmed up and back in action.
At 11″ x 22″ the Hound Warmer can fit comfortably in most larger kennels and crates. You can also throw it on the floor of your cabin, dog trailer, or even the back seat of your truck. With the ability to reach 120 degrees, even cold winter nights won't be too much for this sweet little unit. Drawing only 18 watts, or around 2 amps, you could safely leave it plugged into your truck over night with minimal risk of having a low battery in the morning. Pick one up here for less than $70.
6. Rivers West Upland Dog Vest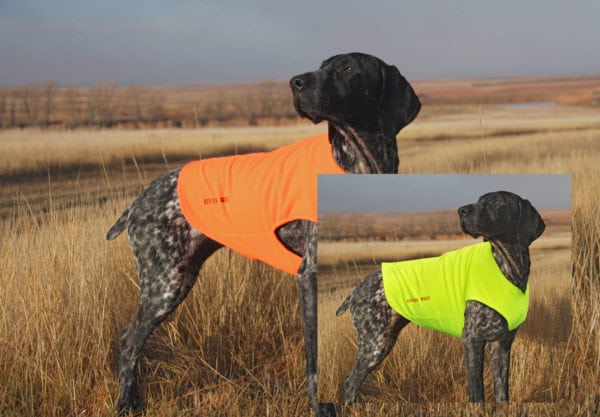 Another item that will help keep your english springer spaniel warm and dry is the Rivers West H2P Dog Vest. This vest is made of waterproof fleece that won't weigh your puppy down and will help keep cold moisture from his core. This vest comes in blaze orange or hi-viz green to ensure everyone in your party will be able to spot the best dog in the pack. Available for only $44, you can find the vest here from Ugly Dog Hunting.
Like what you see here? If so, click here to read more great hunting, outdoor, and shooting articles by Reid Vander Veen. Also, check out his writer page, Tree Stand Diaries, on Twitter, Facebook and Instagram.
NEXT: THREE DEER CRASH THROUGH LOCAL BARBERSHOP WINDOW
WATCH
The post Monthly Gear Guide: Gun Dog Supplies Under $80 appeared first on Wide Open Spaces.