The NEW Mepps Musky Flashabou offers twice the flash and vibration with two treble hooks on a split-ring assembly that increases hook-up percentage and decreases the chance for fish to throw the lure. New Lure, Legendary Differences!
SPLIT RING ASSEMBLY: Creates a joint that maximizes your leverage on the fish during the fight, minimizing its chance to throw your lure. TANDEM TREBLE HOOKS: Increases your hook-up percentage by offering hooks in the middle where the profile of the lure's at its largest AND at the tip of the tail where most strikes occur.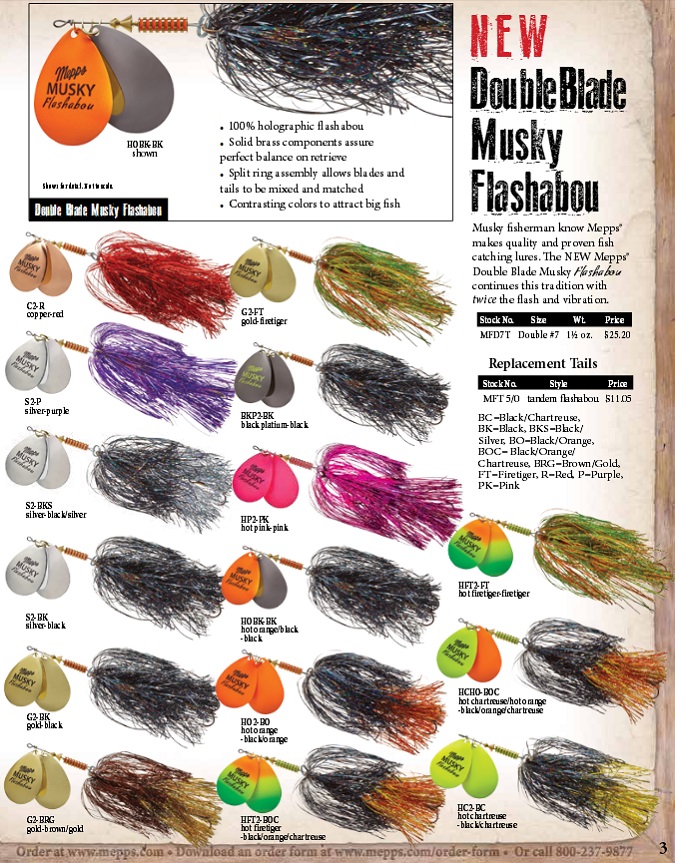 Use our handy lure selection guide to help you find lures which lures will work well to catch the fish you are after!
Check out our fishing articles to read more about our lures, some fishing techniques and more.
Ever wondered what your Mepps spinner sounds like as it's being pulled through the water? Check out the Lure Sounds page to see the actual sound waves and listen to the sound of the lure as heard underwater.
Enter the length and girth of your fish into our Fish Weight Calculator to determine the approximate weight of your catch!
The post Mepps NEW Musky Flashabou appeared first on ODU Magazine-North America's #1 Digital Fishing Magazine.