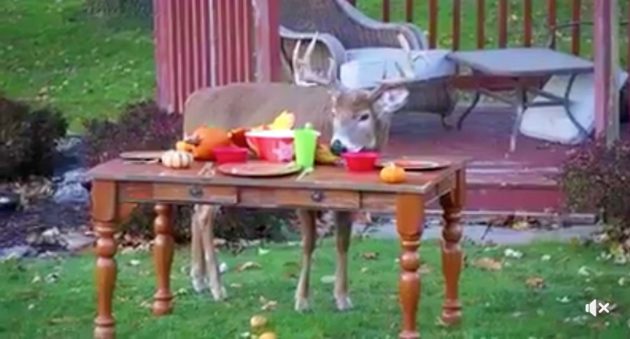 Most people won't get to set eyes on a big buck this season, but these people watch one enjoy a Thanksgiving meal right out the back door.
Thanksgiving meals…ahhh, what a marvelous thing. Turkey, dressing, brown gravy, corn, desserts and mature bucks with kickers. Wait, what?
Unfortunately, I never have that last one attending or at the table with my Thanksgiving meals, but these folks did and it's pretty sweet. Forget the camera though, grab the bow!
This is pretty cool. You have to love a mature buck with some neat character on his rack. This deer seems to be remarkably comfortable in the backyard, so we aren't too sure if it's just a timid suburb deer or if it's a pet.
Hopefully I can have this kind of luck this Thanksgiving!
NEXT: BEAR TAKES GIANT POOP ON HUNTER'S HEAD
The post Mature Buck Enjoys Thanksgiving Feast in the Backyard appeared first on Wide Open Spaces.