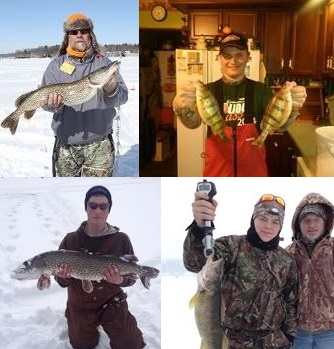 What a week! St. Patrick's Day and the First Day of Spring! The ice on the Allegheny River and French Creek is breaking up, resulting in some flooding. Although the river is high, dirty and partially frozen right now, the day we will be able to launch a boat to chase smallmouth bass gets closer each day. With water levels ris-ing on flood control lakes like Shenango and Woodcock, ice fishing has come to an end. The ice breaker did a job on PIB ice. However as of Tuesday, March 16th there were ice fish-ermen on Pymatuning and Conneaut. Probably Canadohta and Kahle still have ice, too. However, ice fishing days are numbered. Come on Spring!
Link to the full report – http://www.blackwolfecommunications.com/Fishing_Reports/03-15-2017/mobile/index.html
The NW PA Fishing Report provides timely angling information for Crawford, Erie, Mercer and Venango Counties – covering all species and all waters open to the public. The fishing comments and photos are offered by regional tackle shops and area anglers, compiled and published twice a month. The NW PA Fishing Report is based on experiences, obser-vations and opinions of individual contributors; information sources are considered relia-ble but comments are not independently verified. In providing information or pictures, you are agreeing to your comments being edited, and posted to websites and distributed electronically.
The NW PA Fishing Report is brought to you by:
Pennsylvania' Great Lakes Region (www.PaGreatLakes.com)
Black Knight Industries, Oil City (www.GammaFishing.com)
Wiegel Brothers Marine, Franklin (www.wiegelbrothersmarine.com)
The post March 15th issue of NW PA Fishing Report appeared first on ODU Magazine-North America's #1 Digital Fishing Magazine.