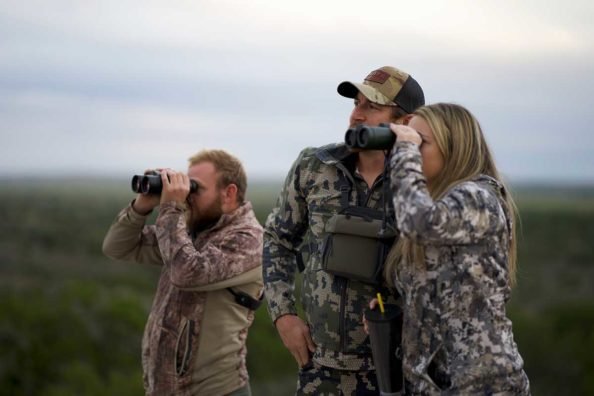 We got the scoop on Mallard Bay, a new online outfitter booking system.
A new online system aims to simplify the experience of booking guided hunting trips by offering everything hunters need to arrange a trip in one convenient place.
Mallard Bay is a one-stop shop: a digital booking marketplace for guided hunting trips that connects sportsmen to outfitters. The website offers an Airbnb-style experience for sportsmen seeking accommodations with real-time availability, secure payments, quality assurance, and help with arranging lodging and meals along with their guided hunts.
The core goal of Mallard Bay is to make successful hunting more accessible, Mallard Bay founder and president Logan Meaux said.
Meaux, of Baton Rouge, Louisiana, has been a hunter for several years. He and his father, Waitr app founder Chris Meaux, enjoy hunting together, especially for waterfowl.
Mallard Bay was born out of Meaux's own experience booking a waterfowl hunting trip to celebrate his father's birthday. That turned out to be a rotten trip and huge waste of money due to a lack of communication and connection with the outfitter. After spending money on flights, hotel rooms, and an overall disappointing experience, Meaux realized there was a problem in the process of booking guided trips and was stirred to fix it.
"There had to be a better way," Meaux said. "Once I saw this opportunity I knew it was what I had to do."
Meaux did not originally envision working in the outdoor industry. He studied finance in college and thought he might work as an investment banker, but the failed birthday trip changed the trajectory of his life. It set him on the path of creating Mallard Bay.
Coming Up With the Idea for Mallard Bay
The name Mallard Bay is inspired by a real place.
"The name came from our property that is right on a real bayou water called Mallard Bay," Meaux said. "When we were looking for the name for this project we knew this was perfect; mallard encompasses some hunting and bay encompasses some fishing."
Some of Meaux's best childhood memories are of hunting and fishing. The experiences he had afield are some of his most cherished memories, he said. He and his crew have designed Mallard Bay to make it easier for other sportsmen to connect with their own dream trips.
"The thing I love the most about hunting is the camaraderie and the experience that comes with that," Meaux said. "For me it is really about being with friends and family and making a memory that is going to last a really long time. I hope that Mallard Bay can be a part of that for other sportsmen."
Meaux is quick to credit his co-founders, Joel Moreau, Tam Nguyen and Wyatt Mallett, with Mallard Bay's early success.
"We built the system from the ground up," Meaux said. "There are other ways to build marketplaces but we chose to build our own application."
He and his team did extensive research prior to launch to ensure that this product would meet the goal it set out to.
"We dug deep to figure out the issues that these outfitters as businesses have with connecting to customers," he said. "We want to offer a seamless experience for guides and sportsmen."
Mallard Bay has a selection of approximately 35 outfitters offering experiences on the marketplace. Currently many of the trips that are available through Mallard Bay are in the South, Southeast, and Midwest, but the team is actively working to expand into more regions. They will even be offering experiences in Canada and Mexico. More information can be found at MallardBay.com.

Products featured on Wide Open Spaces are independently selected by our writers and editors. However, when you buy something through our links, we may earn a commission.
NEXT: HAS SHED HUNTING GOTTEN TOO POPULAR? EXAMINING THE ETHICS OF ANTLER HUNTING
The post Mallard Bay: New Online Booking System for Guided Hunts and More appeared first on Wide Open Spaces.