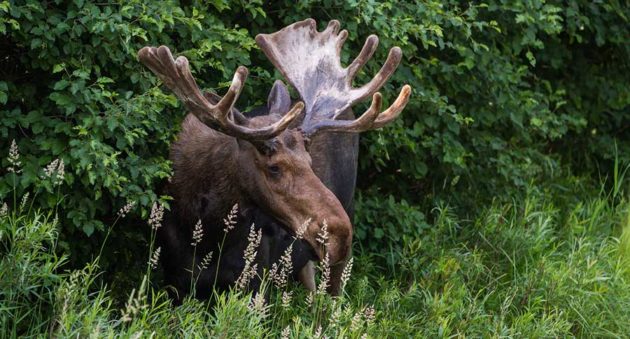 If a Maine moose hunt was in your crosshairs, the proposed increase in licenses could be great news.
Should Maine wildlife biologists see their suggestions taken seriously, Maine could have 12.8% more moose hunting licenses up for grabs in 2019.
The proposal to the Maine Department of Inland Fisheries and Wildlife is preliminary, but would bump up the moose permits from 2,500 to 2,820 for the fall hunting season.
The agency will consider the proposal and make a determination by May. It could have an effect as early as the 2019 fall Maine moose hunting season.
Maine's moose herd, especially in its core range (Wildlife Management Districts 1-6), has numbers high enough to manage for overall herd health. Part of that involves relying on hunters to limit the herd's growth from year to year.
Though a trophy bull moose harvest is what a lot of big game hunters are after, it's the antlerless permits that can have a bigger and more immediate impact on the population numbers.
Should the number of moose hunting permits increase, moose hunters may have a greater chance at getting a tag, especially during June's moose permit lottery, which will be held June 8 in Scarborough.
NEXT: VIDEO: THIS MOTOR BOAT COULDN'T ESCAPE A SPRINTING BULL MOOSE
WATCH
The post Maine May Have Even More Moose Tags to Go Around Next Year appeared first on Wide Open Spaces.