Story by AD CRABLE | Staff Writer from http://lancasteronline.com. Lancaster County bass anglers and guides who have complained vociferously against a closed spring season may be getting their wish. The staff of the Pennsylvania Fish and Boat Commission has recommended the spring season again be open for catch-and-release bass fishing, starting April 13, on the lower Susquehanna and Juniata rivers.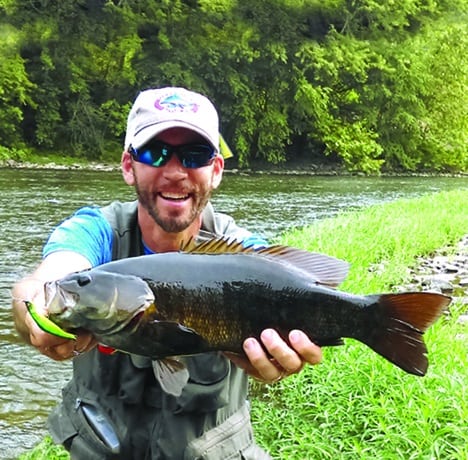 No bass tournaments would be allowed during the period, from the first Saturday after April 11 each year until the regular bass season in mid-June.
The agency's commissioners will vote on the proposal at their meeting Jan. 23-24 in Harrisburg.
A no-fishing ban from May 1 to mid-June had been in place since 2012 on the Susquehanna River from Sunbury to the Holtwood Dam, and on the Juniata River from Port Royal to the mouth of the Susquehanna.
The agency, alarmed at declining and diseased smallmouth bass, had adopted the measures to protect bass during their spawning periods. Catch-and-release fishing for bass was allowed the remainder of the year.
But anglers have protested the ban in recent years, saying smallmouth populations are rebounding and that there was no reason to curtail anglers' fishing opportunities if fish were being released.
The agency's staff agreed. Bass populations are growing, they say. Also, the agency noted that it had received complaints from anglers that fishers were illegally fishing during the closed season and "the regulation is largely unenforceable."
The agency said it would continue to monitor bass populations and could restore the closed spring season or take other protective measures in the future.
The post Lower Susquehanna May Open Again For Bass Fishing appeared first on ODU Magazine-North America's #1 Digital Fishing Magazine.