exodusoutdoorgear.com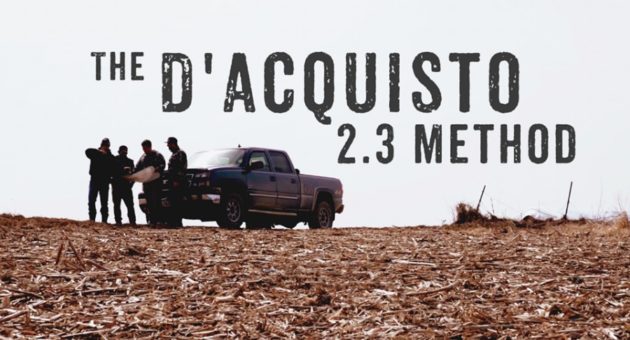 Want to kill big mature bucks? Take it from the D'Acquistos and their 2.3 Method on how to harvest big bucks. 
Tap into a whitetail's brain with Andrae and Cody D'Acquisto as they share their secrets of their success hunting big whitetails. With numerous Pope and Young whitetails between Andrae and Cody, the two team up with Jacob Hofer and Chad Sylvester at their home farm in hopes of teaching their secret to killing big whitetails.
The method is referred to as the 2.3 Method, which Andrae and Cody plan each and every hunt around.
Learn how to identify and read big buck sign while hunting. The method will also help you learn where to hang your treestand as well as the when you should go in after that big buck you have on trail camera.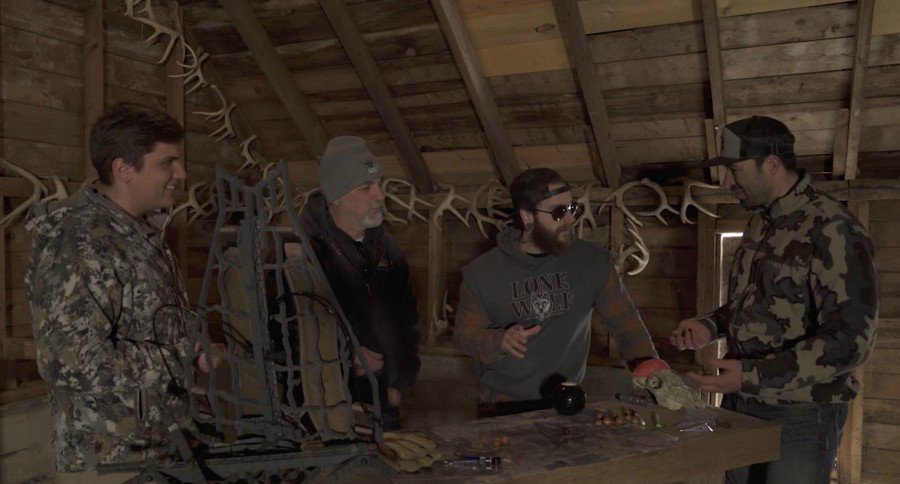 Andrae describes a time when he thought the method was going to fail on him, when all of a sudden a giant Boone & Crockett whitetail appeared, right down one of his shooting lanes.
To find out more about the D'Acquisto's 2.3 Method, watch the video below. If you want to follow along with the extended version of the 2.3 Method and learn more click here. Additionally, you can call 1-800-233-2323 for more information about the D'Acquisto way.
Rather intriguing, eh? Want to learn more?
In case you didn't watch the video all the way through this is, in fact, an April Fool's joke! You've got to love how Exodus Outdoor Gear and the D'Acquistos make light of the fact that deer hunters will try almost anything in the deer woods to kill big bucks.
Like what you see here? Read more hunting articles by Nathan Unger at whitetailguruhunting.com. Nathan is also the host of the Whitetail Guru Hunting Podcast.
NEXT: WATCHING MINK HUNT MUSKRATS MIGHT BE THE COOLEST THING YOU'VE SEEN ALL WINTER
WATCH: FRED AND MICHELE TALK ABOUT THEIR NEW SHOW 'EVERYTHING EICHLER'
The post Learn to Kill Big Bucks With the D'Acquisto's 2.3 Method appeared first on Wide Open Spaces.