The all-new General Tire GRABBER APT is the newest member of the GRABBER family of light truck and SUV tires. The GRABBER APT is an all-purpose-terrain tire designed specifically for on-road, off-road and snow performance.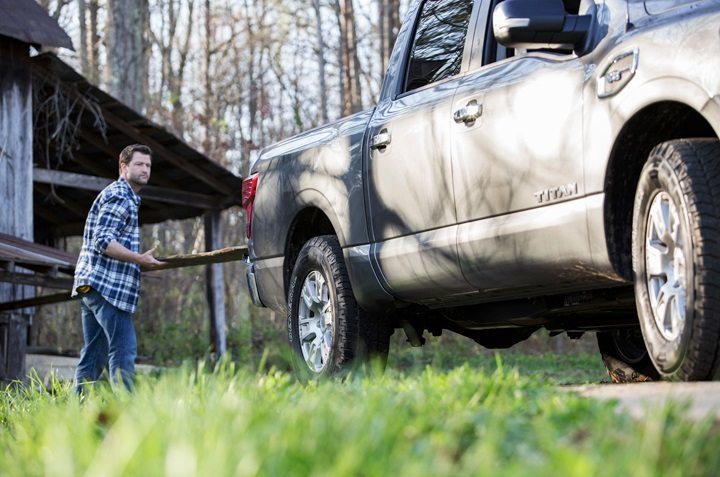 The GRABBER APT is positioned in a spot that was not filled in the current GRABBER product portfolio. On the aggressiveness chart, the GRABBER APT assumes a position in between the current all-terrain GRABBER AT2 and the highway-terrain GRABBER HTS60. This tire is the perfect blend of all-terrain, off-road capability and excellent on-road performance designed for all weather conditions.
Find A General Tire Dealer >> http://generaltire.com/dealer-locator
General Tire's director of marketing, Travis Roffler, is excited to see the response from both dealers and consumers. "We think this new Grabber APT will be a popular tire for those drivers looking for a tire that is mostly driven on the road during the week but can hold its own during weekend adventures," stated Roffler. "It offers the best of both worlds with very strong on-road manners but still enough off-road capability to get the job done."
The new GRABBER APT features several exclusive General Tire technologies. Comfort BalanceTM Technology provides a cushioned tread that absorbs road disturbances for a more comfortable and pleasant ride. Additionally, grooves in the tread are angled away from the center grooves to help dissipate sound which provides a quiet ride. StabiliTreadTM Technology promotes even wear and longer tread life via even pressure distribution and a robust tread compound. Finally, DuraGenTM Technology offers high strength construction for impressive durability in off-road situations and delivers the cut and chip performance on rough surfaces that sets the GRABBER line apart from others. All these technologies marry together for the perfect balance of on and off-road performance in the GRABBER APT.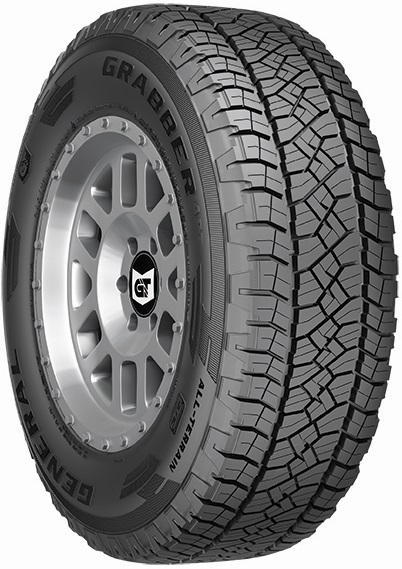 The GRABBER APT is available in 26 replacement articles in mostly metric sizes of 16" to 22." Two additional articles are OE fitments for the Nissan Titan. A 60,000 mile limited tread wear warranty supports the tire along with Three-Peak Mountain Snowflake Certification*. Sidewall styling is available in black and outline white letter.
To learn more about General Tire products and to find a local dealer, drive over to GeneralTire.com. Join the social media conversations on Twitter @generaltire, on Instagram @general_tire and on Facebook.com/GeneralTire.
About General Tire
For over 100 years General Tire has offered a complete quality line of ultra-high performance, passenger, light truck, off-road and commercial tires to meet all your needs. General Tire is a proud supporter of the Automobile Club of America (ARCA), Best in the Desert Racing Association (BITD), Major League Fishing (MLF), Fishing League Worldwide (FLW), King of the Cage, Lucas Oil – Off Road Racing Series, Late Model Dirt Series, Pro Pulling League, Modified Series, Drag Boat Racing Series and ASCS Sprint Car Dirt Series; Expedition Overland, FreestyleMx.com Tour; Zero One Odyssey, and JeepSpeed. Team GT includes: CJ Hutchins, Jim Beaver, Jeff Proctor, Doug Fortin, Eric Fitch, Cory Winner, Ray Griffith, Jim Riley, Lee Banning Sr., Jerett Brooks, Camburg Racing, Chase Motorsports, Stan Shelton, Skeet Reese, Edwin Evers, John Crews, Britt Myers, Mark Rose, Bill McDonald, and Tai Au.
About Continental AG
Continental develops pioneering technologies and services for sustainable and connected mobility of people and their goods. Founded in 1871, the technology company offers safe, efficient, intelligent and affordable solutions for vehicles, machines, traffic and transport. In 2016, Continental generated sales of €40.5 billion and currently employs more than 230,000 people in 56 countries.
Save
Save
The post It's Time To Update Your Truck Tires With A General Tire GRABBER APT appeared first on ODU Magazine-North America's #1 Digital Fishing Magazine.