[h1]Is Elevated Clothing the hottest new up and coming streetwear brand?[/h1]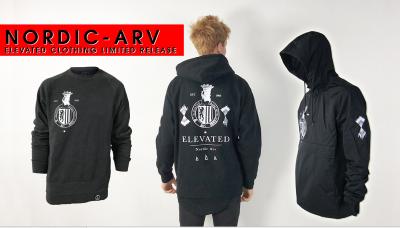 What does it take to be one of the fastest growing streetwear brands on the market?

At the start of 2018, Elevated Clothing changed the game. For years it had been an action sports brand rooted in Wakeboarding, Snowboarding, Freeskiing, and Surfing. As an extreme sports casual wear company it grew throughout the action sports industry, permeating nearly every sport and event across the world. Elevated could be seen at grassroots and pro level wakeboard events, bmx events, surf contests along the southern California coast and in Hawaii, and at ski/snowboard hills all over the world.

We took pride in the fact that we built such an amazing brand, supported by such high level athletes. We established branches of Elevated in Australia, Poland, Scandinavia, and we shipped to nearly every country in the world.

But in 2018, we started doing things differently.

Knowing that we had contributed so much to the action sports culture, and been given so much by that industry, we always wanted to keep our roots there. But we realized that there was still an opportunity to keep the brand growing into new territory.

We had long been loved by streetwear fans, and we thought, why not take a note from some of the greats and begin offering limited edition runs of unique designs, every single week. So starting mid-January, we did just that.

Every single Monday Elevated is releasing a new design on a range of products, and only initially offering 35 of each piece in the release. Once the product is sold out, it's sold out.

We're coming up on our fourth release, and things have been wild! Some of our favorite designs to-date, and most unique product for that matter, have emerged over the preceding weeks, and I've go to tell you, we're just getting started.

With a whole year full of designs to go, we can't wait to show you what we're bringing to the marketplace.

Check out some of our unique, limited run designs below.
Read The Full Post Here:
https://elevatedclothingco.com/new-coming-streetwear-brand-elevated-clothing/