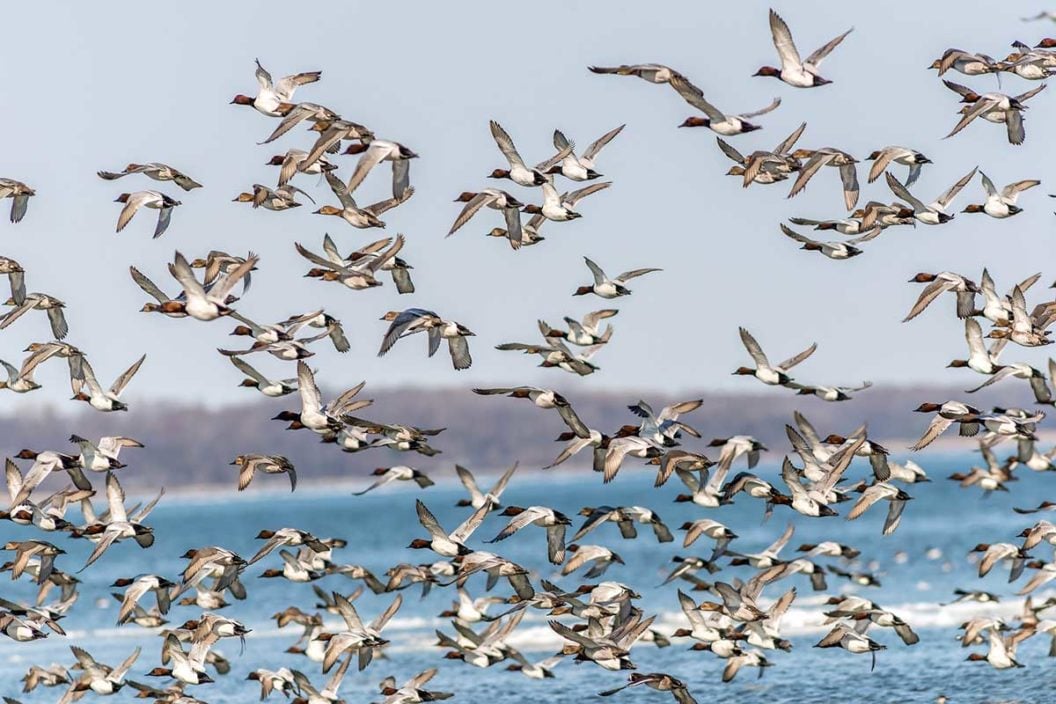 The duck migration is top of mind for every serious waterfowler, especially as the season draws nearer. Waterfowl hotspots like Arkansas, Louisiana, and Texas are highly anticipating watching black clouds of northern ducks as they seek warmer weather and open pools of water. However, in recent years, it seems that migration is getting later and later, as well as less intense.
There are several theories as to why this might be happening, but the one that seems to hold the most water (pun intended) is the effects of climate change on waterfowl ecosystems. With increasing average temperatures year-after-year, it seems ducks and other waterfowl species, are holding up in the northern half of the United States for extended periods of time. This recent change could have major impacts on sportsmen, sportswomen, and waterfowl species as a whole. With ducks and other migratory birds spending more time in northern climates, scientists wonder if there will be enough food and adequate habitat to support them.
Christmas Bird Count Evidence
The National Audubon Society is an organization dedicated to the conservation of birds and the ecosystems in which they live. The Audubon Society conducts an annual survey, partnering with wildlife biologists and conservation groups to analyze local bird populations. Dr. Tim Meehan, an ecologist with The National Audubon Society, reported that the most recent data confirms the delayed migration of waterfowl species due to warmer temperatures in northern regions. He has stated, "The weather has stopped becoming severe enough in the winter to prompt the birds to fly south. They're staying further north, and they're telling us that something fundamental has changed in their environment."
Whether you agree with the exact root cause of this delayed migration and warmer northern temperatures, the fact remains that the data backs up these theories. While there wasn't extreme changes in population numbers, there is a clear correlation between the congregation of birds in northern regions, even late into the winter.
Ducks Unlimited Conservation Plan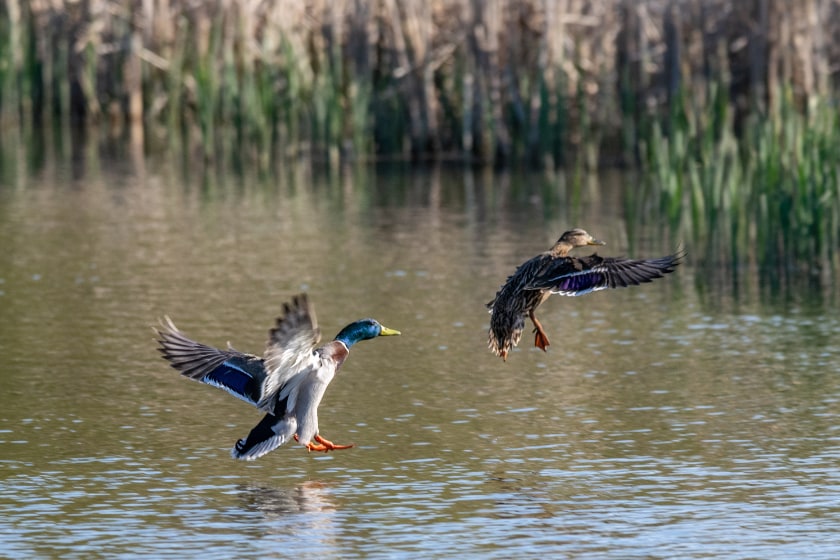 Analysts and wildlife biologists have reviewed the data and project that there will be significant warming in certain areas over the next 100 years. While this timeline might seem a bit ambiguous, the patterns show a dramatic change in precipitation, as well as more frequent and intense weather conditions. This change will likely affect our nation's wetlands in many ways, including water levels, increased populations of invasive species, and waterfowl food supply.
Ducks Unlimited has launched an international conservation plan in the hopes of protecting our beloved birds. It has selected two of the most crucial waterfowl habitat zones, the Prairie Pothole Region and the Western Boreal Forest, to focus efforts. Studies on both areas have indicated a much lower soil moisture level year-after-year, and shorter durations of flooding. Over a period of time, this could turn into severe drought in areas that were once always wet, providing an ideal habitat for waterfowl.
Helpful Steps to Take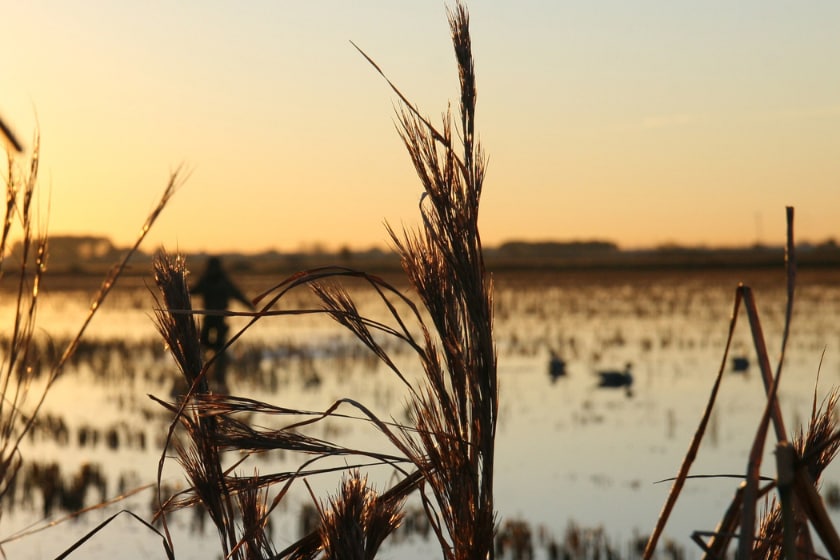 Most would agree climate change is already in motion, but the degree at which it is moving is still uncertain. And there isn't much knowledge on how a reversal would look or even its possibility. However, hunters have proven over the years to be incredible conservationists, and great at uniting together to protect our beloved natural resources. ne great example is the case of the North American wild turkey, one of the greatest conservation success stories of all time. There are many opportunities to get involved with conserving one of our favorite game species. As hunters, we have a responsibility to not just sit back on the sidelines. Here are a few things you can do to help preserve our migratory birds.
Joining and/or donating to groups such as Ducks Unlimited plays a major part in how we can protect migratory birds. Conservation groups are always seeking contributors to share data, such as population reports. This group is dedicated to preserving waterfowl as well as the ecosystems in which they thrive.
Purchasing duck stamps is perhaps one of the greatest and easiest ways to contribute to waterfowl conservation. Nearly 98% of all purchases go directly towards habitat management and waterfowl research. There are several online portals where anyone can purchase duck stamps, and you'll know that you're contributing to preserving these wonderful birds.
This should go without saying, but unfortunately it often gets overlooked: As hunters, we should always strive to leave the land better than we found it, and that means picking up our own trash–and the trash others may have left behind. This kind of pollution, especially plastic, releases greenhouse gasses that pose a great threat to the climate. Furthermore, several wetlands have become landfills from excessive littering and are destroying waterfowl ecosystems as well.
Final Takeaways
There is uncertainty as to what factors may be affecting the duck migration most. There are theories that the earth goes through cycles of warming and cooling, while others suggest global warming is solely responsible for this change.
Regardless of the dominant factor, it's no secret that waterfowl habitats are changing, and as such changes occur, the migration is being affected. While this may not be reversible, there are steps we can take to slow this process, creating better habitats for the ducks, as well as supporting more birds for us as sportsmen to enjoy.
One of my greatest joys in life is sitting in a duck blind with friends and family. Throwing-out decoys on the water and listening to the mallards and teal as they light up the woods with their quacks and whistles. I hope this activity can be enjoyed for several generations to come!
The post Is Climate Change Affecting the Duck Migration? appeared first on Wide Open Spaces.