A few weeks ago I blogged about my adventures on the ice and according to the calendar I titled it a "mid-winter ice report".  Well, you all know what the weather has been like since then, and even though the calendar says it is the end of February, all the snow and slush on the ice tells me we now are in mid-winter.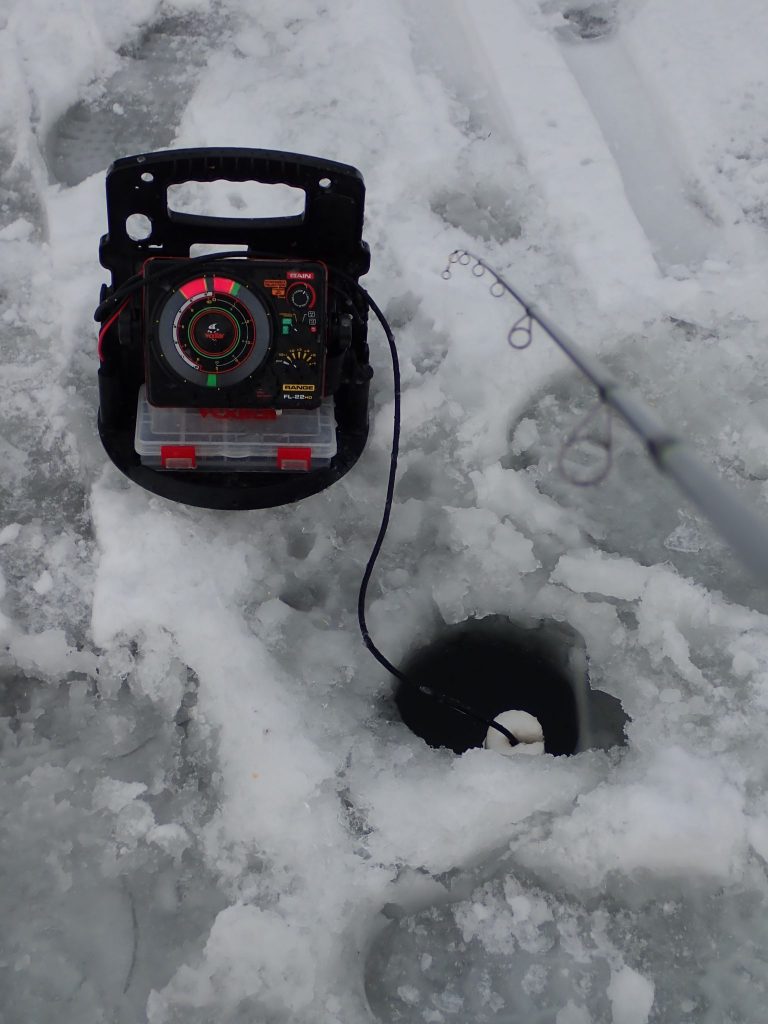 Certainly our weather and ice conditions have been what we usually see in mid-winter, but I still have not really seen a mid-winter "slump".  No, I have not killed 'em every time on the ice, but I really have not seen fish shift deeper and become tough to catch either.
Have spent some time on a variety of waters around the state.  Jigged up a bunch of saugeyes at sunset one evening, but nothing very big.
Worked in some perch too.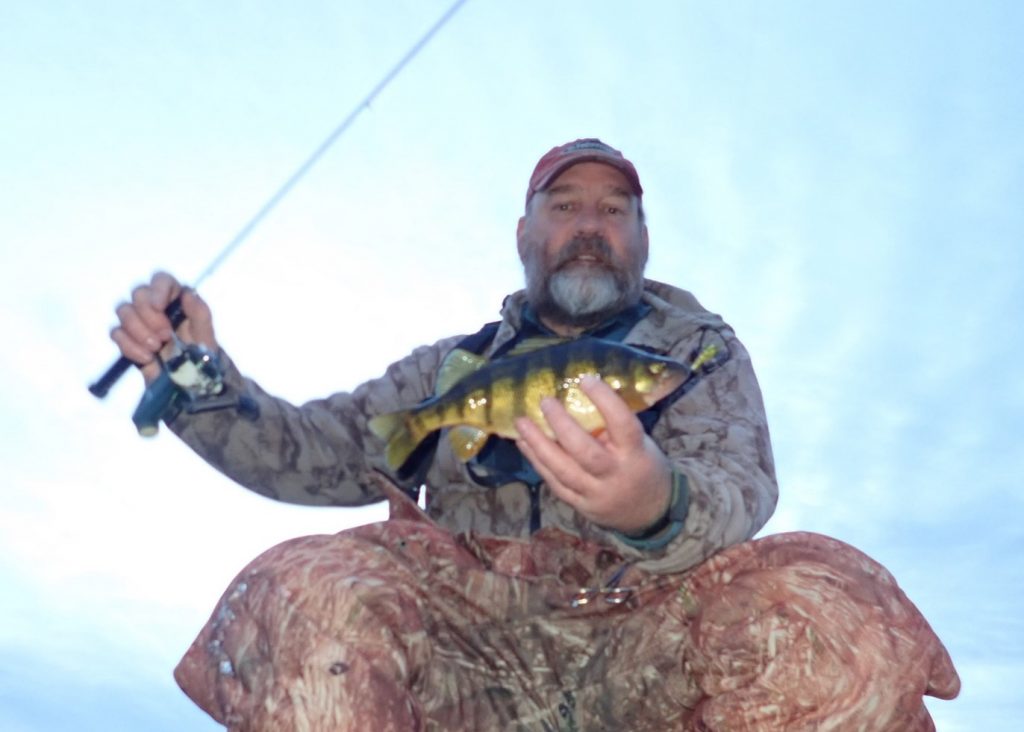 I mentioned earlier this ice season that I have been fishing bigger baits a lot more.  Could fish the smaller, traditional stuff and mess around with small sunfish all day, or just go large and quit foolin' around: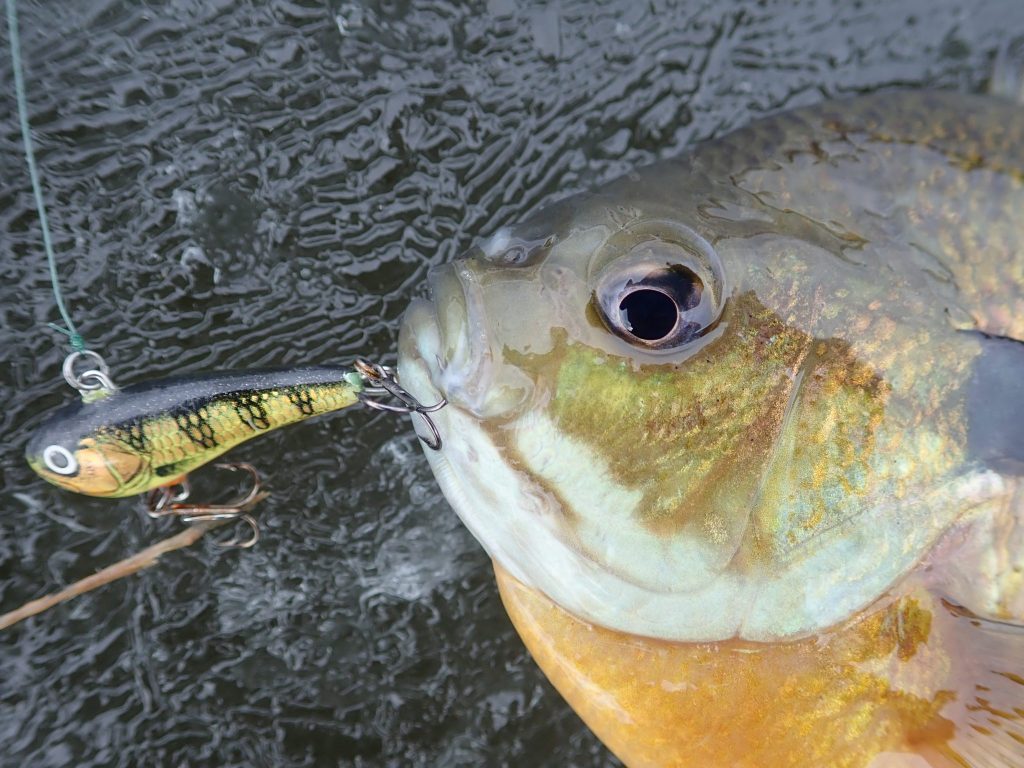 There ya go, all you internet scouts, I did not even try to hide the baits.
You're welcome.
A similar theme has played all this winter, has other winters too, but I have paid more attention this winter. . . . It is a good strategy on ice to start fishing near the bottom and then work up from there.  One thing I have noticed a lot this winter is by fishing higher above the bottom, I am again sorting through some of the smaller fish and catching larger fish.  It is funny, you can watch the smaller fish, usually small bluegills or perch, on the depth-finder; they rise up to check out your bait, reach a certain level where they apparently feel exposed and go shooting away back towards the bottom.  I didn't want to mess with them anyway.  The fish I want are the bigger marks on the depth-finder dial, the fish that come rising right to the bait, chase it, and then eat!
In fact, if you watch real close, some of them are suspended well off the bottom, some even right under the ice!  Be careful raising baits to those high-riding fish, something that suddenly comes rushing up from their blind spot underneath them can spook 'em.  Jig your way up, ease into their target zone right above them, and wait for that "thump"!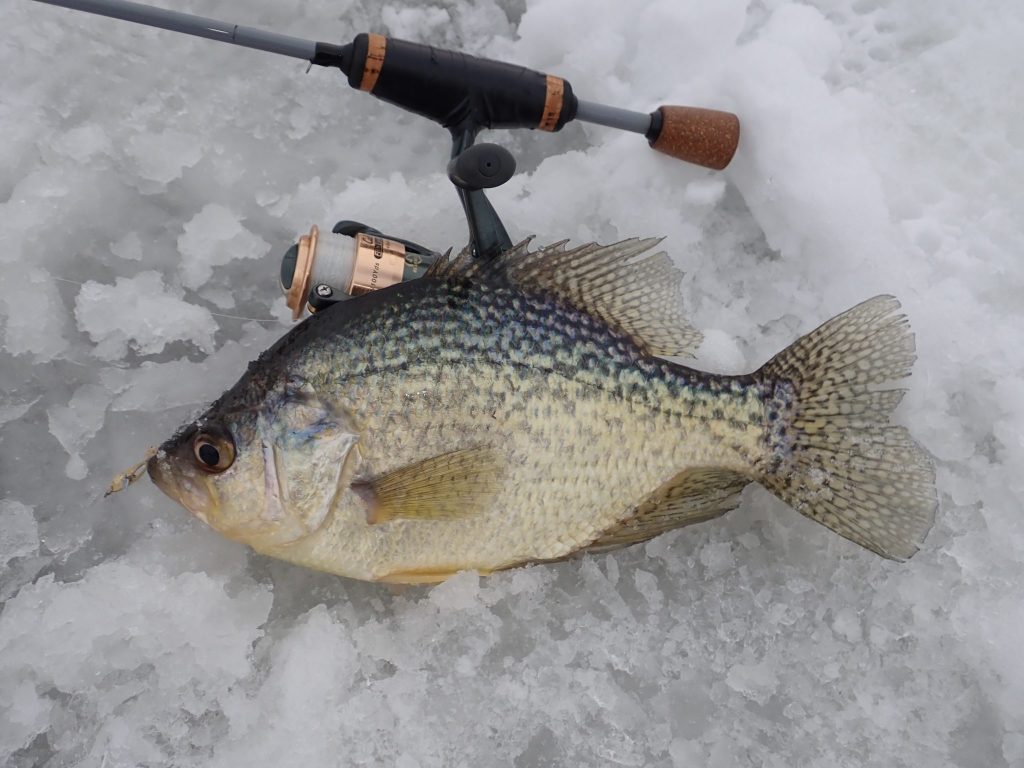 Likewise, most of the channel cats I have caught through the ice have been cruising well off the bottom.  The channel cat bite usually gets better as we get closer to spring, late ice.  I am hoping this is just the first and smallest of more to come, but on a jigging rod and 2-pound test line, I was happy to catch this one!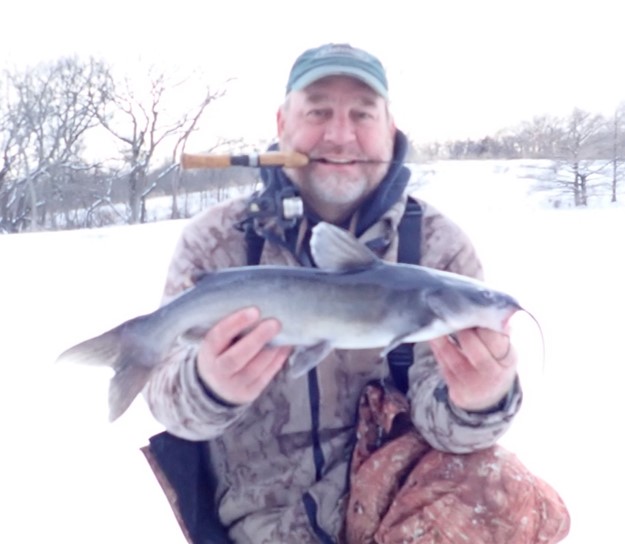 I have mentioned largemouth bass in all of my adventure reports this ice season.  Oh yes, I still have been catching bunches of them, but nothing really picture worthy.  However, I did get a report from one of my nephews "out west" and he had dried-off a nice one.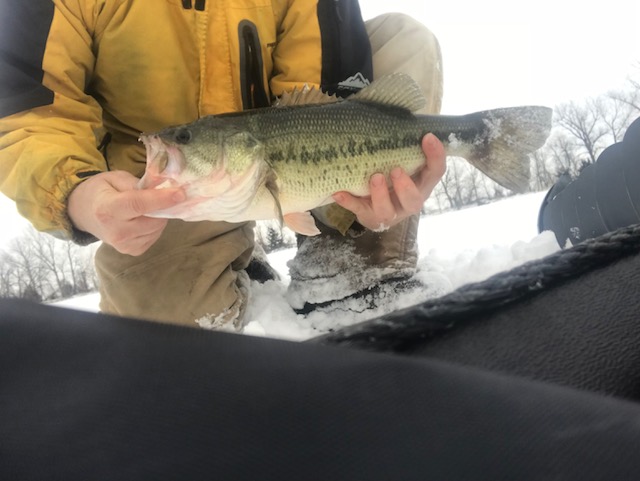 You can see I taught him everything he knows. . . about taking pictures.  Ha.  Still, that was a nice bass!
After last weekend's blizzard and with the wintry forecast for the next week or two, I am hearing a lot of grumbling about this "long", snowy winter.
Whatever.
I will say it again, folks just plain need to learn ice-fish!  Spring will come eventually, might as well keep drilling holes until then!  I hope I am on the ice for a long time yet this winter!
Oh, by the way, no fish were harmed in the making of this blog, all were released!
The post I'm Not Kidding This Time, Now It Really Is Mid-Winter appeared first on Nebraskaland Magazine.