As I often do, start with the news release.  In this case I took the liberty of modifying it:
Learn ice-fishing at events in January

LINCOLN, Neb. – Anglers can learn the basics of ice-fishing or pick up a few new tips from experienced anglers at Discover Ice-Fishing clinics this month.

The Nebraska Game and Parks Commission's Youth Fishing Program will host two on-ice events and one classroom event.

The last on-ice event will be from 1-4 p.m. Jan. 29 at Lincoln's Holmes Lake (located about mid-lake along the north shoreline drive). Limited loaner equipment will be available on a first-come, first-served basis. Bait and instruction will be provided. Participants are encouraged to bring their own equipment.

All fishing regulations and permit requirements apply.

A lack of safe ice would force the cancellation of the on-ice events.
We are planning to be on the ice at Holmes Lake this coming Saturday.  Look for the Community Fishing pickup and trailer, you cannot miss them.
I do not want folks to be confused, but yes, this event is pending safe ice.  Watch for news later in the week if the event is canceled.  We did pull off some ice fishing at Ft. Kearny a couple weeks ago, but it was done from a dock.
Hopefully, we will see you Saturday.  We will catch some fish!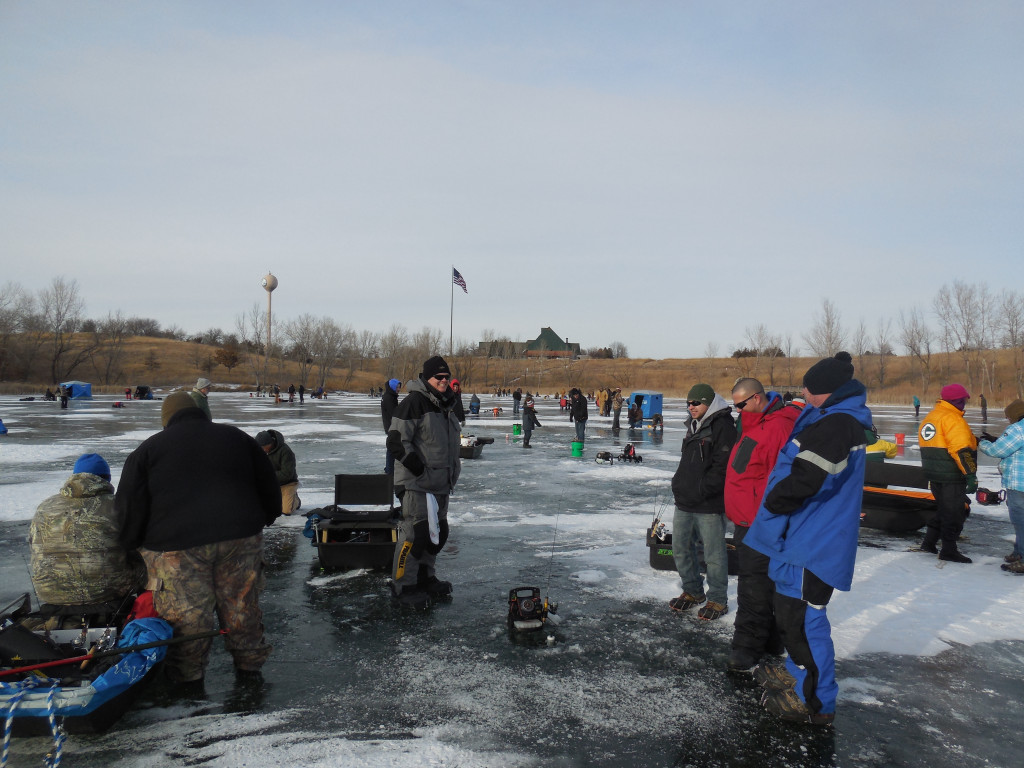 The post Ice Fishing Workshop, Holmes appeared first on Nebraskaland Magazine.