I wandered back into the office today; it was hard knowing we have ice and I should be fishing!!!!!
However, one thing I need to do is tell you about our upcoming ice-fishing clinics.  Yes, it looks like we have ice and these clinics will go as scheduled!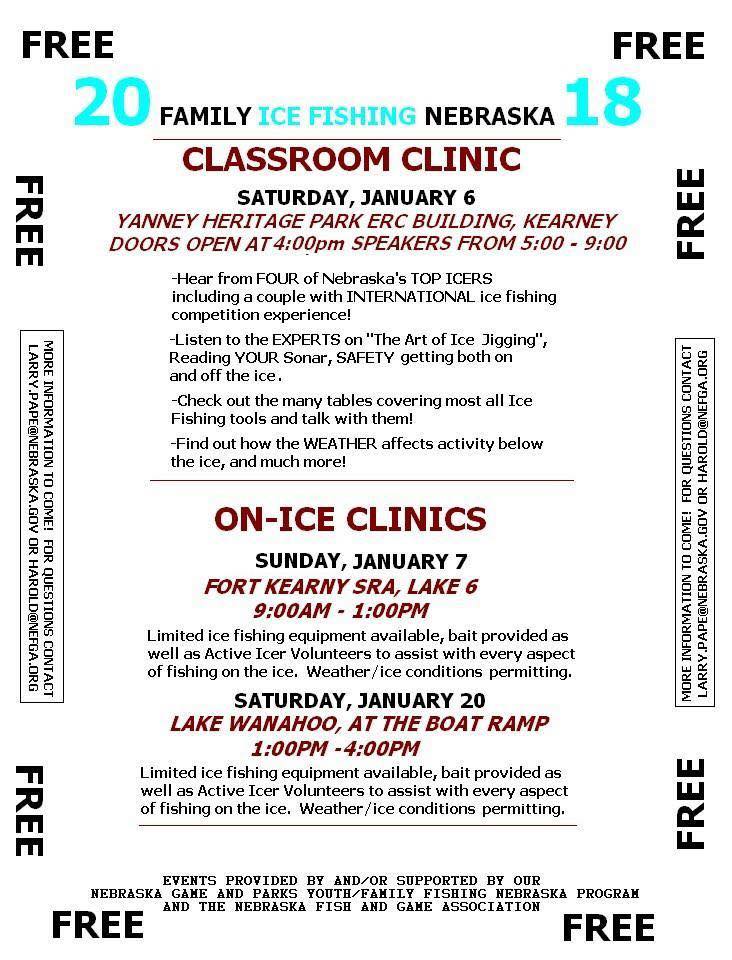 I promise, I will be off the ice long enough to be present at the classroom clinic in Kearney on Saturday night.  Believe what the "show bill" says, some of Nebraska's ice anglers will be present and I will be there so I can listen to them!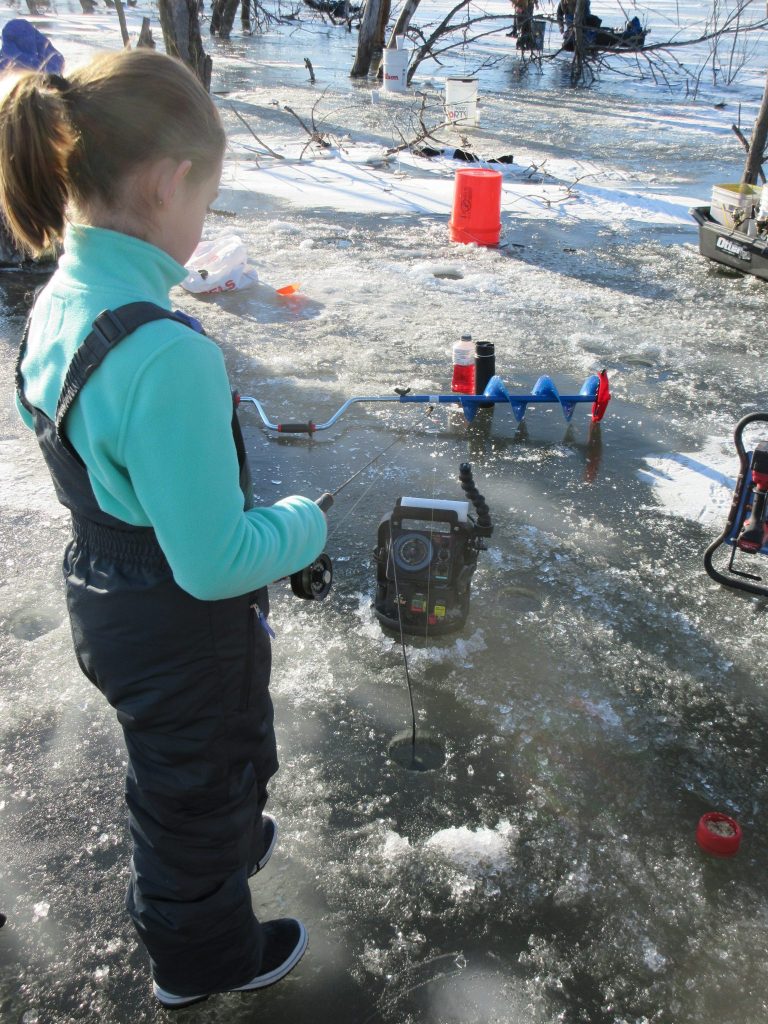 The post Ice Fishing Clinics 2018 appeared first on NEBRASKALand Magazine.