Fertnig/Getty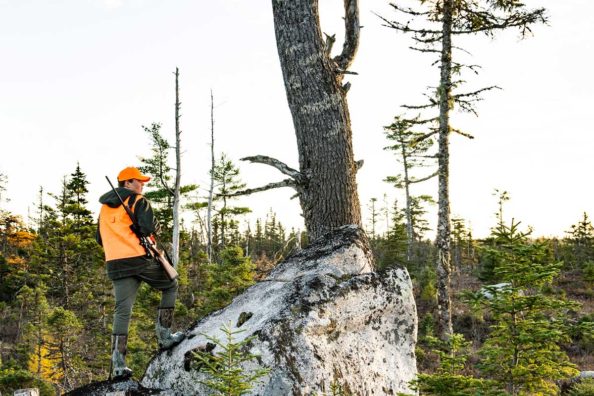 These are the hunting stories we're watching closely.
The past couple of years have been a time of action, change, and development within the hunting community. There have been conservation victories, big moves towards inclusion, and massive growth as the ongoing pandemic pushes people outdoors. On the flip side, there have also been social scandals, new legislation, and turbulent leadership changes.
Wherever you stand on the issues, wherever you live in this country, and wherever you fall on the scale of hunting dedication, there are always topics and stories worth listening and paying attention to.
Here are four big hunting stories to follow in the year ahead.
CWD in American Deer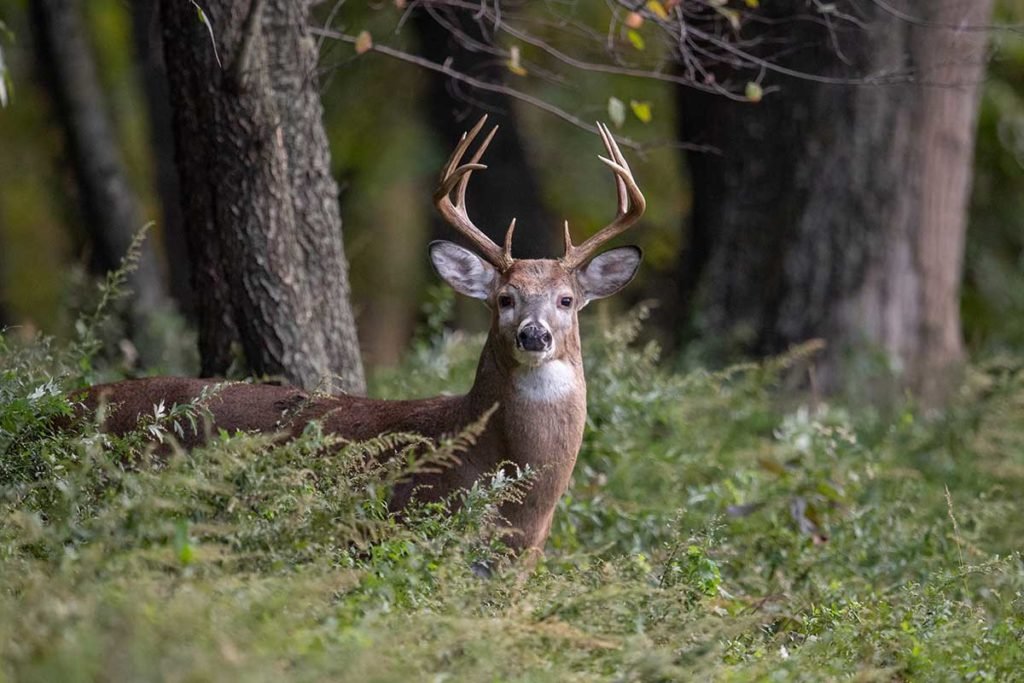 A new bill passed House of Representatives in December that seeks to invest resources in understanding, preventing, and managing the spread of chronic wasting disease (CWD), a fatal neurological disease that impacts deer, moose, and elk populations across the United States. The bipartisan Chronic Wasting Disease Research and Management Act, introduced by Representatives Ron Kind (D-Wis.) and Glenn Thompson (R-Pa.), will fund research and efforts to stem the spread.
The Chronic Wasting Disease Research and Management Act will help deal with CWD by authorizing $70 million annually from Fiscal Year 2022 to Fiscal Year 2028 to be split evenly between CWD research and management efforts. Of this, $35 million will be dedicated annually for CWD research to develop testing methods, enhance detection efforts, and better understand genetic resistance, according to a Congressional Sportsmen's Foundation press release.
The remaining $35 million will be used to fight CWD by providing funding for state and tribal wildlife agencies that have the highest concentration of CWD, are demonstrating the most significant commitments to combatting CWD, and/or are facing the greatest risk of new CWD cases.
Increasing accessibility for BIPOC
In recent years discussions about how to increase accessibility for black, indigenous, and people of color (BIPOC) hunters have been opened, leading to action in many states. Hunters of Color, an Oregon-based 501(c)(3) nonprofit working to increase BIPOC participation in hunting nationwide, has led the way in many instances. This group recently collaborated with the Nature Conservancy, the New York Chapter of Backcountry Hunters and Anglers, and the National Deer Association to produce a coordinated crossbow whitetail deer hunt for new BIPOC hunters.
Committees have been formed in organizations across the outdoor industry to address this issue moving forward. While lots of work has been done to increase accessibility, there is much more to do, and 2022 might be the year the hunting community makes big moves.
Proposed ban on trophy imports
In the UK, a governmental ban on the import of hunting trophies from endangered animals has recently been announced. The proposed law will prevent British big game hunters from bringing home body parts of some 7,000 species including lions, rhinos, elephants and polar bears. This legislation has been in the works for more than two years.
Similar legislation has not yet trickled into the United States, but this move overseas is an indication that it could be looming.
Protection of the Boundary Waters
The Bureau of Land Management and U.S. Forest Service are now in the process of an application for a 20-year moratorium on mining of federal public lands in the watershed upstream of the Boundary Waters Canoe Area Wilderness in Minnesota.
The Boundary Waters contains 1.1 million acres of pristine water and unspoiled woodlands. It is the most visited wilderness area in the United States, according to Backcountry Hunters and Anglers, who rank among the many working to save the BWCA. Along with the Superior National Forest, the Boundary Waters contains 20 percent of all the freshwater in the entire National Forest System. Proposed sulfide-ore copper mining (also called a mineral withdrawal) would have serious impacts on this fish and wildlife habitat.
If the federal government decides it is not acceptable, as it did in 2016, no federal mineral leases could be granted for 20 years. Though not directly related to hunting, the fate of the BWCA could be a harbinger of what happens to other public lands and the access to them across the country's landscape. The grassroots action group, Save the Boundary Waters, is on a mission to not only save the area from this immediate threat but fight for permanent protection of this irreplaceable natural resource.

Products featured on Wide Open Spaces are independently selected by our writers and editors. However, when you buy something through our links, we may earn a commission.
NEXT: 6 THINGS EVERY OUTDOORSMAN SHOULD DO IN THE NEW YEAR
The post Hunting Stories in 2022: 4 Important Topics to Follow appeared first on Wide Open Spaces.