YouTube: Ultimate Night Vision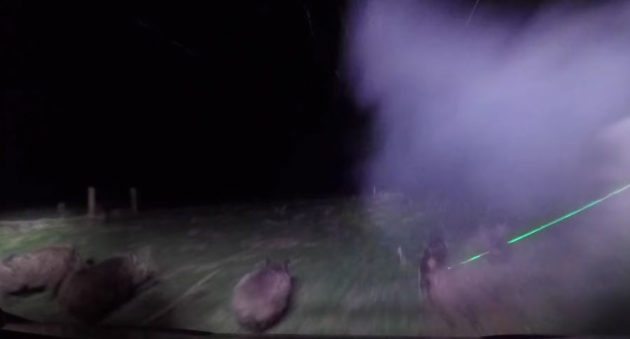 You've never seen hog hunting footage like this before.
The state of Texas is overrun with hogs. They're literally everywhere. Just last week, I saw one hit by a car on a busy road just miles outside of Austin.
For those who don't live it, the overpopulation of hogs isn't just a problem for farmers and landowners in remote parts of the state; it's a problem for everyone.
With millions of dollars worth of damage caused by hogs every year, hunters across the state are doing everything they can, every chance they get to curb the increasing number of pigs.
This incredible hog hunting footage from the Lone Star state will help illustrate.
It's amazing what you can do with a laser, some night vision and a whole lot of 00 buckshot! Nice shooting, guys!
If you're hunting for a new night vision setup this year, you've probably noticed that there are way too many options on the market these days, some good, some not so good. Be sure to check out the awesome selection of night vision hunting equipment at Ultimate Night Vision. With everything from riflescopes to weapon accessories, this is a one-stop shop prior to your next hog hunting adventure.
Good luck in the field and remember to post your pictures!
NEXT: THIS TRAPPER CAUGHT 44 HOGS AT ONCE!
WATCH
The post Hunting Hogs Using Lasers is the Best Way to Finish the Summer appeared first on Wide Open Spaces.