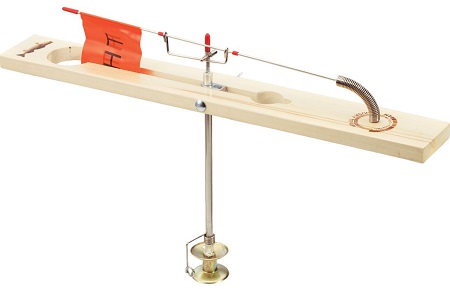 Last year the Maine Team for ODU was able to do more ice fishing than in previous years and with a multi-trap limit per angler we got our hands on several NEW HT DLX Tip-ups. We targeted white perch, crappie, yellow perch and added smallmouth bass during our sets as well. We used an assortment of jigs (HT, Clam and Northland) tipped with minnows.
The Husky is made to catch the big ones. This wood-frame tip-up is guaranteed against freeze-up. Easy-Flow metal spool with handle and Easy-Lock line guide for simple set-up. The trip shaft features two sensitive trip settings.
The post HT Husky DLX Tip-Up Was Our Go To Trap For 17/18 appeared first on .