Getty: Diane079F/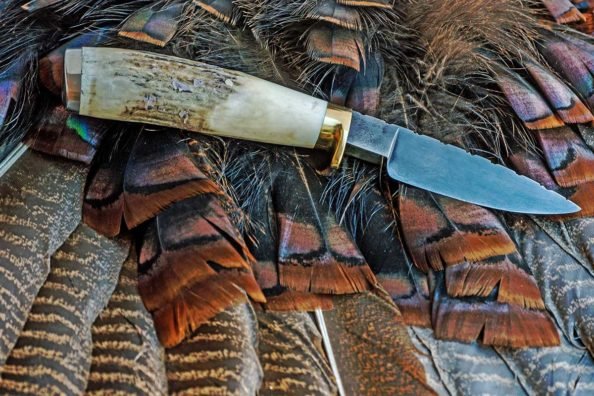 Did you have a successful hunt this year? Here's how to share the wealth and turn your harvest into a gift.
All we really want as hunters is to have a successful hunt. Our drive leads us through the preparation, the hunt and the harvest, and the payoff is the experience.
But we can certainly reap the rewards. Game meat, hides, antlers, skulls, teeth and bones, among other things, are the gifts we are given by the animal we take, and some of them are extremely useful, classy or just downright cool to have. I don't know about you, but I've always felt the need to share after receiving a bounty like this.
Not only that, but there are other ways to share in a harvest that they may have never thought of that only a hunter can teach them, showing everyone how important it is to use the entire animal.
Tanned Deer Hide
Tanning the hide of virtually any deer is fairly easy to do for anyone that has the space and equipment to do it. Sure, it involves a few chemicals, but it can be done by the simple process of preparing the hide, tanning it, and then stretching and drying it.
That made it sound really easy, right? I know, I know. Of course it's a lot harder and more involved than any first timer could imagine, but it's worth it if you're truly dedicated and have the resources. We won't go into the process, but there's some info here if you're ready to start learning.
When done right, a beautiful deer hide is not only soft and pliable, but will last for many years. It can be done for anywhere from $50 to $100 and makes a great gift for someone who loves outdoor-themed gift ideas.
Feathers, Sheds and Other Decor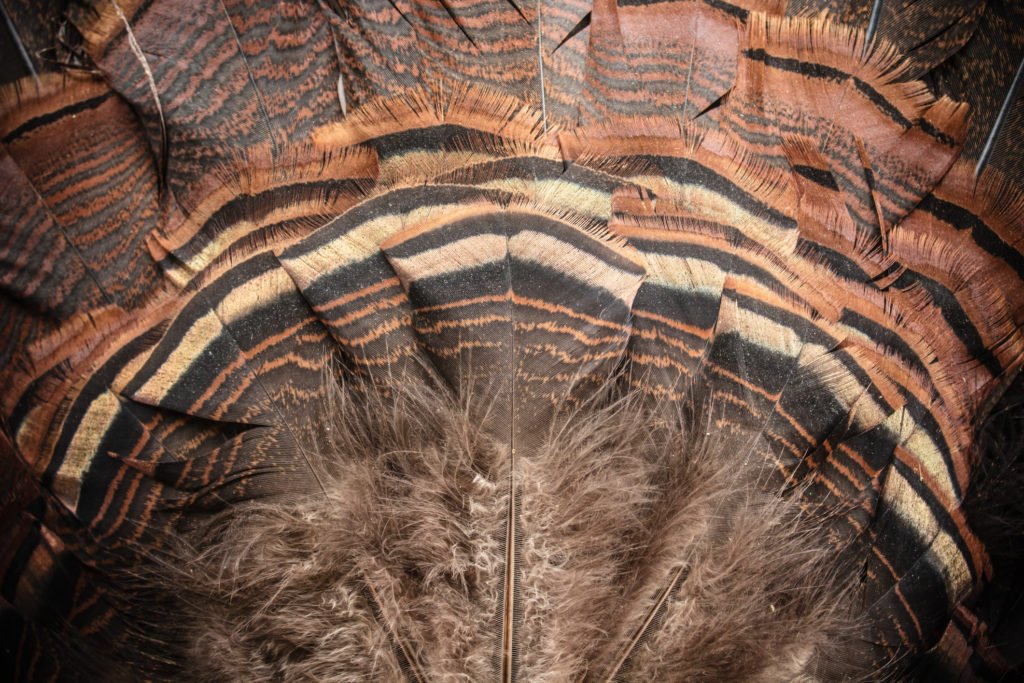 As a lifelong turkey hunter, I can certainly attest to the fact that collecting beards and fans of those hard-earned gobblers is one of the cool parts of chasing those wily birds. My mom used to make dream catchers from the feathers, which looked beautiful hanging in the windows of her house. I'm not that artistically inclined, but I can mount a turkey fan on the wall, or use a few feathers as decoration for a Thanksgiving table setting. If you know someone crafty, turkey feathers can be awesome, creativity-inspiring gifts.
Skulls can make for really cool displays and conversation pieces, while claws, spurs and teeth can be used in jewelry or keychains. Use your imagination!
And even though they aren't the same "harvest" as we've been talking about, shed antlers fall in this category too, and we all seem to have some of those lying around.
Antler Accessories
Many of our friends and family would love to have a homemade knife for themselves. And, what's better than one made by you with your harvested buck?
In fact, antler material is one of the most commonly used items for making decorative and functional handles, and it's not all that difficult to do. Compared to tanning a hide, it's a cinch. It can be for anything, like a letter opener, a soup spoon, or a s'more skewer, the possibilities are nearly endless. It can last many years, and it' a cool, custom way to attach your harvest to a handheld gift that gets used a lot.
Host a Wild Game Meal
As you and I know quite well, if you prepare it correctly, wild game meat is some of the finest eating there is.
Even though some of our friends and family may not prefer wild game meat as a primary source of nutrition (not to mention taste), I've found the best idea is to prepare it meticulously, and to serve something they may not have tried before.
You can't go wrong with a venison recipe made from the backstrap, off of the grill or straight out of the skillet. They won't know what hit them and will swear it's the wonderful beef that they've always enjoyed. After that, when you mention pheasant, duck, dove or grouse, they will be licking their chops and asking when the next party at your house is.
Jerky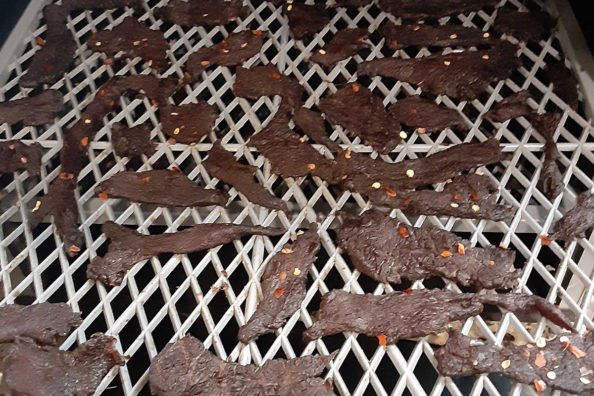 Maybe the most common and easiest gift to share is that of the dehydrated game meat. Pretty much everyone has had some kind of jerky in their lives, but in terms of wild game, venison is the most common. I've been doing this for many years and even been told that I should start selling it!
You will never ever hear anything about gamey taste and they may not even believe you when you tell them that it's deer meat. In fact, many of your loved ones will see the obvious benefits of dehydrated foods including fruits and vegetables and buy their own dehydrator.
The Gift of Wild Animal Harvests
Simply put, we as hunters and outdoorsmen have lived a life full of the benefits of nutritious wild game meat and have long since learned that the entire animal is useful. The Native American peoples have taught us much of what we know as how to care for and respect all of nature, especially after the harvest and we're still learning.
As sportsmen, we have come to fully understand that giving thanks may be the most important lesson of all when it comes to the hunt.
Looking for a new way to display those antler sheds? Go to Rack Hub and use the coupon code Craiger. Be sure to follow my webpage, or on Facebook and YouTube.
NEXT: 3 VENISON JERKY POINTERS WORTH SETTING TO MEMORY
The post How to Turn a Harvest into Gifts for Friends and Family appeared first on Wide Open Spaces.