The Big Game Hunting Blog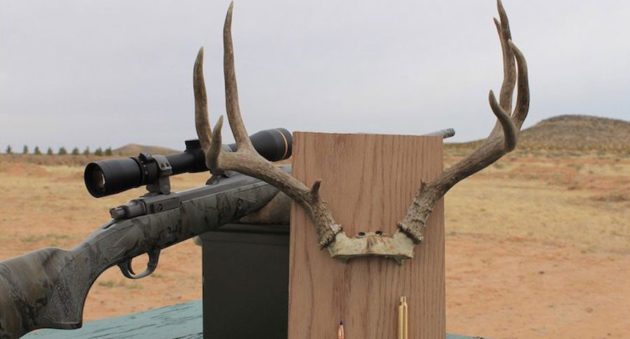 I got the chance to test out my Ruger Hawkeye FTW Hunter on a mule deer hunt in New Mexico. Here's how it performed.

Sturm, Ruger & Company rolled out the Ruger Hawkeye FTW Hunter in 2016. The FTW Hunter was their latest addition to the Hawkeye lineup and was designed as an all-weather precision hunting rifle. Last year, Ruger sent me a left-handed version of the Hawkeye FTW chambered in .300 Winchester Magnum and I took it to New Mexico.
Since I knew I'd be chasing mule deer in relatively open terrain that increased the odds of having to take a longer-range shot, I opted for a lightweight, flat-shooting load and used 165-grain Barnes TTSX BT bullets (provided courtesy of Ammunition To Go).
During my preparation for the hunt, I sighted in my FTW Hunter to hit dead on at 225 yards and extensively practiced using common field shooting positions. I even wore my hunting clothes to the range and filled my backpack with the items I planned on carrying on the hunt to make my practice sessions as realistic as possible.
My Ruger Hawkeye FTW Hunter really liked those 165-grain Barnes loads and shot them very accurately. I shot the following group from 300 yards using my backpack as a rest from the prone position. So, I felt very confident taking shots out to 400 yards when I hit the woods.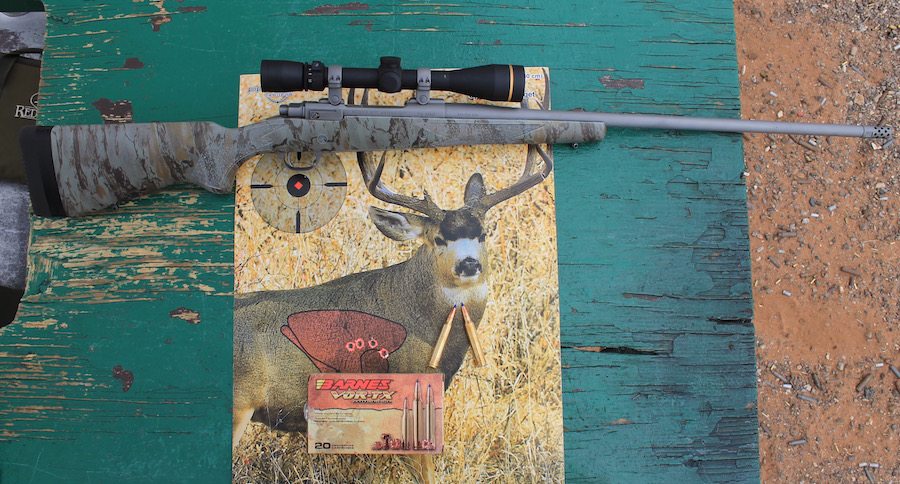 The FTW Hunter did really well at the range, but what about the actual hunt?
Put simply, the rifle also performed beautifully out in the field in New Mexico. The Ruger Hawkeye FTW Hunter was designed for a hunt in open country with minimal vegetation.
The rifle is light enough that I didn't have any problems hiking for several miles a day. But, it's also heavy enough to be a good shooting platform. The rifle does have a long barrel, but I didn't experience any issues with it getting hung up on vegetation or tree limbs since I wasn't hunting in heavy timber.
Once I spotted my deer, I took a 227-yard shot across a canyon from a modified sitting position using my backpack as a rest. I hit the buck right in the shoulder with that 165-grain Barnes bullet and it dropped in its tracks.
I couldn't be happier with how this rifle performed, as it got the job done when the chips were down.
So, if you're looking for a precision rifle to hunt a wide variety of big game with, check out the Ruger Hawkeye FTW Hunter.
Like what you see here? You can read more great hunting articles by John McAdams on his hunting blog. Follow him on Facebook The Big Game Hunting Blog or Twitter @TheBigGameHunt.
NEXT: 4 BIGGEST MULE DEER IN THE RECORD BOOKS
The post Here's How the Ruger Hawkeye FTW Hunter Performed on my New Mexico Mule Deer Hunt appeared first on Wide Open Spaces.