Rent Wisconsin Cabins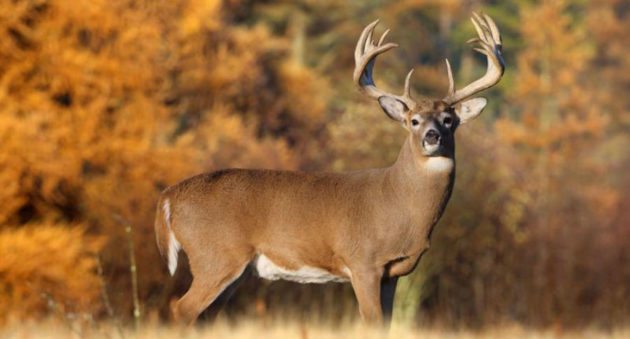 The harvest numbers are in for the nine-day 2017 Wisconsin deer firearm season. Here's the story they tell.
According to the state DNR, preliminary registration figures show that hunters harvested 195,738 deer (both antlered and antlerless) during the annual hunt. This was a slight decrease from 2016, when hunters registered 197,262 deer.
But while the overall kill total dropped, the DNR indicates that the antlered deer number rose .4 percent across the state. Hunters registered 98,364 antlered deer, with the Northern Forest Zone's 12.7-percent increase carrying the load. Hunters registered 97,374 antlerless deer.
There is some confusion with these numbers, though, as the DNR's 2016 Big Game Harvest Summary shows that hunters registered 98,538 antlered deer last year, which is more than the 98,354 bucks this year. So, which is correct? I'm not sure, but these are preliminary numbers, and even last year's numbers changed slightly from what was first reported.
Essentially, harvest numbers from last year to this year remained roughly the same.
The state sold 588,387 firearm deer licenses during the 2017 season. That's the lowest license numbers have been since 1976, and a 2-percent drop from last year's total.
"No matter how you look at it—whether from a social or economic standpoint—deer hunting is huge for Wisconsin," DNR Secretary Dan Meyer said. "Nearly 600,000 hunters took to the woods for the nine-day hunt, and there were additional opportunities to harvest a deer through January so our hunters can continue to enjoy this tradition."
 The DNR indicates that the 2017 regional harvest breakdown by region (with percentage change from 2016) included:
Northern Forest Zone: 26,437 (12.7-percent increase) antlered and 15,220 (70-percent increase) antlerless
Central Forest Zone: 4,914 (3.2-percent decrease) antlered and 2,738 (7.5-percent decrease) antlerless
Central Farmland Zone: 48,324 (1.2-percent decrease) antlered and 58,126 (7.4-percent decrease) antlerless
Southern Farmland Zone: 18,689 (9.3-percent decrease) antlered and 21,290 (13.4-percent decrease) antlerless
Totals: 98,364 (.4-percent increase) antlered and 97,374 (1.9-percent decrease) antlerless
"Except for opening day in some areas, we had pretty good hunting conditions throughout the season," said DNR big-game ecologist Kevin Wallenfang. "Some magnificent bucks were taken, it was a safe hunt, and overall most hunters that I have talked to were pleased to see more deer than in recent years, especially in the northern forest counties."
Additionally, in spite of nearly 600,000 men and women carrying firearms in the field, only seven non-fatal accidents occurred during the season, none of which involved mentored youth hunters.
In total, the state sold 821,876 gun, archery and crossbow licenses through the end of the nine-day deer firearm season.
"Combined with the early archery and crossbow seasons, total buck harvest is ahead of 2016, and there's a lot of deer hunting yet to occur this year," Wallenfang said. "When all deer hunting seasons are complete in January, we will look at the total harvest and start making plans for 2018."
Like what you see here? You can read more great articles by David Smith at his Facebook page, Stumpjack Outdoors.
NEXT: 2017 MINNESOTA DEER HARVEST NUMBERS INCREASE OVER LAST YEAR
The post 2017 Wisconsin Deer Season Harvest Down Slightly Though Buck Harvest Increases appeared first on Wide Open Spaces.