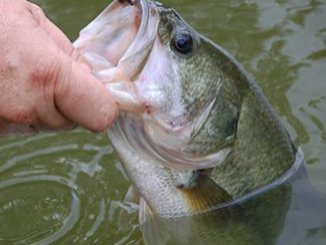 A new proposal to liberalize limits on largemouth bass and striped bass in the California Delta is a misguided attempt to conceal real threats to salmon fisheries, said B.A.S.S. Conservation Director Gene Gilliland.
Gilliland, a career fisheries biologist and black bass expert, was responding to a notification from the Keep America Fishing organization urging anglers to oppose the California proposals.
"This is another shot by the anti-bass groups in California to eradicate non-native predators from the California Delta," Gilliland said. "Federal legislation has already been proposed to remove black bass and striped bass, both of which have co-existed with salmon in the Delta for more than 100 years. Now these groups are setting their sights on state regulations. Bass and stripers, both very popular sportfish, are being blamed for the demise of the salmon stocks. But bass are the scapegoat.
"Water management is the issue and liberalizing the limits on stripers and black bass will have little to no effect on the recovery of the endangered species. Fishery experts agree that this is a foolish idea and furthers drive that wedge between angler groups when the real issue is water."
The California Delta is home to a world-class black bass fishery, has hosted numerous Bassmaster tournaments and is the home water for many touring pro anglers.
"Water managers who care little about the fishery, its economic impact or value for the quality of life it brings to the region want to eradicate all non-native species as a show of good faith towards the salmon anglers," he said.
He urged B.A.S.S. members and other anglers to sign the Keep America Fishing petition and implore the California Fish & Wildlife Commission to reject the proposed length and bag limit changes on stripers and black bass The Commission meets soon to deliberate the rule change proposal. The petition must be delivered before August 11, he noted.
The petition can be accessed here: https://keepamericafishing.org/action-center/?v=7516fd43adaa&vvsrc=%2fPetitions%2f886%2fRespond.
About B.A.S.S.
B.A.S.S. is the worldwide authority on bass fishing and keeper of the culture of the sport, providing cutting edge content on bass fishing whenever, wherever and however bass fishing fans want to use it. Headquartered in Birmingham, Ala., the 500,000-member organization's fully integrated media platforms include the industry's leading magazines (Bassmaster and B.A.S.S. Times), website (Bassmaster.com), television show (The Bassmasters on ESPN2), social media programs and events. For more than 45 years, B.A.S.S. has been dedicated to access, conservation and youth fishing.
The Bassmaster Tournament Trail includes the most prestigious events at each level of competition, including the Bassmaster Elite Series, Bass Pro Shops Bassmaster Open Series, Academy Sports + Outdoors B.A.S.S. Nation presented by Magellan, Carhartt Bassmaster College Series presented by Bass Pro Shops, Costa Bassmaster High School Series, Toyota Bonus Bucks Bassmaster Team Championship and the ultimate celebration of competitive fishing, the GEICO Bassmaster Classic presented by GoPro.
The post Help Fight Anti-Bass Movement in California appeared first on .