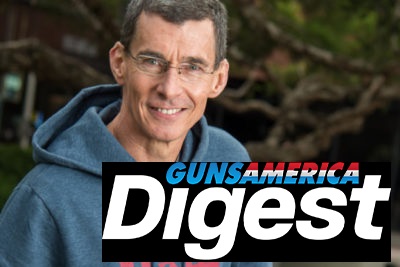 In the best attempt to date to unseat Edward Stack as the nation's Virtue Signaler in Chief, Levi Strauss's CEO Chip Bergh bravely announced this week his company's support of "youth activists" working to end the "gun violence epidemic" in America and encouraged other "business leaders" to do the same.
"As business leaders with power in the public and political arenas, we simply cannot stand by silently when it comes to the issues that threaten the very fabric of the communities where we live and work," he said in a recent op-ed published by Fortune. "While taking a stand can be unpopular with some, doing nothing is no longer an option."
Naming his brand among the "pioneers of the American West" and the "great symbols of American freedom," Bergh outlines three ways he's hoping to restrict the constitutional rights of his fellow Americans.
First, he plans to establish the Safer Tomorrow Fund, which will dole out $1 million in "philanthropic grants" to "nonprofits and youth activists who are working to end gun violence in America." Continue Reading at https://www.gunsamerica.com/digest/levi-strauss-end-gun-violence/
Anti- Gun Articles:
The post Guns America Digest – "Levi Strauss CEO Goes Full Anti-Gun" appeared first on OutDoors Unlimited Media and Magazine.