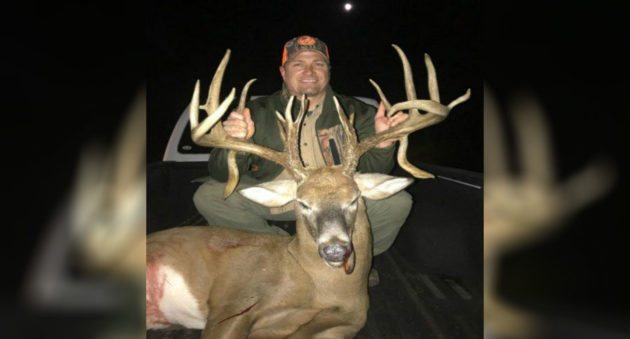 An Illinois hunter harvest the buck of a lifetime, but mistakenly didn't have the proper tag. So what happens next?
There's something special about hunting out of state. As the season approaches, you anticipate the different terrain, the planning, the change of scenery and the different challenges that come from a hunt in unfamiliar territory.
This is why out-of-state hunting is so popular for countless hunters every year. However, each state is different in terms of points systems, tag applications, regulations and many other factors. Obviously, it's your job as the hunter to do your research make sure you're within the law no matter where you're hunting.
But, honest mistakes do happen, and if you aren't extremely diligent in your research or preparation, it can sometimes be easy to mess up. We've even seen it happen a lot over the years, even to some popular outdoor personalties. As hunters, we know these things can happen.
But when a hunter harvests an absolute monster of a whitetail that could potentially be a record and it's deemed illegal, word spreads quickly.
That brings us to the story of David Windsor and his giant whitetail from Illinois in 2017.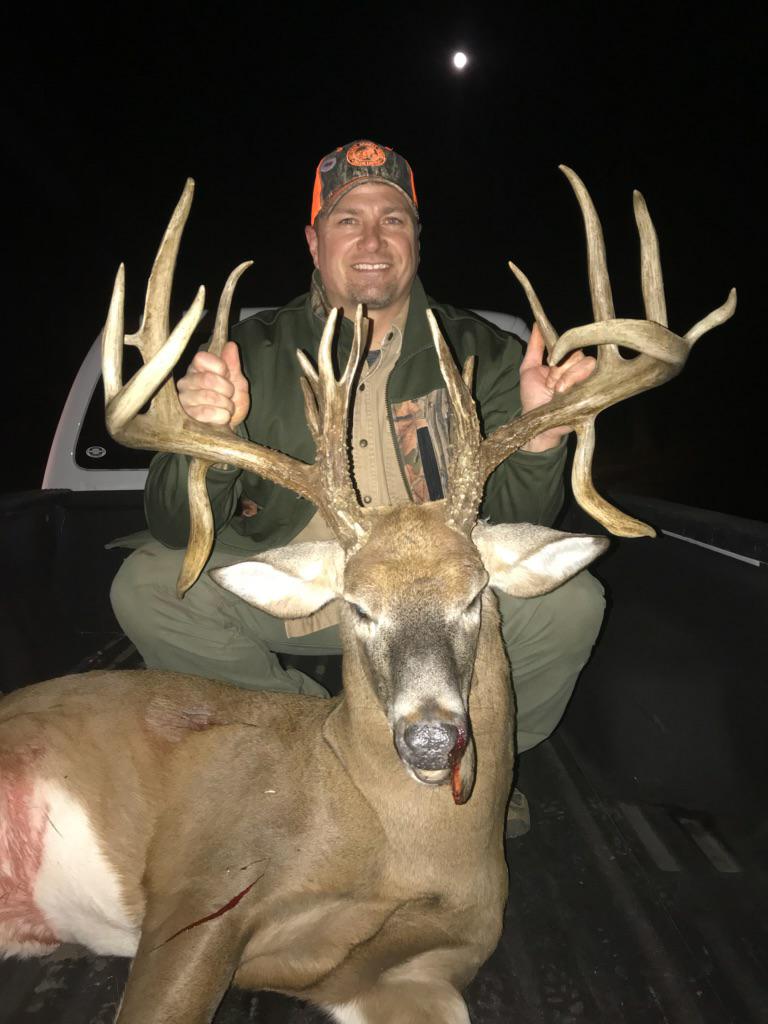 As you can see from the photo above, this isn't your typical whitetail buck. This is the kind of deer every hunter dreams of shooting. It's so unfortunate to see a hunter take a deer of this caliber the right way, and not get to enjoy the rack because of an honest mistake.
Upon tagging the buck, Windsor realized there might be a very big issue. He then self-reported the harvest and began to contact the DNR office. He called and left a message, saying there was a problem and he needed an officer to come out and check to make sure everything was "on the up and up."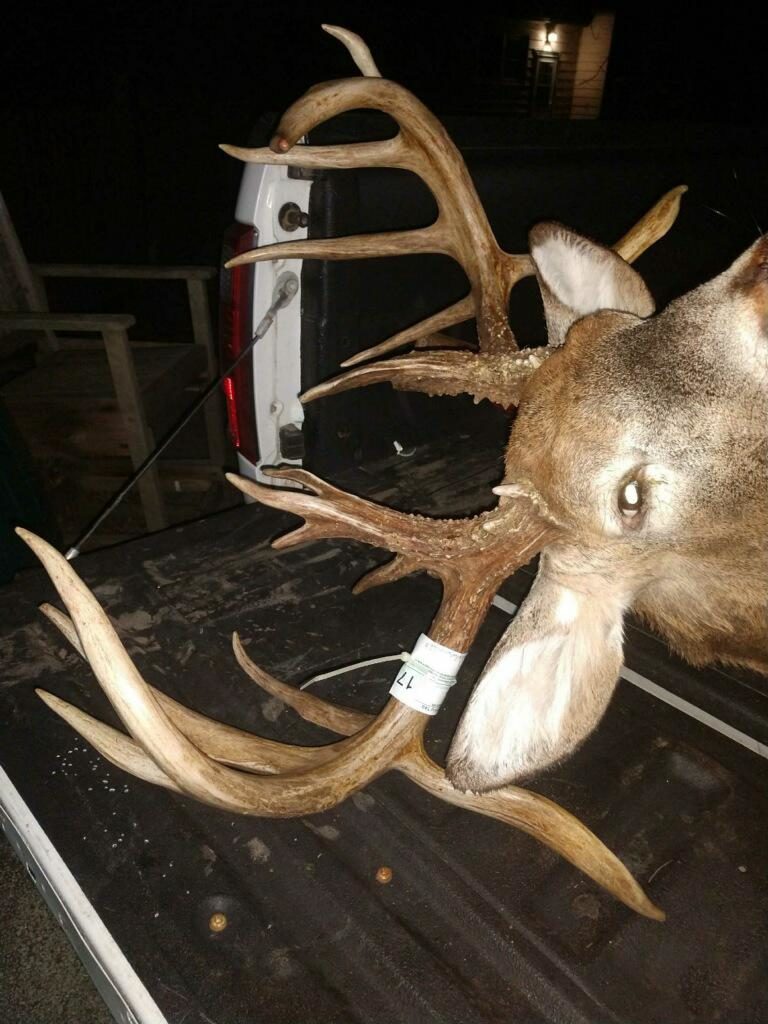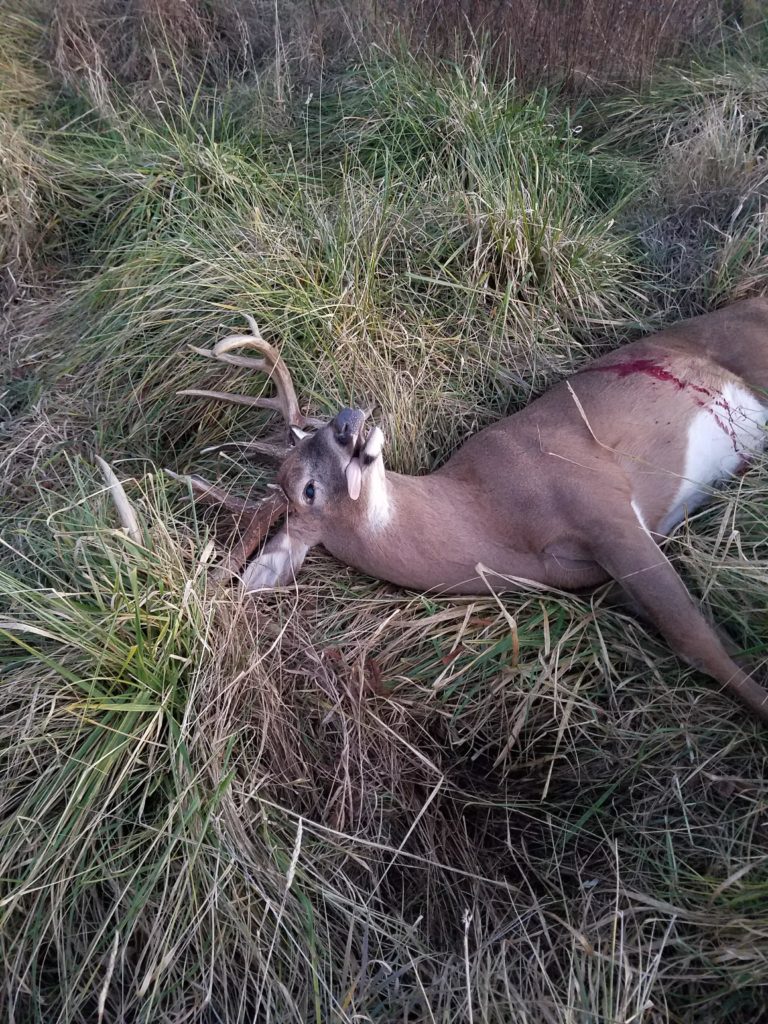 But to Windsor's disappointment, he worried for good reason. His tags weren't completely legal.
Here is the direct quote from Windsor, explaining his side of the incident.
"My deepest appologies to you all!!!!! Due to a clerical error when tags were prepared at Angelo's in Wilmington, the young girl who prepared my tags did not correctly add shotgun season… this was my first Illinois buck, even though I'm an Illinois resident, I've hunted out-of-state years prior but still purchased permits for the state of Illinois yearly. I've hunted elk, bear, and mule deer out west with no misunderstandings or problems. When Angelo's handed over the long list of permits for my son and I this time, I failed to read line-by-line to insure all were annotated! Accordingly, Conservation Officer, Nick Reid from DNR, confiscated my trophy buck regardless of my acting in good faith and believing that all my tags were present. Where they correctly annotated it on my son's license they did not add it to mine. I made no attempts to deceive the DNR or conceal my actions, and when I spoke with the police officers, Nick Reid, he conceded that there was no intent and that this was an innocent act.

He went on to state that 'this happens all the time' (30 plus a month) and that I 'shouldn't lose sleep over it' or worry about it. Several days pass and I found out the rack was confiscated when DNR conservation police officers bragged to their friends and it made it's way back to me! I called the taxidermist, Jeff Bohdan in Wilmington, and he confirmed that they had confiscated everything. (I still don't know why Jeff didn't pay me the courtesy of letting me know until I asked)….

Fast forward 10 days, (Im still embarrassed) (after a week passes of me trying to get ahold of Officer Reid) he finally called me after I contacted a supervisor. It was conveyed to me that this offense is not uncommon according to CPO officers… in fact, when officer Reid spoke with me on the phone, he stated that this case was 'special!' So I pointed out, 'the offense is not special or uncommon according to you, just the trophy size buck WAS!' He did not reply… DNR confiscated just the trophy rack! The meat remained with me.

An internal contest amongst CPO's of who can confiscate the largest buck has made it's way to the Hunting Community before and I believe Officer Nick Reid won that bet (if such one existed). You don't read about CPO's confiscating antlerless deer, just the trophies! This is a slap in the face to all honest hunters who act in good faith… your honesty WILL go unnoticed. There was no malice or intent on my part, just blind faith and trust in the person who prepared my permits. It is pretty evident that this was a record in Will County and in the top of Illinois bucks harvested…. a once-in-a-lifetime buck that only the officers at DNR will be able to enjoy as articles written about the Illinois DNR show trophies in their own building and in the state prosecutors office as outlined in articles written on Illinois DNR."
David eventually followed up with Angelo's regarding the mixup. He said Angelo's was very helpful and apologetic, handling the situation in a professional manner. They let him know they should've been clearer that over-the-counter deer tags weren't available at that time, so he wouldn't have been lead to believe they were included with his purchase.
However, Windsor openly admitted it was his responsibility to know the specifics and accepted the consequences. He acknowledges that he messed up and wants to own accountability for his actions, he just wasn't pleased on how and why it unfolded the way it did.
"I would like to reiterate my goal was not to receive sympathy or to justify my own ignorance it was to apologize and to illustrate how the DNR chose a very adversarial approach to law enforcement as opposed to public service."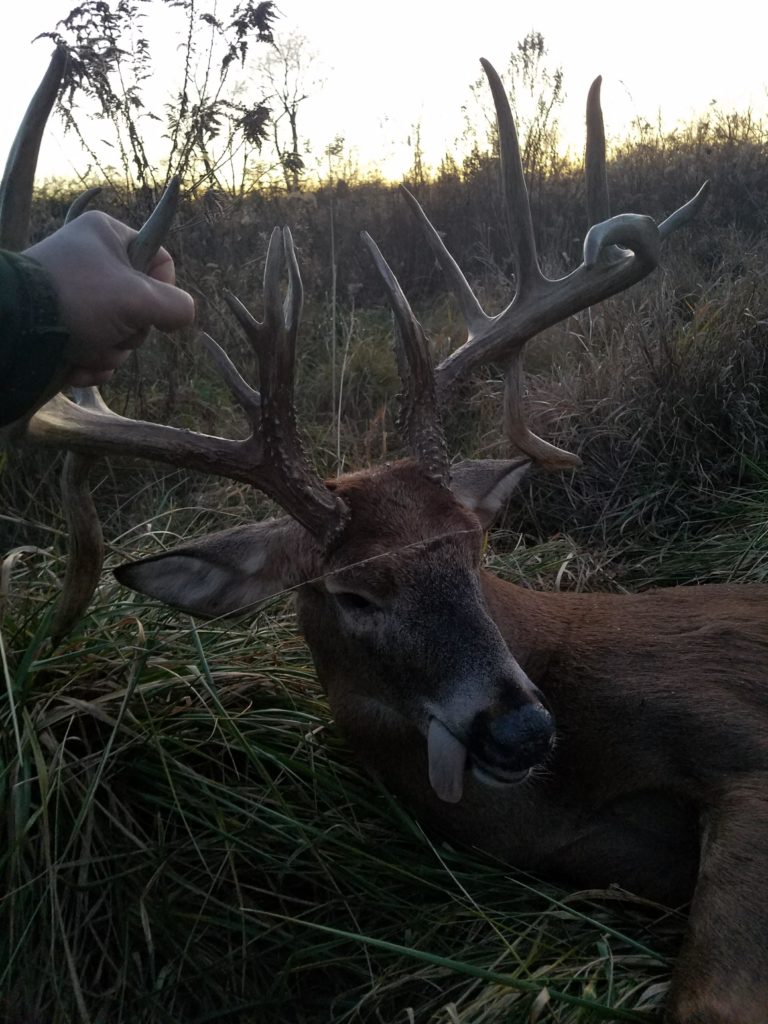 I personally think this story brings a good discussion to the table.
While I believe Windsor's story, by letter of the law, he unlawfully harvested the buck. From my understanding, that's always resulted in confiscation of the entire deer, not just the rack. Therefore, I don't understand what unfolded here. Obviously you can never really prove innocence in a case like this. But if there were no citations and the hunter got to keep the meat, why did they confiscate the rack?
What are your thoughts? Did the DNR set a bad example by keeping the rack but not confiscating the meat and not issuing citations?
NEXT: MAN SHOOTS ANOTHER MAN'S HUNTING DOGS AND THE PUBLIC IS OUTRAGED
The post Giant Illinois Buck Taken Illegally in Honest Mistake, but Controversy Follows appeared first on Wide Open Spaces.