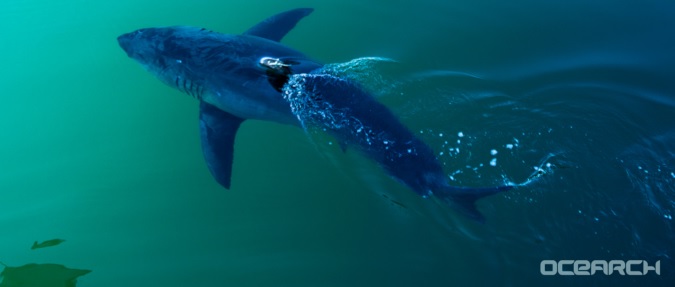 A 1,688-pound female great white shark called Miss Costa was spotted this week swimming in the Gulf of Mexico off the Florida panhandle, according to researchers.
A transmitter on the sub-adult shark "pinged" south of Panama City, Fla., according to OCEARCH, an international great white shark research organization. A "ping" occurs when a tagged shark's dorsal fin breaks the surface of the water, transmitting a signal to a satellite, the organization told the Pensacola News Journal.
While it isn't unusual for great whites to swim through the Gulf of Mexico, Miss Costa's cruise through the Florida Panhandle is significant because a ping from a large female that far north into the Gulf is rare, OCEARCH said in a news release Tuesday. Continue reading more of the FOX coverage HERE!
The post Fox News Reports – Great 1668 lbs White Shark Off The FL Panhandle appeared first on OutDoors Unlimited Media and Magazine.