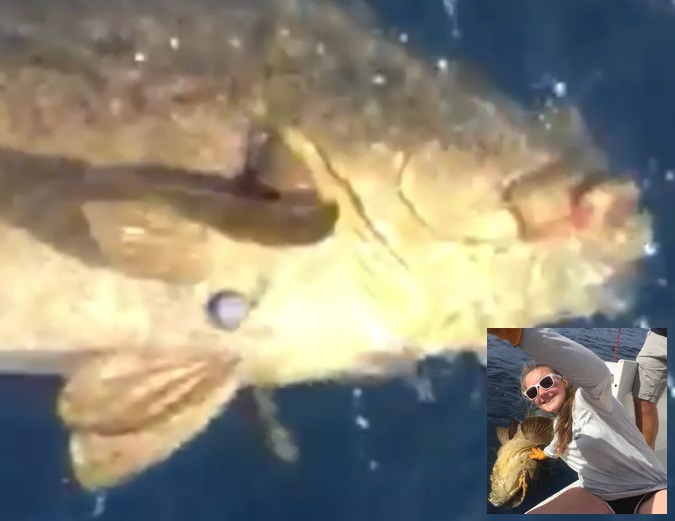 Abby Kelly is fortunate she did not need the use of her arms much on Wednesday after the workout she put them through Tuesday.
The recent Page High graduate hauled in an estimated 200-pound Goliath grouper while on a fishing trip in Sarasota, Florida.
Goliath grouper are at the top of their food chain, according to oceana.org, and eat their prey whole, including "fairly large fishes and invertebrates and even small sharks."
"We had to wear gloves and oh my gosh, my arms were just about dead afterwards," Kelly said. "It took a lot out of me. But it was really awesome to see that in person. I never thought I'd be able to do that."
Kelly, 18, was on a charter using fresh cut bonita as bait in a depth of about 60 feet when she hooked the giant fish. The boat was about 20 miles offshore.
Goliath grouper are one of the largest predators on coral reefs in the Atlantic Ocean.
The species, however, is also classified as critically endangered by the World Conservation Union.
For that reason anglers must release them after they're caught. They are not allowed to be put aboard the boat.
That's why Kelly's photos with her prized catch were taken with her leaning over the side of the boat.
Continue reading here – https://www.tennessean.com/story/sports/2019/07/03/recent-page-graduate-catches-200-pound-grouper/1642117001/
The post 200-pound grouper appeared first on OutDoors Unlimited Media and Magazine.