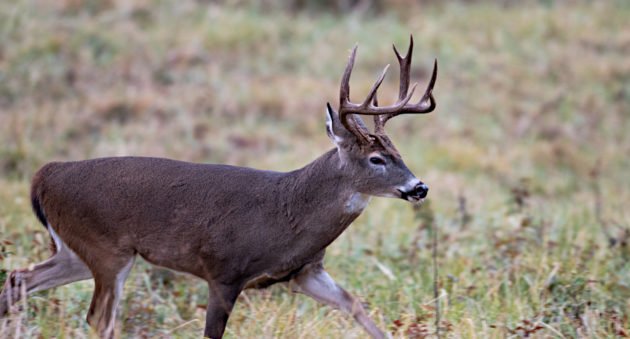 Felony charges dismissed for one teen in notorious Pennsylvania case.
There is an update on a notorious deer abuse case out of Jefferson County, Pennsylvania and many people are not happy.
The news station 6 WJAC reports Alexander Smith had felony charges for aggravated cruelty to animals dropped. He pleaded guilty to four summary offenses and misdemeanor cruelty to animals.
Smith's hunting privileges have been revoked for the next 15 years and he will have to serve two yeas of probation and 200 hours of community service. It appears authorities want to make an example of him because they are also requiring him to be available to speak to youth groups, hunter safety courses and other game commission events.
The ruling in the case will likely not sit well with angry Pennsylvania residents. This case stems from a video that went viral during hunting season last year in which two young men, dressed in hunting clothing, are shown punching and kicking an injured deer on the ground. Through the whole video, the sound of laughter is heard.
We will not post the video here to keep it from spreading, but once it hit social media, it sparked a firestorm of angry complaints to the Pennsylvania Game Commission. The video drew criticism from hunters and non-hunters alike. The PGC was so swamped with complaints that they had to put out several statements asking people to stop reporting the video. In the end, it was easy for authorities to track them down because Smith's stepdad, Vince Markle, is the Brookville Chief of Police. He positively identified Smith in the video. Authorities were also quick to dispel the idea of favoritism, something that was floated by many on social media in the wake of the incident as details started to surface.
The investigation finally charged the teens with multiple felony counts in January. Only Smith was named by authorities because the other teenager was a juvenile. The other teen's court appearance has not yet been set.
For more outdoor content from Travis Smola, be sure to follow him on Twitter and check out his Geocaching and Outdoors with Travis YouTube channels. 
NEXT: PUBLIC LAND HUNTER FILMS IDIOT SHOOTING RIGHT AT HIM
WATCH
The post Felony Charges Dropped for Teen Who Punched and Kicked Dying Deer in Pennsylvania appeared first on Wide Open Spaces.