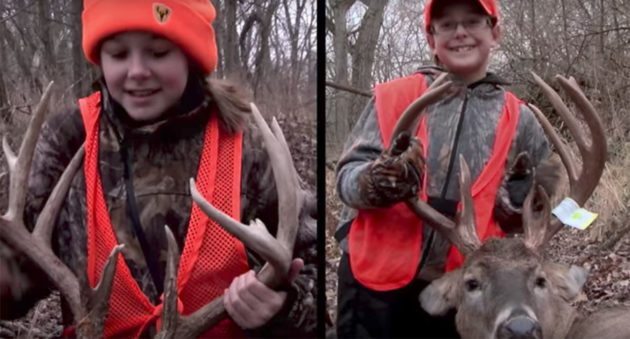 A little sibling rivalry adds to hunting season, right?
Tom Ware is a Drury Outdoors team member who introduced both of his daughters to hunting at relatively early ages. It wasn't hard; they took to it right away.
His oldest girl, Jessica, killed a 154″ buck. Naturally, her younger sister Elle planned to one up her the following season.
There's nothing like a little sibling rivalry to bring the fun out of hunting season!
Follow our Drury Outdoors Facebook page, and read more about the hunting stories we're telling at our website, DruryOutdoors.com.
NEXT: A BAD SHOT REQUIRES EXTREME TRACKING ON MARK DRURY'S 185"
The post Drury Outdoors Highlights a Sibling Rivalry, Hunting Style appeared first on Wide Open Spaces.