Facebook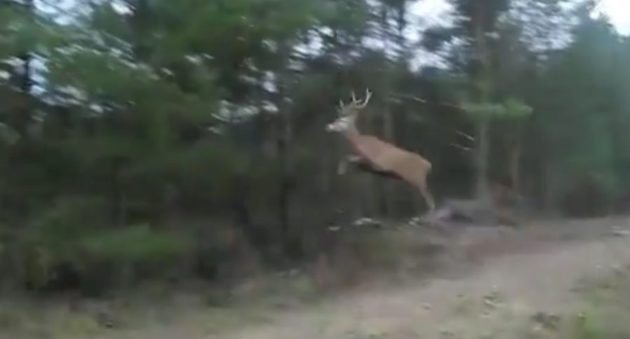 These incredible leaps might be the highest deer jump you've ever seen.
Pay attention because you might miss it.
The deer is either kin to Rudolph or has lost its flying power.
Either way, this might be the highest deer jump ever.
Here's the video:
Clearly, from the video, it is being chased by dogs. The deer jumps so high, in fact, that its antlers scrape the tree branches.
Deer can sometimes be unpredictable, but this certainly does not happen very often. This deer could probably win the triple jump or long jump at the Olympics.
Have you ever seen any kind of deer jump this high.
Like what you see here? You can read more awesome hunting articles by Nathan Unger at the Bulldawg Outdoors blog. Follow him on Twitter @Bulldawgoutdoor and on Instagram @Bulldawgoutdoors.
NEXT: GET THESE 6 OUTDOOR GIFTS EARLY BEFORE THEIR DEMAND (AND PRICES) GO UP
WATCH
The post Deer Jumps So High His Antlers Scrape the Tree Branches appeared first on Wide Open Spaces.