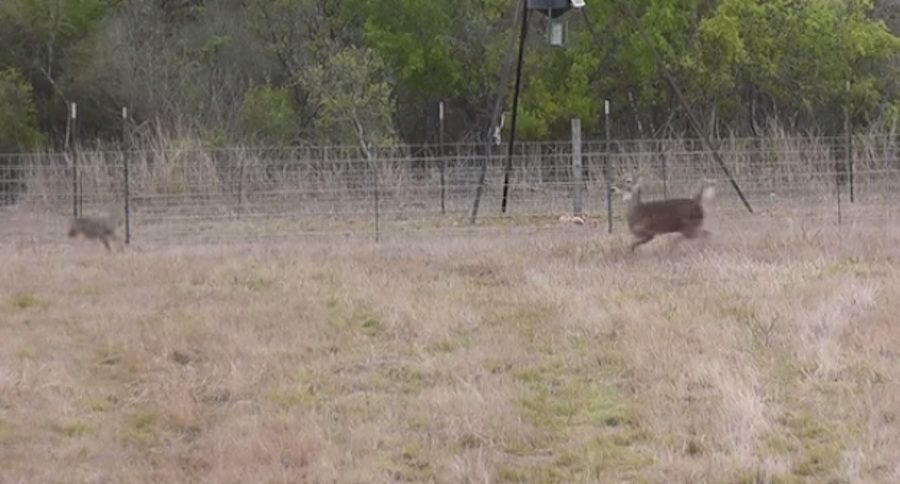 Watch these unsuspecting coyotes attack a deer then get a nasty surprise from a hunter.
Coyotes are opportunistic predators and will eat a number of different things. Though they are normally much more dangerous to fawns (and pets) than to adult deer, a coyote is more than capable of taking down a fully grown deer under the right circumstances.
These two coyotes tried their luck with a doe in Texas. However, they were completely unaware of the hunter sitting a short distance away who ruined all the fun for these dogs.
Watch the video below:
Though coyotes aren't invincible, they are very effective predators and can be pretty rough on their prey if their numbers aren't properly controlled. So get out there and shoot a few coyotes prior to fawning season!
Like what you see here? You can read more great hunting articles by John McAdams at The Big Game Hunting Blog. Follow him on Twitter @TheBigGameHunt.
NEXT: WARTHOGS ARE TURNING UP IN TEXAS, BUT WHERE ARE THEY COMING FROM?
WATCH
The post Coyotes Chase Deer Right Into Hunter's Crosshairs appeared first on Wide Open Spaces.