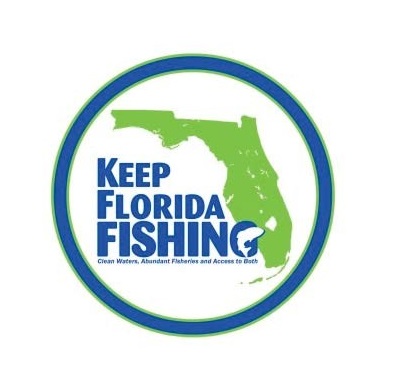 Keep Florida Fishing®'s (KFF) Kellie Ralston joined Gov. Ron DeSantis yesterday in Bonita Springs, Fla., as part of a statewide announcement of the Governor's environmental goals and objectives as he begins his term in office this week. Ralston, who serves as Southeast Fisheries Policy Director for the American Sportfishing Association, shared the following statement:
"On behalf of Florida's more than three million anglers and the state's $9.6 billion sportfishing industry, we are encouraged by Gov. Ron DeSantis' bold commitment and comprehensive approach to addressing Florida's water quality issues. It was an honor to participate in Thursday's announcement of historic funding for our natural resources and policy priorities.
"We completely agree with Gov. DeSantis' statement that 'Our water and natural resources are the foundation of our economy and our way of life in Florida,' and that 'The protection of water resources is one of the most pressing issues facing our state.'
"Keep Florida Fishing fully supports funding and policies that will expedite Everglades restoration and improve our water resources. This investment will have a positive compounding effect on our environment as well as our tourism and economy, and we look forward to working together and addressing these issues to ensure that Florida remains the Fishing Capital of the World."
The entire press release is below, and you may watch the video announcement here. The photo is pulled from the Governor's Facebook live video held Thursday, Jan. 10 at the Bonita Springs event.
The post Conservationists Encouraged by New Florida Governor's Water Policy Reform Plans appeared first on OutDoors Unlimited Media and Magazine.