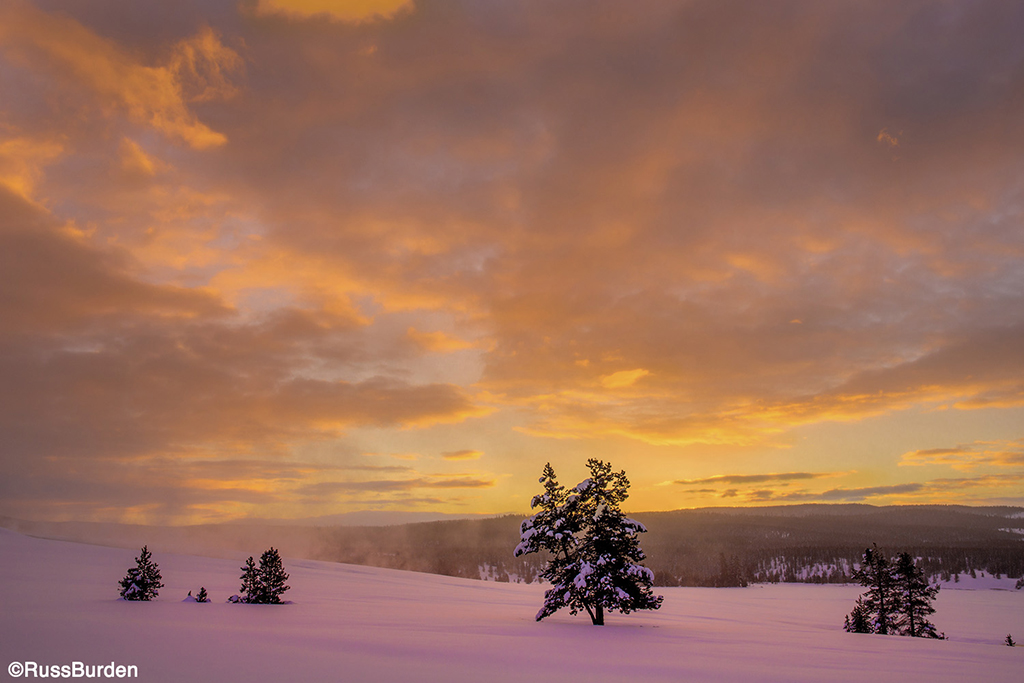 What season is your favorite to photograph scenics? Each has its pluses and minuses with regard to weather, light, crowds, highlights, etc. Summer provides comfortable temperatures, so even at higher latitudes, it's warm and comfortable. Spring brings a plethora of wildflowers and the land signals its rebirth of vegetation and life. Autumn is extremely special as yellows, reds and oranges adorn hillsides and forests in rainbows of warm-colored hues. And then comes winter. Most people's immediate reactions are it's cold, gray, barren, windy and they can't wait until it's over so spring can breathe life back into the ground. While these aspects may be true, it's also a time when many positive cold and snowy landscape photography opportunities await the motivated landscape photographer.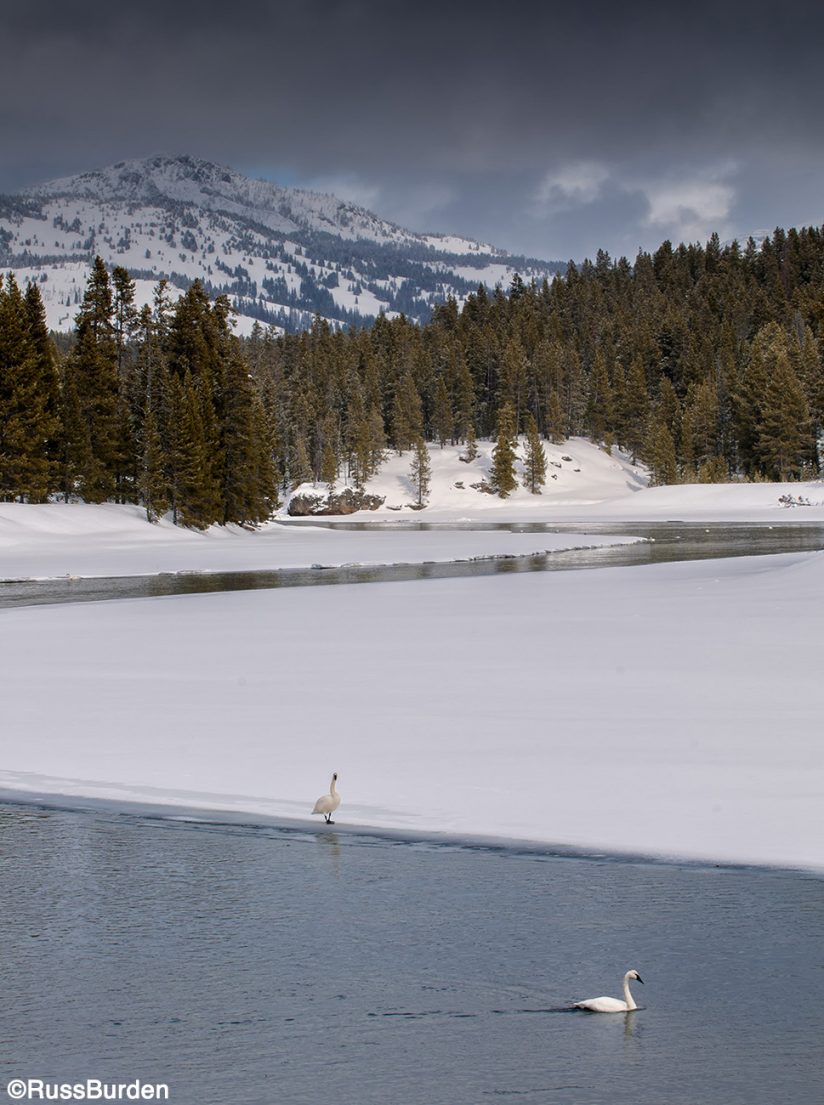 Winter is actually a fantastic time to create scenics. It will get cold, but today's high-tech clothing that's designed to be worn in layers regulates your comfort and keeps you warm. With each layer of clothing you add, you'll look like you gained weight, but who cares? It's not like you're out trying to find a future spouse. You're not the subject of the photos, so it's not important. The photographer's concern is the beauty of the landscape. A well-insulated pair of boots in conjunction with gaiters keep your feet warm and dry as will a good pair of heated socks. Battery-powered glove liners are essential if your fingertips are sensitive to the cold as they will succumb more easily than other parts of your body. Carbon fiber tripods don't retain cold as much as aluminum ones, so be sure to get ahold of one. Wrap some insulating pads around each leg and you're good to go. It's also a great season to consume a large cup of hot chocolate and wrap your chilled fingers around the warm mug! So no whining—head into the field for some cold and snowy landscape photography.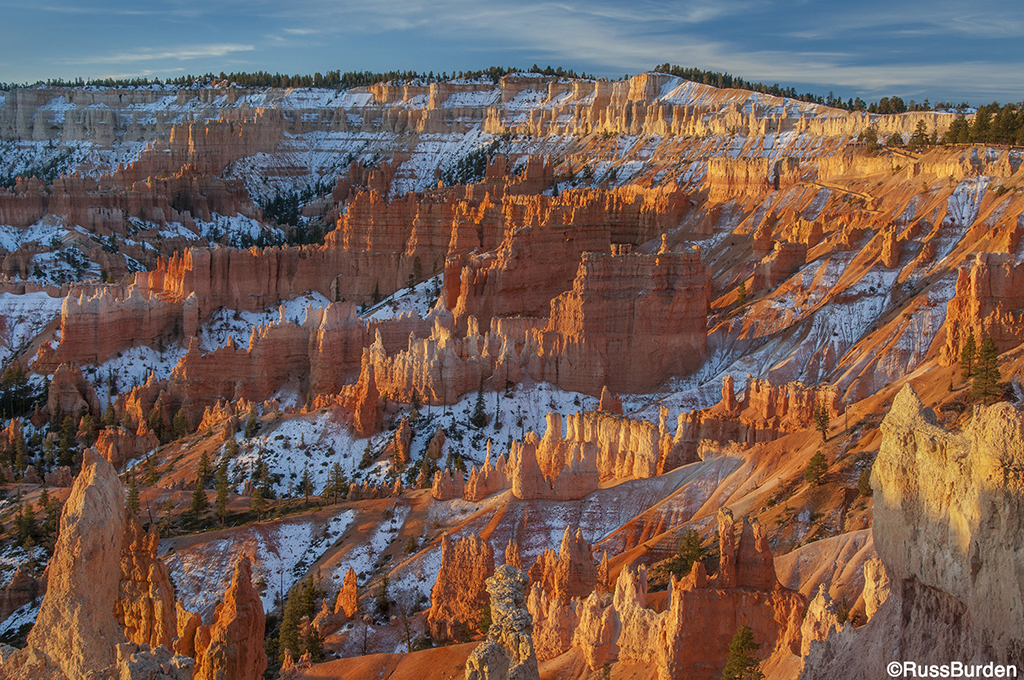 My business tagline is "It's All About The Light" and the light in winter is special. The sun stays low in the sky, and a low angle is more photogenic, and its good characteristics are longer-lived compared to summer. The higher the sun, the less appealing it becomes. The landscape is more appealing when it's illuminated with long shadows and controlled highlights. Because the winter sun tracks closer to the horizon, the window of time to obtain good pictures is extended. This is a benefit as it increases the window one can shoot during each morning and evening session. Another positive aspect about the light is the sun rises later in the morning and sets earlier in the evening. Your "workday" is significantly shortened, you get to sleep in later so wake-up calls aren't as painful and you get to eat dinner at a normal time and relax a bit in the evening.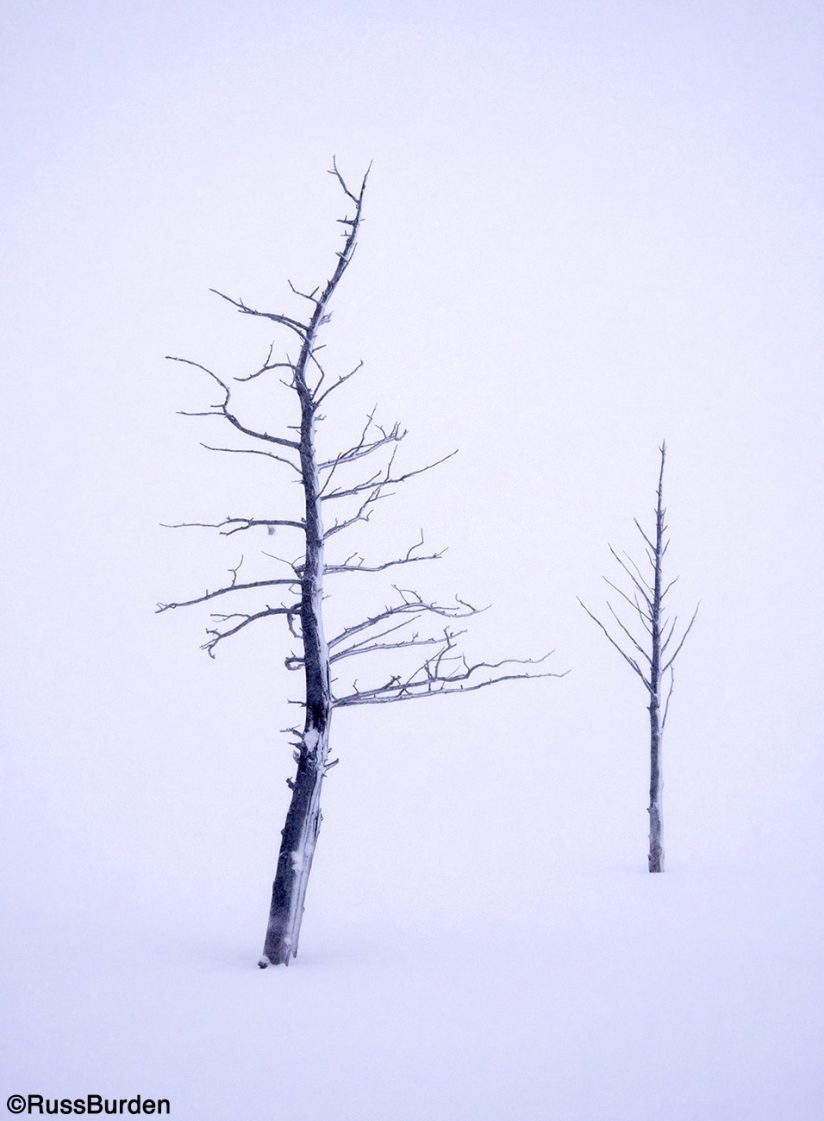 Photographically, many aspects of great landscape photography that apply during any other season hold true in winter. Your best images will be made close to the hours of sunrise and sunset. Predawn color can be magnificent as the underside of winter's clouds can go electric in color. The first light that's found on a crisp, clear winter morning is intense in illumination and color. The stronger the light, the deeper the shadows. Be cognizant of highlights on snow and be sure to adjust your exposure compensation accordingly. Use your blinkies, or blinking highlights playback screen, to make sure you don't blow out the fine detail in the delicate whites of the snow and ice. With regard to exaggerated contrast, be sure to play shadows off the highlights to create three-dimensionality and prevent mergers of similar tones. By all means, exploit the contrast, but also be cognizant of where darks and lights fall on top of each other.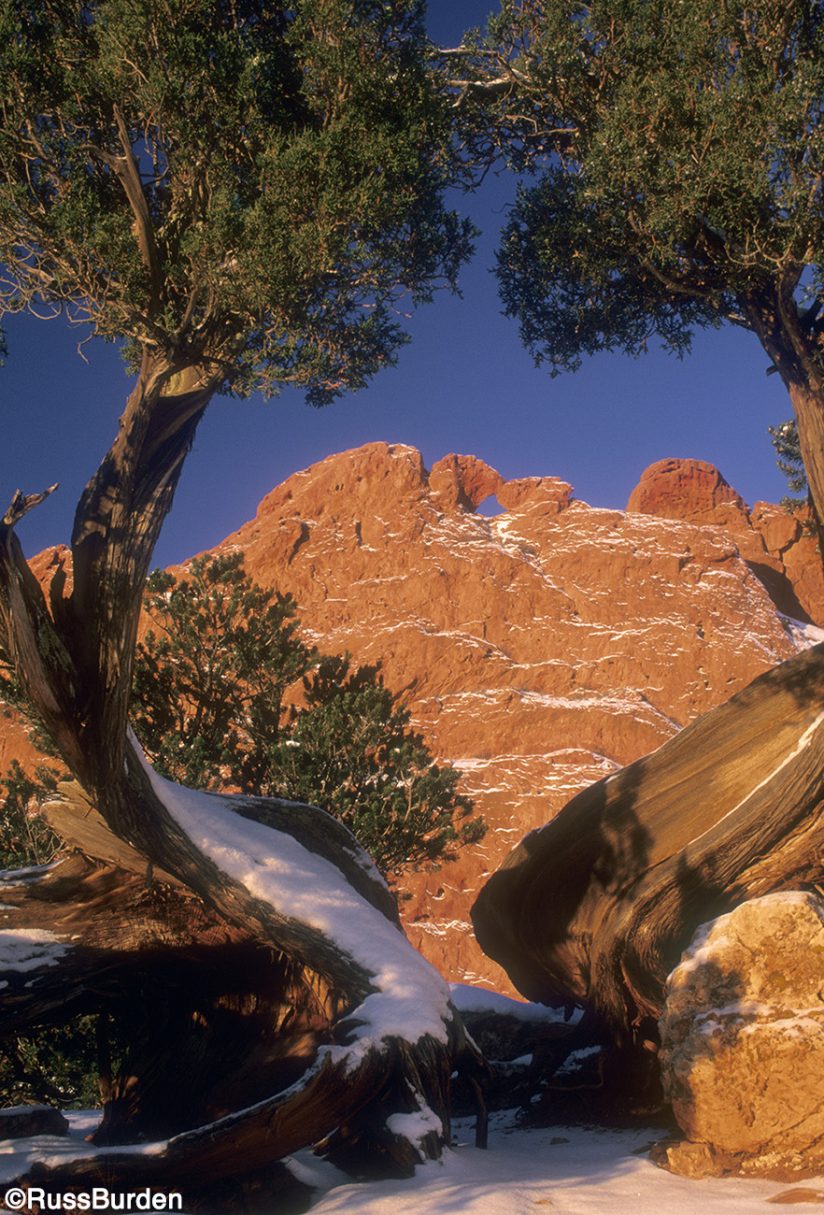 Shadows in snow will appear blue as they absorb hues in the sky, so be aware of your white balance. In shooting RAW, this can be tweaked in post-processing. Be on the lookout for sidelight as texture is greatly emphasized. If you get to thermal areas or any other areas where steam appears, seek out backlight for drama. And, certainly, don't overlook large animals as they exhale backlit CO2—it's extremely dramatic. Dress warmly so you can stay out in the field as you never know what you'll get. If you're prepared for the elements, you just may capture some once-in-a-lifetime cold and snowy landscape photography.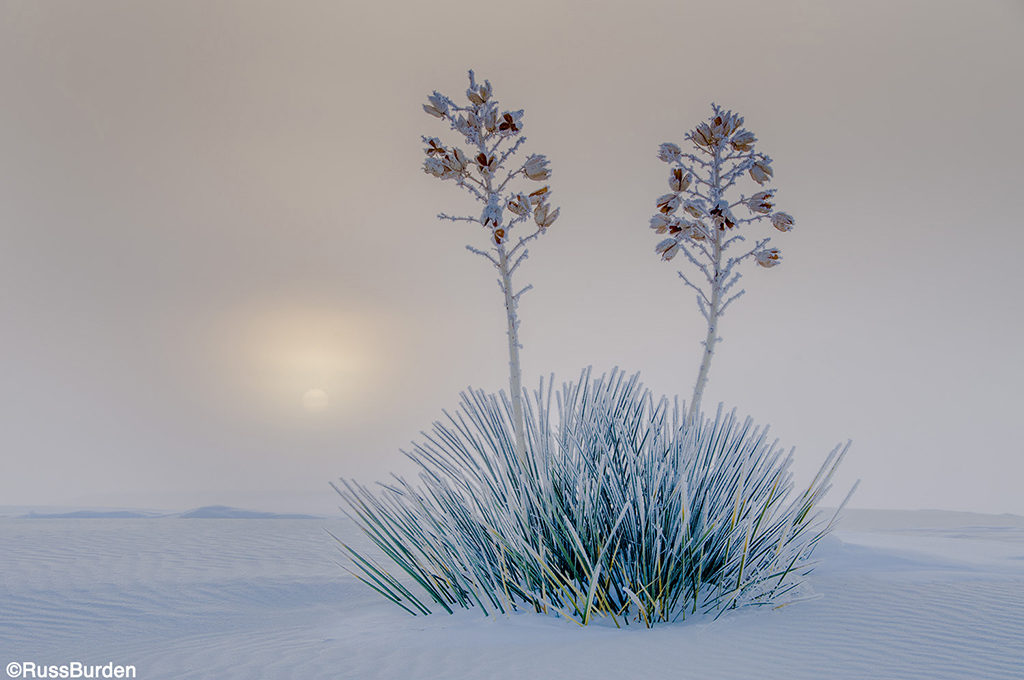 Visit www.russburdenphotography.com for information about his nature photo safaris to Tanzania.
The post Cold And Snowy Landscape Photography appeared first on Outdoor Photographer.