Another of our carp carnivals this weekend!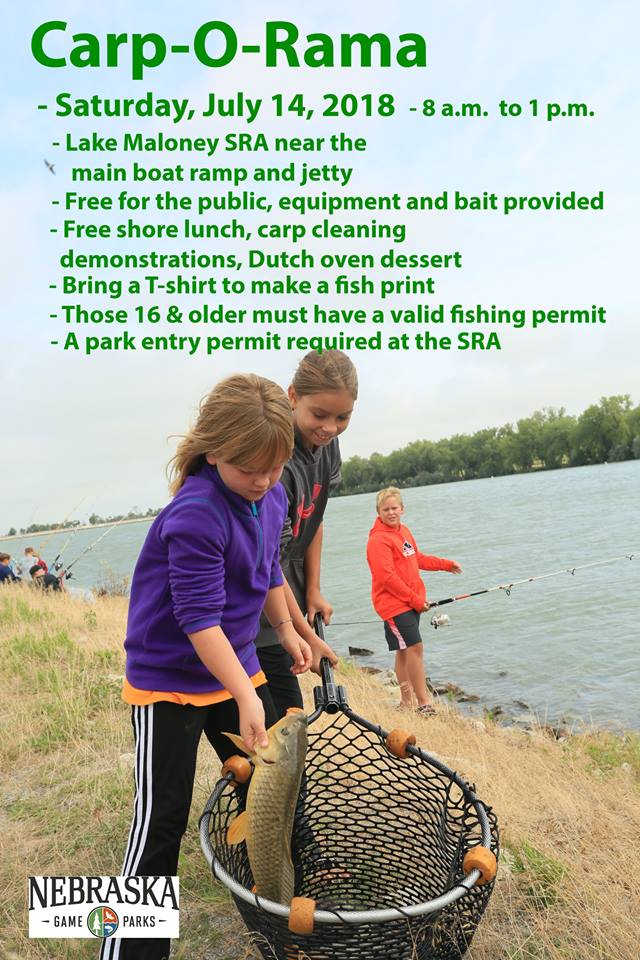 Some more information in the news release:
Carp-O-Rama event coming to Lake Maloney SRA

NORTH PLATTE, Neb. — The Nebraska Game and Parks Commission (NGPC) will be hosting its annual Carp-O-Rama at Lake Maloney's main boat ramp area on Saturday, July 14. The free event is open to the public and will start at 8 a.m. and go until 1 p.m.

Game and Parks staff will be on hand to answer any questions you might have and park guests don't need any fishing equipment for this event; everything from rods and reels to bait is supplied. If you have your own equipment, feel free to bring it too.

Nebraska Game and Parks fisheries biologists will chum the lake with a corn mixture around the main boat ramp and jetty area a couple days in advance to lure the big-scaled fish into the area.

While you're at the lake, learn the art of recording fish images on fabric at the fish printing booth. This ancient Japanese art form or Gyotaku is a great way to keep a memory of the fish caught. Bring a T-shirt if you'd like to print your fish on a shirt as a keepsake.

Take your fish to the cleaning table for demonstrations on how to fillet and score carp and prepare it for the table. A free shore lunch along with Dutch oven dessert will be served.

Come join the festivities, sample some carp, hear the laughs and watch the smiles as carp are pulled from Lake Maloney. Bring your kids, grandkids or the neighbor kids to enjoy a fun-packed day of carp fishing.

A park entry permit is required and those 16 years of age and older wanting to fish need a Nebraska fishing permit. Both are sold at the lake, online at OutdoorNebraska.org and at local vendors.

Lake Maloney is located 5 miles south of North Platte.
Bring the "fam", come have some fun with us!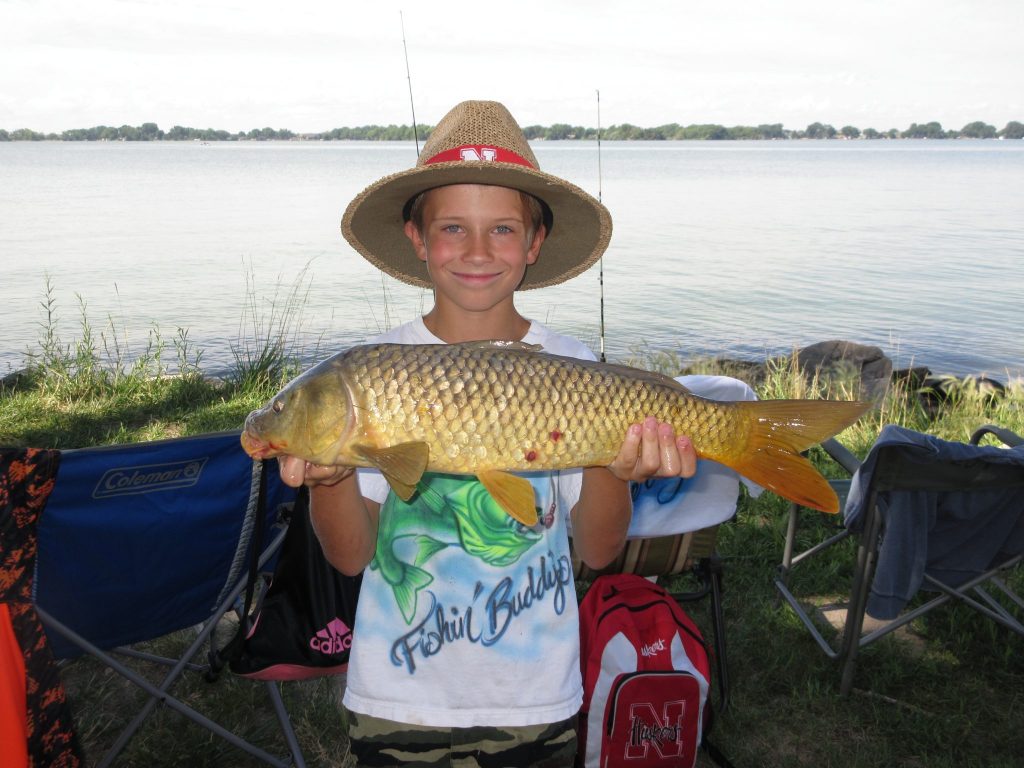 The post Carp-O-Rama, Lake Maloney appeared first on NEBRASKALand Magazine.