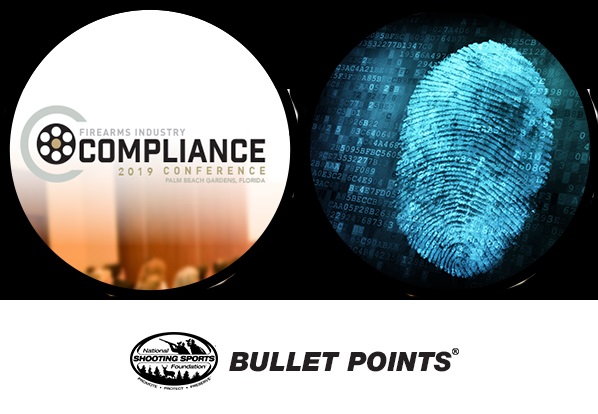 FIREARMS INDUSTRY COMPLIANCE CONFERENCE REGISTRATION OPEN … The 2019 Firearms Industry Compliance Conference takes place May 6 – 8 at the PGA National Resort in Palm Beach Gardens, Florida. This annual conference delves deep into ATF compliance and technology that affect the operations of today's shooting sports business owners. Seating is limited, register today.
SEEKING FIX NICS REPORT CARD … Sen. Cornyn (R-Texas) is asking Attorney General Barr for information on why some federal agencies are lagging in implementing the Fix NICS Act to improve the reporting of prohibiting criminal and adjudicated mental health records to the FBI's National Instant Criminal Background Checks System (NICS). The legislation passed by bipartisan majorities in Congress and signed by President Trump last year was modeled on NSSF's initiative of the same name.
Other NSSF Articles:
The U.S. House last week passed H.R. 8, the Bipartisan Universal Background Checks Act. Opposed by NSSF, the measure would require a background check through a federal firearms licensee for all private firearms transfers.
The "Charleston Loophole" bill, H.R. 1222, to extend the background check delay period from the current three days to 10 days also passed the U.S. House last week. NSSF opposes this legislation.
The Natural Resources Management Act now goes to President Trump to sign. The legislation will fund purchases of easements for hunters and recreational shooters to access isolated pockets of public land.
Other Bullet Points Posts:
The post Bullet Points – Weekly Firearms Industry Newsletter – 3-6-2019 appeared first on OutDoors Unlimited Media and Magazine.