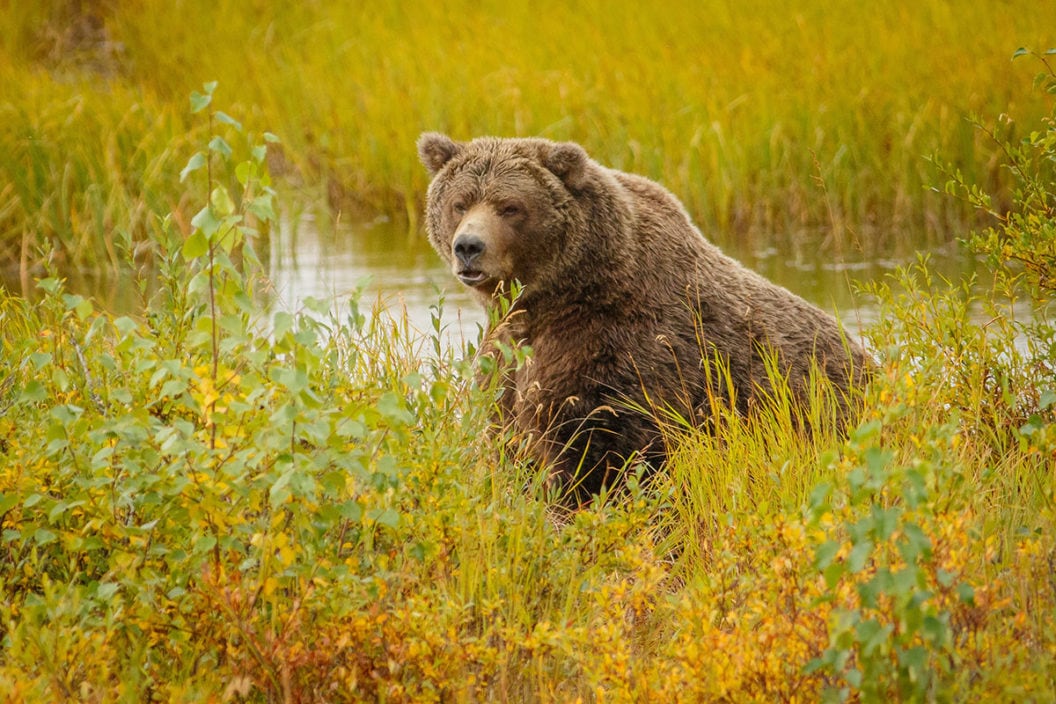 Bears are arguably the most striking, impressive animals that inhabit North America. Beyond being the apex predators in all of the regions they call home, they also present a stunning appearance with both mass a stature, serving as the ceiling on just how big American mammals can get. In turn, there are perhaps no world record trophies that attract the same intrigue as bears, so we thought it'd be interesting to dive into the current record holders for each species. Of the four major species of bear that are hunted–black, grizzly, Alaskan brown and polar–these are the documented kings, documented by the Boone and Crockett Club.
Similar to any other record, each of these is bound to be broken by a lucky hunter at some point, but it's still hard to believe any of these could be topped.
1. Black Bears
The world-record black bear skull scores 23 10/16 and was a pick-up find in Sanpete County, Utah, in 1975. Boone and Crockett indicates that the greatest length of the skull without a lower jaw is 14 12/16, and the greatest width of the skull is 8 14/16. Here's a picture of the skull, which is now in the possession of Cabela's, Inc.
For comparison, Robert Christian's 2011 world record hunter-taken black bear had a skull that scored 23 9/16. Christian's bear was not the heaviest on record, but its skull is the largest for a black bear taken by a hunter. His bear weighed 733 pounds. Heavier bears have been taken, including several that have approached 900 pounds.
2. Grizzly Bears
The biggest known bruin in the grizzly bear category is also a found or pick-up skull. Found by Gordon E. Scoot in 1976 in Lone Mountain, Alaska, the skull scored 27 13/16. Boone and Crockett indicates that the skull's greatest length less the lower jaw is 17 4/16, and its greatest width measures 10 9/16.
Again for comparison sake, Larry Fitzgerald's 2013 hunter-taken world record grizzly scored 27 6/16, just 7/16 shy of the all-time world record found by Scott. Fitzgerald's bear also measured nearly 9 feet tall.
3. Alaskan Brown Bears
The world record for Alaskan brown bear has stood for 75 years. Boone and Crockett says Roy Lindsley's bear, taken in 1952 on Kodiak Island, Alaska, scored 30 12/16, with its greatest length less the lower jaw being 17 15/16, and its greatest width being 12 13/16.
Lindsley was on a hunt for a specimen to donate to the Los Angeles County Museum, and was reportedly told by his guide to not shoot this particular bear, as there was a bigger one to be had. But Lindsley figured this bear would do well enough. Granted it was 75 years ago, but is it possible there was actually a bigger bear out there than a world record that's stood for three quarters of a century.
In any event, this was the only bear that Lindsley shot in his 20 years of working for the U.S. Fish and Wildlife Service. I guess one and done is good enough when the one you're able to land a world record with your first harvest.
4. Polar Bears
The world record polar bear–the largest bear species–fell to Shelby Longoria in 1963 in Kotzebue, Alaska. This massive bear had a skull that scored 29 15/16, with the greatest length of skull without lower jaw equalling 18 8/16, and the greatest width of skull sitting at 11 7/16.
Standing over 11 feet tall and weighing more than a ton, Longoria's polar bear is one that simply transcends our perception of what nature is capable of. Polar bears are truly massive animals, though, as there was even a bear that came close to Longoria's world record, as Arthur Dubs took a polar bear that stood over 11 feet tall and weighed more than 2,000 pounds in 1961.
Which of these records will fall next?
Like what you see here? You can read more great articles by David Smith at his facebook page, Stumpjack Outdoors.
The post Boone and Crockett World Records for Each Bear Species appeared first on Wide Open Spaces.